'Avengers: Endgame' Premiere: Cobie Smulders Reveals Who She Tells Marvel Secrets To
At the 'Avengers: Endgame' premiere, Cobie Smulders was interviewed. This is what she had to say about her time in the MCU.
Actress Cobie Smulders is perhaps best known for her role as Robin Scherbatsky on How I Met Your Mother. She starred on the series for all nine seasons of the acclaimed sitcom, but as it neared its end, she scored a small role in the Marvel Cinematic Universe as SHIELD agent Maria Hill. At the Avengers: Endgame premiere, she opened up about getting to be a part of the MCU, the other Marvel character she's most often mistaken for, and the person who she tells her secrets to.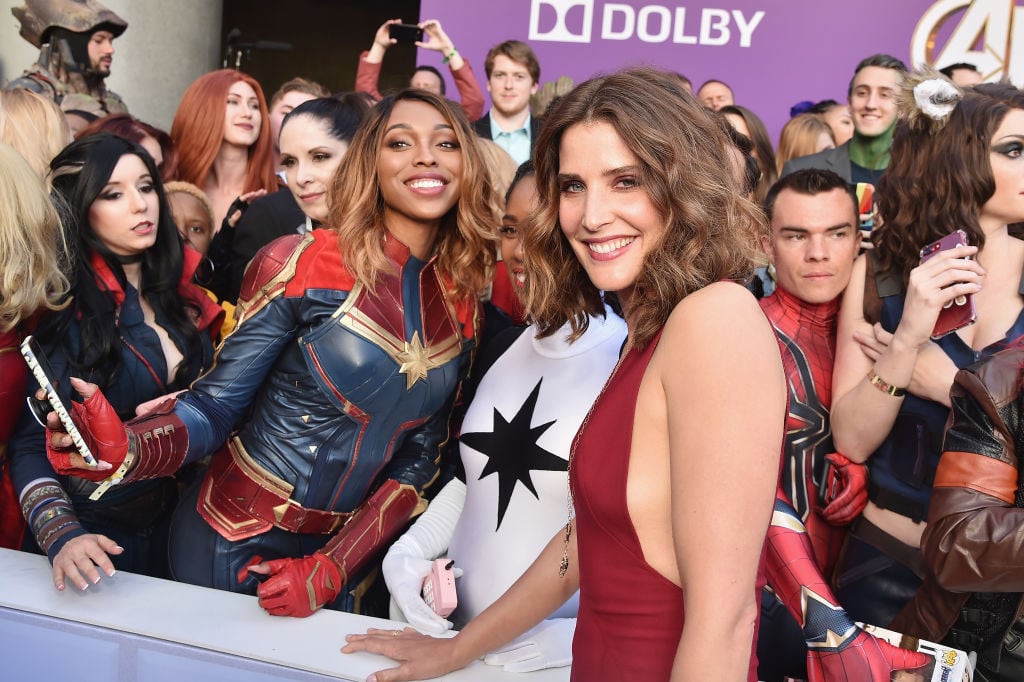 What MCU movies has Smulders been in?

Smulders first appeared in the opening scenes of The Avengers as Hill, when Loki enters the SHIELD headquarters. She was featured in several more scenes during the time the Avengers were all getting acquainted with one another. Smulders reprised the role in Captain America: The Winter Soldier and Avengers: Age of Ultron.

She gets mistaken for another Marvel hero often

There aren't a lot of women in the MCU, but at least two of them bear a resemblance to one another. After the interviewer mistakenly called her Evangeline Lilly (Hope Van Dyne / The Wasp), Smulders said, "That happens all the time! We both auditioned for Lost (spoiler alert, she got it), so this is not the first time. J.J. Abrams also did that, he chose her over me," she said, referring to Lilly's role as Kate on the hit NBC series.  

Smulders confides in one person about her time in the MCU

Smulders is married to actor Taran Killam, who is, as she says "a crazy fan" when it comes to the MCU. But he's in luck: With a wife in the franchise, he gets all of the good stuff ahead of time. "He reads the scripts because we're married — I mean, that's allowed, right Kevin Feige?"

She continued, "I mean it's there, it's in my office — what he does with his time is what he does with his time…so he gets to read the scripts, he gets to come and visit and see the sets and is a part of it." Smulders joked, "What if I didn't tell him anything and I just held it over him like a power play?"

She's always ready to come back as Hill when Marvel comes calling

Smulders doesn't appear in Infinity War until the post-credits scene, in which Hill and Nick Fury (Samuel L. Jackson) are driving through New York when the Decimation occurs. They get into an accident, which turns out to be because the driver of the car in front of them disappears. Then, Hill herself is dusted, followed by Fury — but not before he hits send on a page to Captain Marvel.

Asked about how she learned about "the snap," Smulders replied, "They called me and they said 'Come back and snap with Sam Jackson,' and I said 'yes.'" She added, "I came at a weird time where they had just finished shooting I think everything and then they were just tying up some loose ends and they wanted a Captain Marvel tease."

She's certainly excited to be a part of the universe after all of these years saying. "You know, they call and I go, which has worked out great for me…you just go, because being employed is nice, especially by Marvel."