How Much Did It Cost to Make 'Avengers: Endgame'?
"Avengers: Endgame" broke box office records beyond anyone's estimation. The movie was the last of Marvel's 22 films, and it has grossed more than $2 billion worldwide. It sits just behind "Avatar" as the second-highest grossing film of all time. The movie may have made a ridiculous amount of money, but how much did it cost to produce the record-setting film?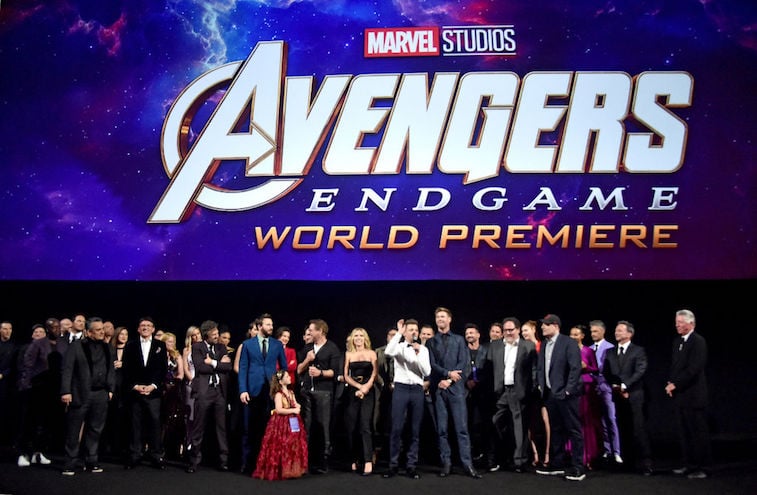 'Avengers: Endgame' had one of the most talked-about premieres of all time
If you weren't aware that "Avengers: Endgame" was hitting theaters at the end of April, then you probably live under a rock. The movie was one of the most talked-about premieres in ages, and the moment tickets went on sale on April 2, people were buying them up like crazy. AMC Theaters' website crashed due to the volume of sales. Plus, some AMC theaters actually hosted Marvel movie marathons, which showed all 21 Marvel movies before premiering "Endgame," which was the franchise's 22nd and final film. The movie was essentially treated as more of a worldwide event rather than just a film premiere.
The movie cost $350 million to make
It's long been known that you have to spend money to make money. And that's exactly what Marvel producers did with this film; it cost a reported $350 million to make "Avengers: Endgame," according to the New York Times. Some outlets reported the movie may have even cost closer to $400 million, but at that $350 million mark, it's still the second most expensive movie of all time. ("Pirates of the Caribbean: On Stranger Tides" is the most expensive film at $379 million). The high break-even point for the film meant it had no choice but to be successful, but with other Marvel films making more than $1 billion, the creators were confident this one wouldn't be a flop.
Marvel spent $150 million marketing the movie worldwide
To add to that breakeven point, millions were spent on marketing the movie worldwide. The New York Times reported that a whopping $150 million went to advertising the film on a global scale, but that was necessary, considering the film premiered in 4,662 theaters in the United States alone during its opening weekend. And still, theaters were scrambling to add more showing times to keep up with demand. Other promotions, such as McDonald's featuring "Avengers: Endgame" toys and Ziploc selling bags printed with the movie theme, served as marketing in their own right, too, and were worth an additional $200 million for the film.
The movie's lead cast members have made millions from the Marvel films
The movie made billions, but the franchise has also allowed pretty much all of its actors and actresses to retire early, should they wish. Actor Chris Pratt reportedly earned $17 million in 2017 from Marvel movies. Robert Downey Jr. raked in a staggering $75 million from his movie deal for "Avengers: Infinity War," and he's probably earned even more from this most recent film. Scarlett Johansson will earn an estimated $20 million for an upcoming "Black Widow" film she'll star in. Each of the cast members will be financially set for life thanks to the Marvel movies.
Check out The Cheat Sheet on Facebook!