'Avengers: Endgame': Scarlett Johansson's Reaction to Black Widow's Death Will Shock Even the Biggest Marvel Fans
Black Widow's death in Avengers: Endgame proved to be controversial for some fans of the Marvel Cinematic Universe. While many did not agree with the choice to kill off the character, Scarlett Johansson was not actually that surprised by it. In fact, she felt the decision "made sense."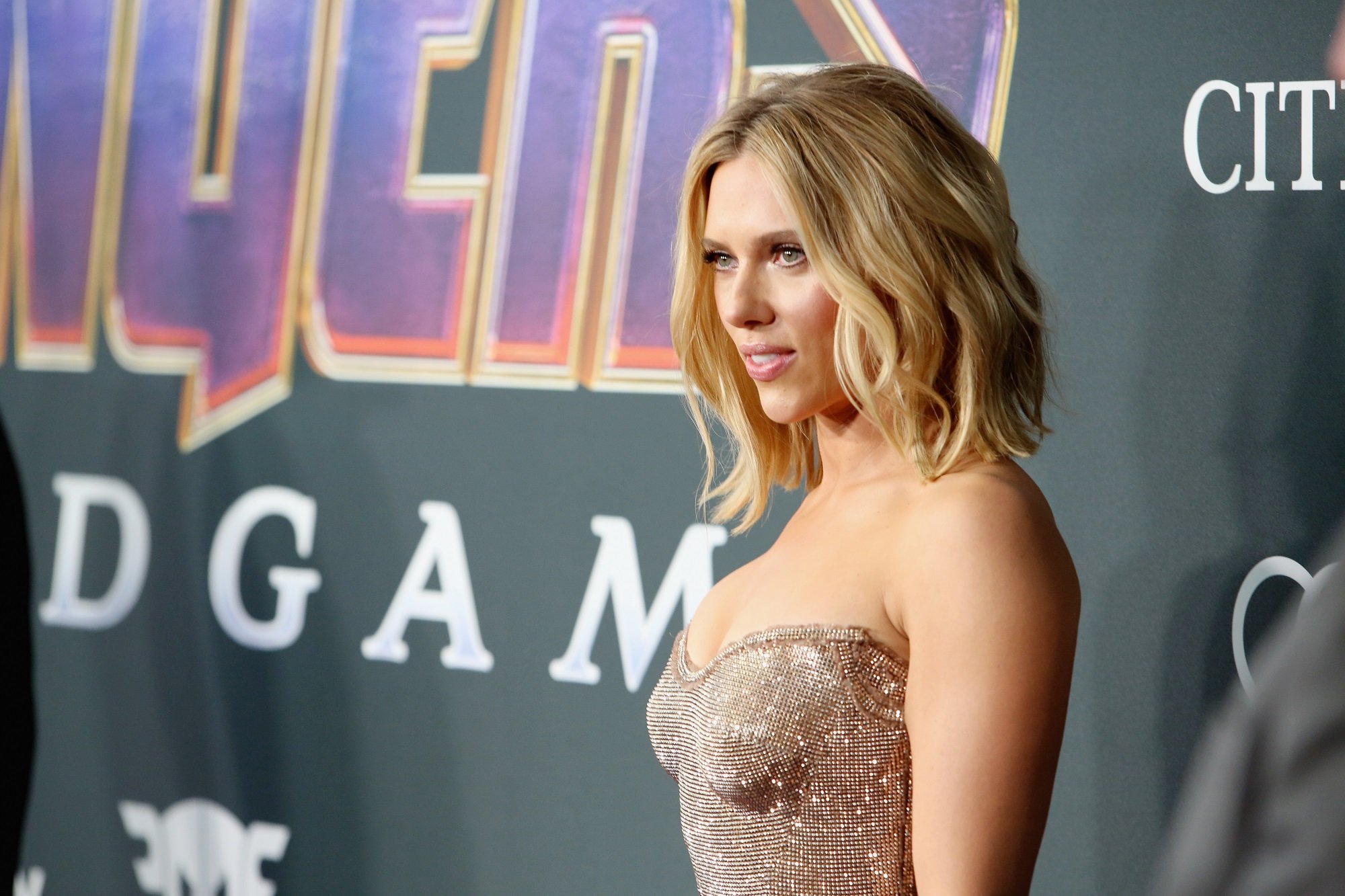 Fans took issue with Black Widow's death in 'Avengers: Endgame'
In Avengers: Endgame, Natasha Romanoff, known as Black Widow, sacrificed herself so that Hawkeye could obtain the Soul Stone. Her death aided the Avengers' victory and completed Natasha's arc in the MCU. However, some fans did not appreciate the character being killed off in Avengers: Endgame.
"I'm perplexed as to how anyone who liked her character in the first place would be pleased with that death, it was appalling. From the jump, since 2010 people have noticed Black Widow is often excluded from merchandising, she gets lost in plots, nobody but Joss Whedon develops her origin, and that she's being played by one of the biggest stars in Hollywood and yet it took nearly a decade for her to get a solo feature. After she was killed. After she was barely present in Infinity War," one Reddit user wrote.
Other fans had a problem with the way Black Widow was memorialized in the movie.
RELATED: 'Black Widow' Star Scarlett Johannsson Disagrees With 'Avengers: Endgame' Fans — 'Natasha Wouldn't Have Wanted a Funeral'
"Definitely one of my biggest gripes with the movie. In a 3-hour movie… they easily could've fit in another 1-2 minutes for a proper memorial for Nat. The wake immediately after her death felt more about servicing the resolve of the remaining Avengers, rather than reflecting on Nat herself (which is what a memorial at the end would've done)," wrote a fan on Reddit.
Scarlett Johansson did not have a problem with the character's death
Digital Spy reported that during an interview with Empire, Johansson detailed how she found out Black Widow would die during Avengers: Endgame.
"It was before shooting Infinity War that I was made aware of what was going to happen in Endgame," she said. "Kevin (Feige) called me and said, 'Look, obviously we're at a place where there's going to be big sacrifices and big losses.' We had all anticipated that. So it didn't seem out of character. It kind of made sense to me, I guess, even though I was sad about it."
Johansson continued, "But after I hung up the phone I remember I thought, 'Okay, I guess it's me.' And it took me a minute to process it. It was bittersweet, but it was not a shock."
RELATED: 'Black Widow': Scarlett Johansson Says the Movie Is 'Deeper Than Anything' She's Done With the Character
'Black Widow' takes place before 'Avengers: Endgame'
Black Widow is set to be released on Nov. 6, 2020 and it will be the first Phase Four film in the MCU. While Natasha's arc is over, Black Widow is a prequel and will take place after the events of 2016's Captain America: Civil War.
"I think this film in particular is very much reflective of what's going on in regards to the Time's Up movement and the #MeToo movement," Johansson told Empire. "It would be such a miss if we didn't address that stuff, if this film didn't take that head-on."
After the movie premieres, Florence Pugh's character Yelena Belova will replace Johansson's Natasha as Black Widow in the MCU.