'Avengers: Endgame': Scarlett Johansson Reveals Black Widow Almost Had a Much More Gruesome Death
Natasha Romanoff's (Scarlett Johansson) journey came to a tragic conclusion in Avengers: Endgame, but the actress recently revealed that it could have been much worse. Natasha gave her life to capture the Soul Stone on Vormir, a sacrifice that enabled the Avengers to defeat Thanos (Josh Brolin) and save the universe from certain destruction. While Natasha's ending was particularly gut-punching, Johansson recently revealed that Marvel almost made her character's death more gruesome.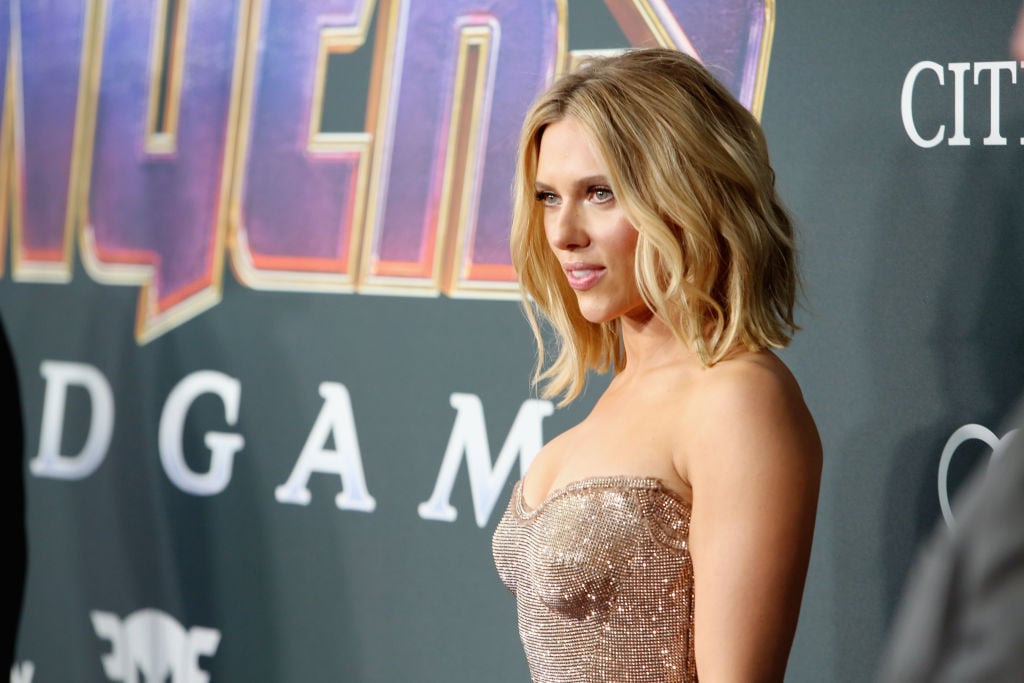 Inside Black Widow's final moments in 'Avengers: Endgame'
In Endgame, Natasha and Hawkeye (Jeremy Renner) traveled back in time to snag the Soul Stone on Vormir. But in order to obtain the prized gem, one of them was forced to give up their life.
The two characters fought with each other to see who would make the ultimate sacrifice. Although Hawkeye came close to winning, Natasha beat him out in the end. Like Thanos did before him, Hawkeye then woke up in a pool with the Soul Stone in his possession.
While Natasha's death was pretty definitive in Avengers: Endgame, fans will see the character one last time in her first stand-alone film, Black Widow.
The movie, which wrapped up filming last year, is due to open in theaters on May 1. It is set between Captain America: Civil War and Avengers: Infinity War and should not change anything that happened in Endgame.
Johansson opens up about Black Widow's alternate ending
Natasha's death in Avengers: Endgame was not particularly brutal, but Johansson recently revealed that Marvel originally had other plans for her character's demise.
According to We Got This Covered, the actress explained how the studio wanted Natasha's death to be more of a chase scene that featured some scary creatures, not unlike Dementors in Harry Potter.
"Nat's final hero moment, where she sacrifices herself for the Soul Stone, was originally filmed as a chase scene with an "army of Dementor-type creatures," Johansson shared. "I was thinking, 'Parents will never forgive us for how these creatures look.'"
Luckily, Marvel decided to go in a different direction and called Johansson and Renner back for a series of Avengers: Endgame re-shoots. Considering everything that was going on in the movie, it was probably a good idea to tame Natasha's death down.
Although Marvel took out the gruesome part, Natasha's death was still very emotional and impactful. It was also a good end to her story arc as she was always looking for a good way to redeem herself from past mistakes.
Why didn't Natasha get a memorial scene in 'Avengers: Endgame'?
In the final moments of Avengers: Endgame, the Avengers gathered for a special ceremony honoring Tony Stark (Robert Downey Jr.), who gave his life to snap Thanos out of existence.
The ceremony was very touching, yet it left fans wondering why the team didn't honor Natasha as well. After all, Tony's sacrifice would not have been possible if Natasha hadn't retrieved the Soul Stone.
Turns out, there was a good reason why Marvel did not include Natasha in the memorial. According to The Wrap, Avengers: Endgame director Joe Russo revealed that the studio left Natasha out of the funeral scene because of her upcoming film.
"People have asked why Natasha didn't get the same amount of screen time post-death as Tony did," Russo explained. "Well, Tony does not have another movie. Tony is done. And Natasha has another film. And Marvel Universe obviously does not have to move forward linearly anymore. But that character still has more screen time coming."
Russo did not say why other characters in the Marvel Cinematic Universe, such as Vision (Paul Bettany), were also left out of the Avengers: Endgame scene. But with Vision set to appear in the upcoming Disney+ series, WandaVision, the reasoning was probably the same.
Is there more to 'Black Widow' than meets the eye?
We already know how Natasha's story ends, but that does not mean we won't get any surprises in Black Widow. Based on Russo's comments about Marvel not having to "move forward linearly anymore," there has been speculation that some characters in the current timeline, i.e. post Avengers: Endgame, might appear in the film.
Marvel has kept a tight lid on spoilers related to Black Widow, so there is no telling who might crop up. There is also a chance that some of the new characters in the movie, such as David Harbour's Red Guardian and Florence Pugh's Yelena, will appear in future films in the MCU.
Marvel is getting ready to launch Phase 4 of the MCU and already has a slew of projects lined up for the next few years.
Fans, of course, will have to wait until Black Widow opens in theaters this May to find out which characters will ultimately play a larger role in the Marvel Cinematic Universe. Until then, Marvel fans can stream Avengers: Endgame on Disney+.