'Avengers: Endgame' Star Sebastian Stan: Bucky Never Wanted to Be the New Captain America, He Wanted to 'Start Over'
'Avengers: Endgame' star Sebastian Stan sheds some light on Bucky Barnes/The Winter Soldier's future in the Marvel Cinematic Universe.
Following the events of Avengers: Endgame, Marvel fans are looking forward to seeing Anthony Mackie portray Captain America in the Marvel Cinematic Universe. But there has been some debate on whether or not Cap should have given his shield to Sebastian Stan's Bucky Barnes instead. With Mackie and Stan teaming up for Falcon and the Winter Soldier, Stan recently opened up about why he thinks Marvel made the right decision.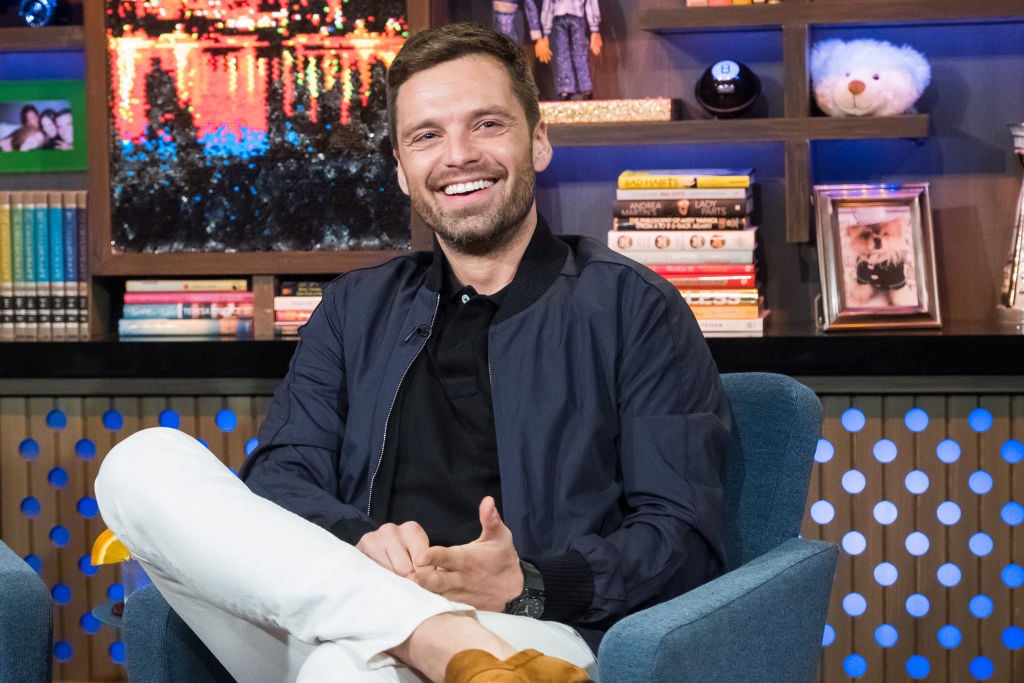 Captain America passes on his mantle in 'Avengers: Endgame'
In the final moments of Avengers: Endgame, Steve Rogers (Chris Evans) handed his iconic shield to Sam Wilson, a.k.a. Falcon. Steve passed on his mantle after staying in the past with the love of his life, Peggy Carter.
The move surprised many Marvel fans, especially those who thought Bucky was the obvious choice for becoming the next Captain America. While Sam is the new Cap, his transition will not be an easy one.
In Falcon and the Winter Soldier, fans will meet another Cap in the form of John Walker (Wyatt Russell). Russell's character is the government-sponsored version of Captain America, leading fans to speculate that Sam won't take on the mantle in the show's first season.
The series was scheduled to premiere this summer but the coronavirus pandemic has delayed filming. Disney has not revealed when the show will hit its streaming service.
Was Bucky in consideration to be the new Captain America in 'Avengers: Endgame'?
Given Steve and Bucky's history in the MCU, many fans suspected that he would eventually become the new Captain America. In the comics, Bucky and Falcon have both wielded Cap's shield at some point.
During a recent Avengers: Endgame watch party on social media, a fan asked writers Stephen McFeely and Christopher Markus if they considered giving Bucky Cap's mantle. In response, Markus noted that Sam was more suited for the role than Bucky.
"Considered, but quickly dropped. Captain America is about idealism, what we could be if we were better. Sam is that. Bucky is something else entirely. – CM," he wrote.
There is no arguing that Bucky has a more complicated storyline than Sam in the MCU. Whereas Sam is more like Cap when it comes to idealism, Bucky was a brainwashed assassin who spent years murdering people for HYDRA.
Although fans may disagree with Markus' argument, Stan also believes that Sam was the better choice to be the new Cap.
Stan opens up about Bucky being Captain America
As far as Stan is concerned, Marvel made the right choice making Sam the next Captain America. According to We Got This Covered, Stan recently opened up about the decision and revealed that all Bucky wanted to do after the events in Avengers: Endgame was to start fresh and "leave all this behind."
"Where we arrived with him at the end felt more like he was in a place with a desire for some sort of release: to start over, start life again in a way, find out who he is again on his own and leave all this behind," Stan shared.
Stan added that he believes Bucky has owned his "mistake" and that Steve knew how he felt when he handed the shield to Sam. Although some fans took this as a slight towards Bucky, he and Steve were on the same page.
The actor also believes Steve did Bucky a favor by not giving him the shield. As fans have witnessed in all three of the character's standalone films, being Captain America comes with a good deal of responsibilities and baggage.
Exactly how this lines up with Falcon and the Winter Soldier is yet to be seen. It is possible, however, that Bucky also hangs it up at the end of the series, just like Cap did in Avengers: Endgame.
Sebastian Stan dishes on 'Falcon and the Winter Soldier'
Speaking of Falcon and the Winter Soldier, Stan also teased what's ahead for the show. Without spoiling too many details, Stan revealed that the upcoming series has a very similar feel to Captain America: Civil War.
"What I loved about it was that, tonally, it was very much in the same world that The Winter Soldier was, which was one of my favorite experiences that I've ever had, period. So, in a sense, it was grounded and very much in the world as we know it," Stan revealed.
According to Daily Mail, Stan promised fans that the series will feature plenty of "massive, massive actions scene" while exploring the characters like never before. He also said that they have been able to put the superheroes in unique situations, mainly due to the longer format of the series.
We do not know when Falcon and the Winter Soldier will hit Disney+ plus but it certainly sounds like Marvel has put together another exciting project.
Marvel fans can stream both Infinity War and Avengers: Endgame on Disney+.