'Avengers: Endgame': Why the Controversial A-Force Scene Was 'a Cheap Shot' for Feminism
Avengers: Endgame was a huge hit, and it somehow managed to meet fans' high expectations — and maybe even surpass them. However, no movie is perfect, and that's especially true if you ask the fans of the Marvel Cinematic Universe.
For these demanding fans, the controversial all-female scene in Endgame is still something they're talking about. And some of them are not very impressed. 
An all-women fighting force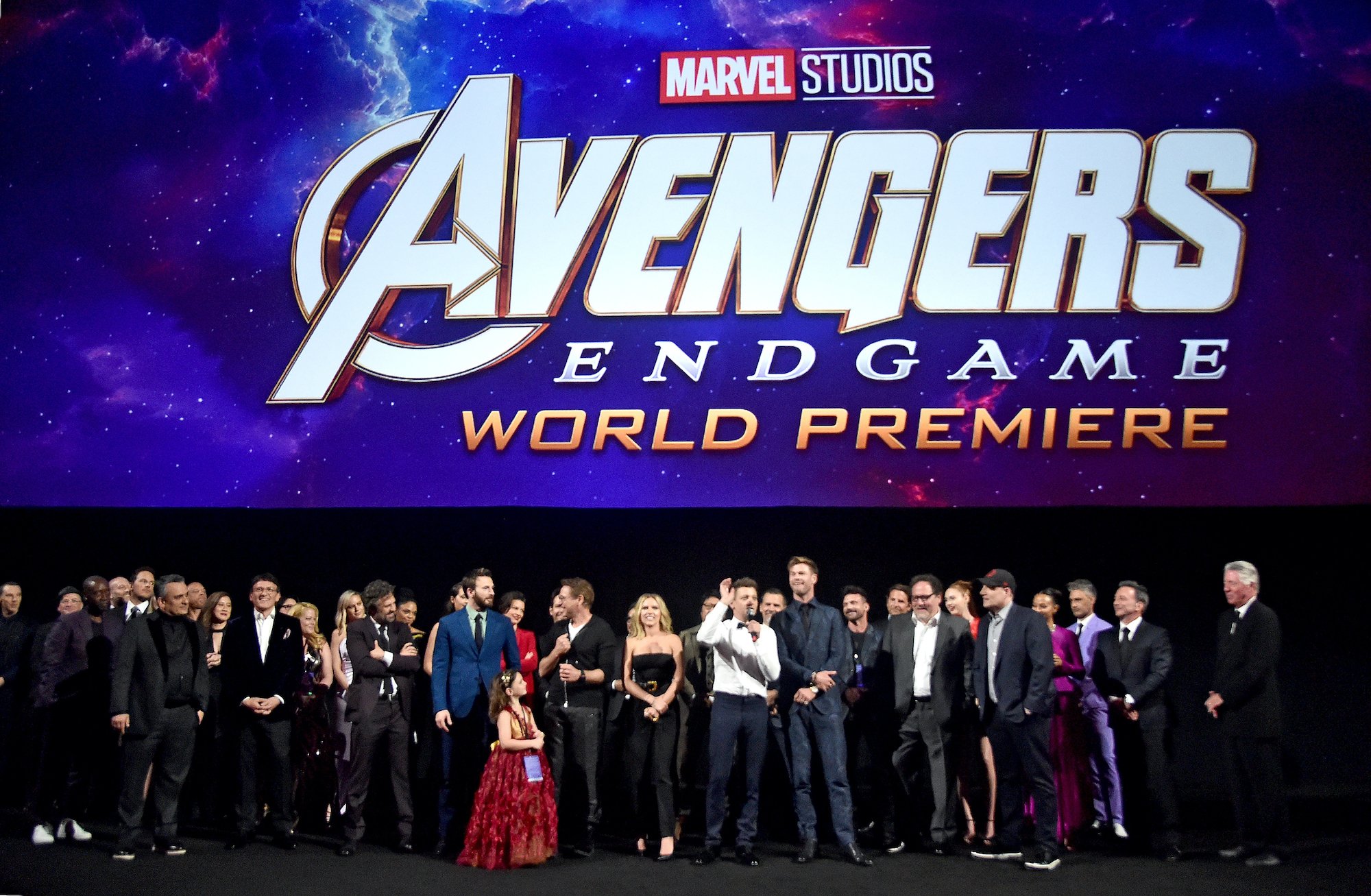 As the final installment in the MCU Phase 3, Endgame had the important job of bringing the Infinity Saga almost to its end. And although fans generally loved the movie, they've also been waiting a long time for Black Widow to ramp up Phase 4. This gives them plenty of time to comb through past movies, and there's one Endgame scene that still doesn't quite sit right.
The controversial shot comes as the Avenger fight to deliver the Infinity Gauntlet across a battlefield. Spider-Man hands it off to Captain Marvel, then he asks her how she will get it through Thanos' army.
In a stirring moment, Wanda and Okoye assure him that she's not alone. Then a veritable army of MCU superhero women assembles behind Captain Marvel, and they head into battle together. 
'Avengers: Endgame': Reactions were mixed
RELATED: 'Avengers: Endgame': Did Thanos Really Lose Because of a Rat?
For many fans, the scene was a stand-up-and-cheer moment that celebrated woman power. According to Looper, that's certainly how the movie's creators intended it. As co-director Anthony Russo said, "Looking back on the entire road that the MCU has traveled, it just struck us how many amazing female characters have entered the [franchise]. I think it was really, for us, a moment of celebration and acknowledgment of the intensity and empowerment in that."
Unsurprisingly, there were people who objected to the moment for misogynistic reasons. NPR reports that some trolls even illegally edited and distributed the movie online, cutting out any scenes that they felt were too feminist or gay.
However, some objections don't stem from a distaste for powerful women at all. Some fans say that Marvel's history undercuts the impact of the image. If they really want to celebrate women, Marvel will have to do more.
Some fans think it was "cheap feminism"
In a recent discussion on Reddit, fans talked about that famous scene, and not everyone felt that it was quite as progressive as it was intended to be. After all, Marvel has notoriously focused on the male heroes and left the women behind.
One person complained that the moment, "had no substance. they weren't saying anything about feminism, women, the characters, or anything. it was a cheap shot to make the comic book girls feel like marvel doesn't hate them while they continually push female characters to the sidelines."
Another commenter pointed out that it didn't really make sense for them to appear all at once, saying, "what were all the women doing before then? Just waiting? Why were only women able to peel off from what they were doing in order to assemble? It wasn't before the fighting started nor was there a pause in the fighting. It was just an assemble for the sake of assembling."
"It feels like they just said "let's have all the women group together and pose in a way that doesn't really make sense because women will like that" instead of having them actually do badass things," another agreed. "I don't need to be reminded that they exist. But I do want some effort put in to showing off how badass they are.The lack of effort definitely makes it feel like pandering."
Fortunately, if the minds that are building the MCU really do want to represent women more fairly than they have, there are plenty of movies ahead of them. They have many opportunities to get it right. Fans hope that they'll put in a little more work to give the female heroes their fair due.