Avengers in 2030: MCU Fans Predict Who Could Eventually Join the Team
The first three phases of the Marvel Cinematic Universe (MCU) are complete.
The next stage is in production, and fans are already talking about what the future Avengers team may be like in 2030.
MCU Phase 3 is over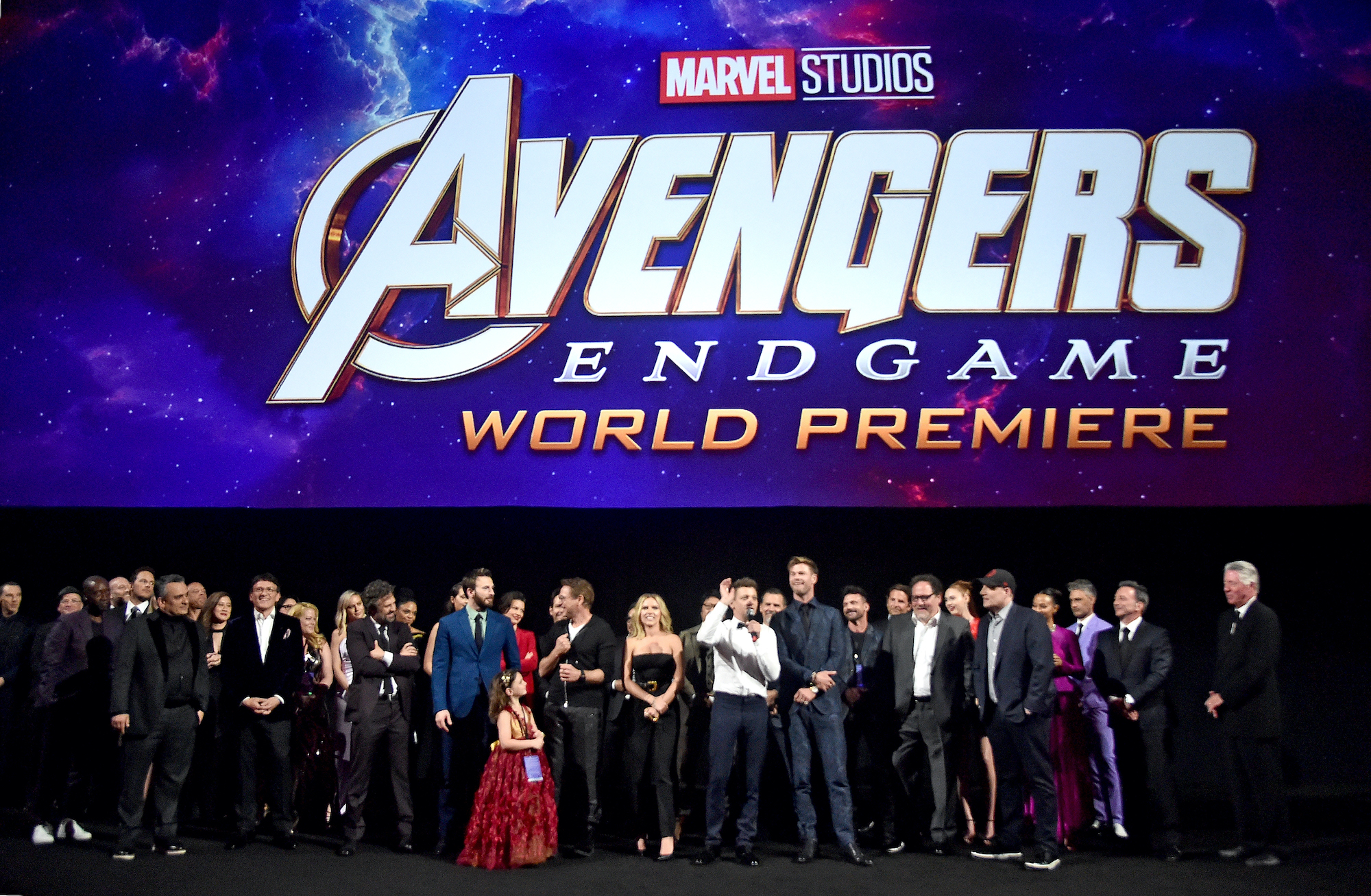 The 2016 MCU film Captain America: Civil War launched Phase 3 of the MCU. Phase 3 consisted of 11 movies that culminated in the highest-grossing film of all-time, Avengers: Endgame.  
In Phase 3, the Avengers team included Iron Man, Captain America, Hulk, Thor, Black Widow, Hawkeye, War Machine, Ant-Man, Doctor Strange, Black Panther, Captain Marvel, Spider-Man, Nebula, Falcon, Winter Soldier, and Scarlet Witch.
Avengers: Endgame gave an exit to Iron Man, Captain America, and Black Widow and opened the door for newcomers to join the Avengers ensemble.
Each phase generally ends with an Avengers mashup, though it's speculated that the next three phases of the MCU will consist of an emphasis on more solo movies and smaller groups in mashup films.
What's ahead in Phase 4
Marvel's Black Widow will kick-off Phase 4 on November 6, 2020. Black Widow was originally slated to premiere on May 1, 2020; however, the film release is rescheduled due to the ongoing Covid-19 pandemic. Though Scarlett Johansson's Black Widow didn't survive in Avengers: Endgame, the upcoming solo movie will be set in a prior time and will further explore the character's story arc.
Several upcoming movies will introduce new heroes and villains to the MCU. The MCU has a strong track record of giving characters their own solo films and then tying all the individual movies together with an Avengers movie to bring all the superheroes together.
It's believed that Nick Fury will recruit Shang-Chi to join the Avengers and the character will have his own solo movie Shang-Chi and the Legend of the Ten Rings. Other upcoming MCU movies include Thor: Love and Thunder, The Eternals, Captain Marvel 2, and Black Panther 2.
MCU Phase 4 will also include several television shows that will air on Disney+, including The Falcon and the Winter Soldier, She-Hulk, Loki, Ms. Marvel, Moon Knight, and WandaVision.
Eager fans predict the future Avengers team of MCU Phase 5
There is a whole Reddit thread where avid MCU fans discuss their vision of what the Avengers team may look like ten years from now in 2030. The first fan-suggested Avengers ensemble in the thread consists of Captain America (Falcon) as the leader, Black Panther, Nova, Miles Morales, Kamala Khan, She-Hulk, and Shang-Chi.
Another fan suggested the idea of Captain Marvel being the leader of the Avengers and the team members being Spider-Man, Captain America (Sam Wilson), Spider-Man (Miles Morales), Scarlet Witch, Doctor Strange, and Black Panther. Other fans voiced their support for this potential future team.  
While many fans have suggested different future team variations, most suggestions incorporated heroes who are currently a part of the MCU. One fan reminded everyone that it hasn't even been 10 years since the first Avengers film premiered, a lot could happen between now and 2030, there may be an entirely new set of heroes by then.
Avengers 5 isn't slated for phase 4 yet, so it could be a while before we see the next hero mashup for a future Avengers team.
A lot could happen to the Avengers team over the next decade. After all, the entire span of the MCU so far has taken place in just 12 years. Phase one began back in 2008 and so much has changed since the early days of the MCU.