'Avengers' Star Mark Ruffalo's Brother Died Under Mysterious Circumstances and It Remains Unsolved
Mark Ruffalo is world renown for playing Avengers hero Bruce Banner (Hulk). In real life, the star leads a simpler life. He's an advocate, father, friend, and brother. Mark grew up with three siblings, but the murder of his brother Scott Ruffalo is something that the actor still grapples with.
Who is 'Avengers' star Mark Ruffalo's brother Scott Ruffalo?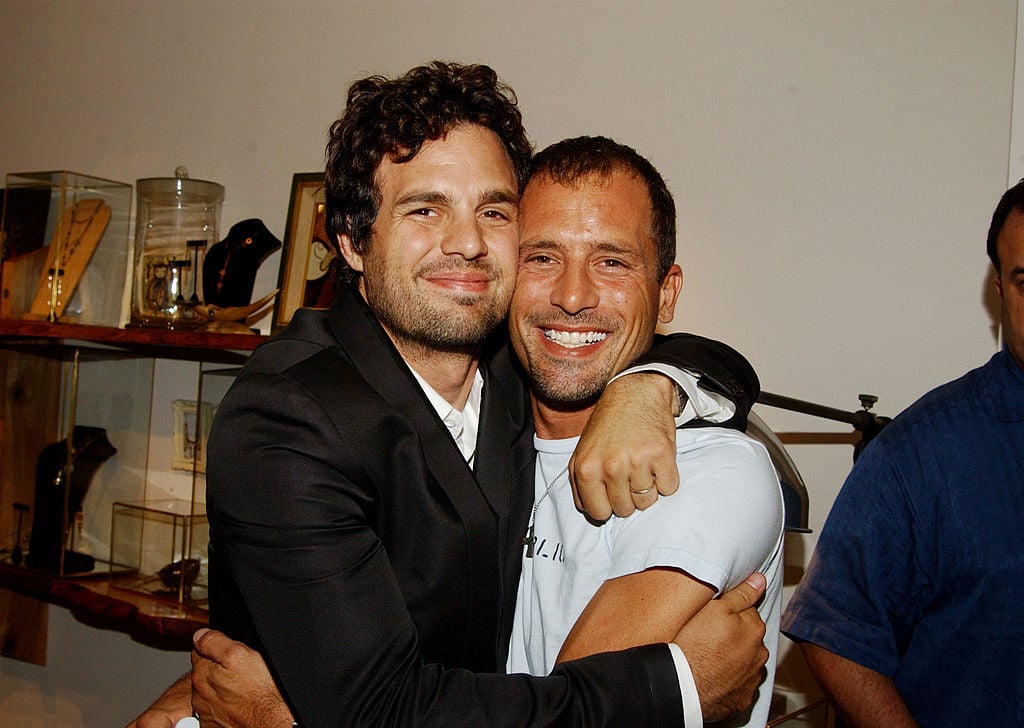 Many are familiar with actor Mark's near-30-year career, but not much about his siblings. The star has two sisters, Tania and Nicole, but his brother Scott is one Mark will never forget. Scott was a well-known hairdresser under the corporation Ruff Inc. He styled hair for Santa Monica and Beverly Hills elite after obtaining a cosmetology license. His most recent gig was with the Giuseppe Franco Salon in Beverly Hills and everyone seemed to adore him..
"He is well-liked by everybody and knows everyone in Beverly Hills," Scott's accountant James Leger told ABC News. "And he was a guy who really wanted to do things right, as far as I was concerned. He is one of the easiest clients I have. He's 100 percent above board and would go overboard to make sure everything is done right."
The Ruffalos stem from Kenosha, Wisconsin, but moved to Virginia when Mark was in high school. They later moved to California so Mark could pursue a career in acting.
Reports state that Scott was married to Luzelena Ruffalo and stepfather to her daughter Lucinda. However, neighbor Yelena Shekhtman thought he lived alone. She further claimed she didn't hear any gunshot or "scuffle" the night everything took a dark and disturbing turn.
The murder of Scott Ruffalo
According to multiple reports (such as People), Scott was taken to a Los Angeles hospital after a gunshot wound to the head. He arrived in very serious condition. The Ruffalo brother was in his Beverly Hills condominium at the time of the Dec. 2008 incident.
Scott was found by paramedics as he clung to life. He survived one week before Mark and family made the difficult decision to take him off life support. He died thereafter.
"Mark Ruffalo and his family deeply appreciate the outpouring of prayers and support during this most difficult time of the passing of Scott Ruffalo, beloved son, brother and husband," Mark's rep said in a statement (via People). "The funeral service will be private."
The New York Daily News reported that witnesses Shaha Mishaal Adham and boyfriend Brian Scofield said Scott shot himself playing Russian Roulette. Initial investigations couldn't conclude whether the wound was self-inflicted or something more nefarious. A coroner report later revealed the event to be a homicide. Likewise, toxicology reports didn't find Scott to be under the influence.
"The injury appears inconsistent with the history provided by witnesses and further police investigation has failed to clear up these inconsistencies," medical examiner Juan Carrillo said via LA Weekly. "Therefore the manner of death is homicide until proven otherwise."
Adham and Scofield became persons of interest, taken into custody, then released. Deadline reported that Adham died of a drug overdose a few years later.
The case remains unsolved, the case has been closed, and Mark is understandably frustrated.
Mark Ruffalo is 'frustrated' by the unsolved case
RELATED: Here's Exactly How Mark Ruffalo Transformed Into Twins For HBO's 'I Know This Much Is True'
Mark previously acknowledged the influence Scott had on the Beverly Hills community.
"I was the actor who was pushing 30 and still doing 30-seat theaters, and he was the mayor of Beverly Hills," he previously told Men's Journal. "For years, people would meet me and go, 'You're Scotty Ruffalo's brother? I love your brother. He's f—— amazing.'"
The loss is something the 13 Going on 30 star will live with forever.
He previously told New York Daily News that police had "barely budged on the investigation." He added, "I can't get any answer from them. It's been a very frustrating experience. The loss of my brother was tragic and meaningless and violent. You can lose faith in humanity and faith itself just trying to make meaning out of things that are so meaningless."