Which Avengers Were Nominated For Emmys in 2020?
The 2020 Emmy Award nominations have been announced. And of the many actors nominated in the drama, comedy, and other categories, there are quite a few from the Marvel Cinematic Universe. Here are the two "official" Avengers who are on this prestigious list, and the others from the MCU.
Mark Ruffalo
Hulk (or Bruce Banner, or Professor Hulk) is up for an Emmy. Original Avenger Mark Ruffalo is nominated in the Outstanding Lead Actor In A Limited Series Or Movie for his dual role in the HBO miniseries I Know This Much Is True. Ruffalo portrayed identical twins Dominick and Thomas Birdsey in the acclaimed show, which aired in May and June 2020.
This isn't the first time Ruffalo has been nominated for an Emmy. He was up for two in 2014 for his role in the HBO movie The Normal Heart. While he didn't win in the Outstanding Lead Actor in a Miniseries or TV Movie category for his performance, Ruffalo did take home an Emmy when the film won Outstanding TV Movie, as he served as an executive producer on the project.
Don Cheadle
The other Avenger who is nominated this year at the Emmys is War Machine. Don Cheadle, who portrays Colonel James Rupert Rhodes, aka Rhodey in the MCU, is nominated for Outstanding Lead Actor in a Comedy Series for his Black Monday role. This is the second year in a row he's been up for this award for playing Mo Monroe in the popular Showtime series.
Aside from four previous nominations in this category for another Showtime comedy, House of Lies, Cheadle has been nominated four previous times at the Emmy Awards. These were for his roles in the HBO films The Rat Pack and A Lesson Before Dying, the Showtime film Things Behind the Sun, and a guest arc on ER. However, Cheadle has yet to win at this award show.
Other Marvel actors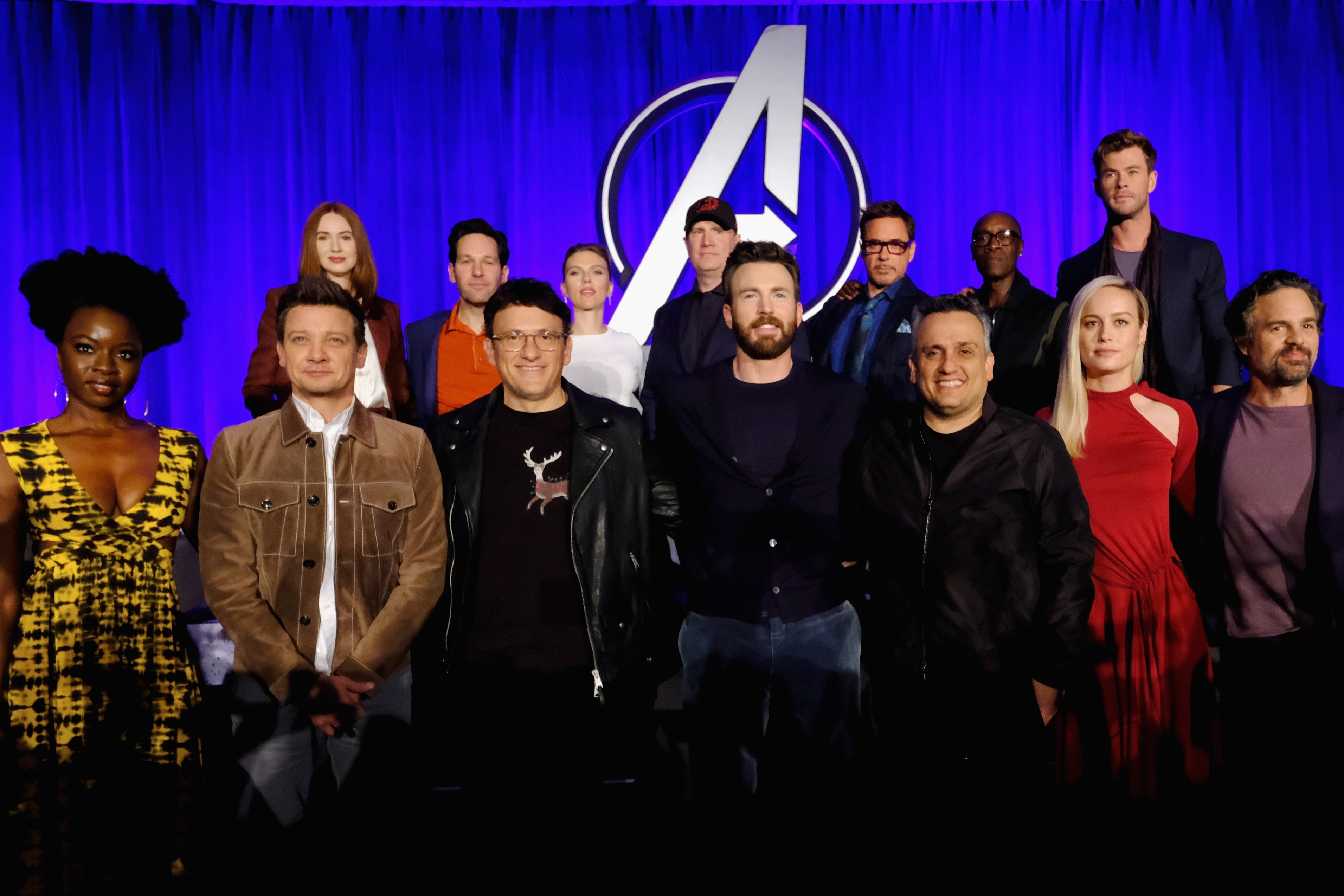 Several other Marvel actors were nominated this year. Zendaya (who played MJ in Spider-Man: Homecoming and Spider-Man: Far From Home) earned her first Emmy nomination for Outstanding Lead Actress in a Drama Series for HBO's Euphoria.
Linda Cardellini, who appeared as Hawkeye's wife, Linda Barton, in Avengers: Age of Ultron and Avengers: Endgame, is nominated for Outstanding Lead Actress in a Comedy Series for Netflix's Dead to Me. It's her second-ever nomination.
Michael Douglas, aka Hank Pym, is up against Cheadle for his role in The Kominsky Method for the second year in a row. If he wins, it would be his second Emmy, having won in 2013 for his role in the HBO film Behind the Candelabra. 
Finally, though he hasn't yet appeared in the MCU, Mahershala Ali is set to star in Blade. He is nominated for Outstanding Supporting Actor in a Comedy Series for Ramy, and for his work as an executive producer on the Outstanding Children's Program nominee We Are the Dream: The Kids of the Oakland MLK Oratorical Fest, an HBO documentary.