'Avengers' Star Scarlett Johansson Is Accused of Being A Hypocritical #MeToo and #TimesUp Advocate
Whenever the name Woody Allen comes up, there's a divisive response: an equal display of disgust for the allegations against him or continued support of his iconic cinematic prowess. Those who oppose Allen believe the claims made by his daughter, Dylan Farrow, who says the director sexually abused her as a young girl in their home. The other camp, who continue to support Allen, says he's never had a Cosby-like incident with any of the women he's worked with in his movies.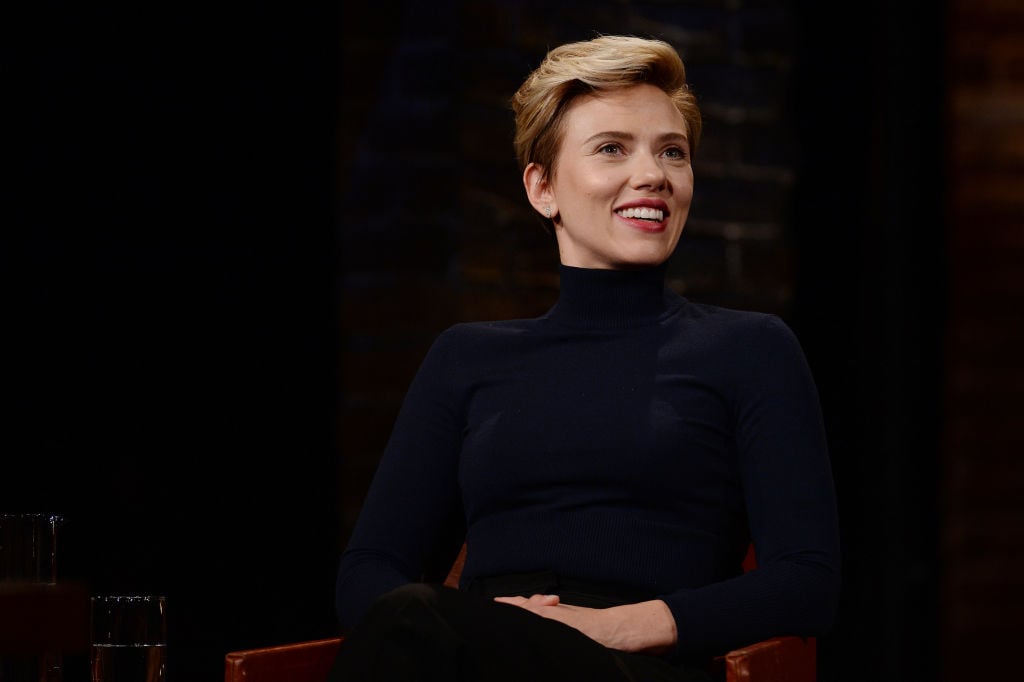 Marvel actress Scarlett Johansson falls in the latter camp. The actress recently vocalized her support when asked about Allen, which has feminists, advocates of the #MeToo movement, and victims of sexual abuse standing up in arms.
What are the allegations against Woody Allen?
Dylan Farrow, Allen's adopted daughter with actress Mia Farrow, has long accused her him to have sexually abused her when she was seven years old. In 2014, Farrow detailed the abuse, which allegedly took place at Mia Farrow's Connecticut home in 1992, in an open later published in The New York Times.
"I was seven years old, Woody Allen took me by the hand and led me into a dim, closet-like attic on the second floor of our house," she wrote. "He told me to lay on my stomach and play with my brother's electric train set. Then he sexually assaulted me. He talked to me while he did it, whispering that I was a good girl, that this was our secret, promising that we'd go to Paris and I'd be a star in his movies."
Farrow called out the actors and actresses who worked with and support Allen in her open letter. She wrote: "What if it had been your child, Cate Blanchett? Louis CK? Alec Baldwin? What if it had been you, Emma Stone? Or you, Scarlett Johansson? You knew me when I was a little girl, Diane Keaton. Have you forgotten me?"
Allen has repeatedly denied the allegations and has never been criminally charged.
Scarlett Johansson recently vocalized support for Woody Allen
Scarlett Johansson recently sat down with Rebecca Keegan of The Hollywood Reporter to discuss her full plate of projects: Noah Baumbach's Marriage Story and Taika Waititi's Jojo Rabbit, her Marvel stand-alone film Black Widow. Keegan asked Johansson about how she feels about Allen, who is married to another adopted child of Mia Farrow's, and the actress replied: "I love Woody. I believe him, and I would work with him anytime."
She added: "I see Woody whenever I can, and I have had a lot of conversations with him about it. I have been very direct with him, and he's very direct with me. He maintains his innocence, and I believe him."
Johansson has worked with Allen on Match Point, Scoop, and Vicky Cristina Barcelona.
The #MeToo and Time's Up movements, which Johansson is actively a part of, aim to spotlight how widespread sexual harassment is while also emphasizing the importance of believing victims — all in an effort to make the world a better place for women. When asked about her stance, in light of the cultural changes, Johansson said: "It's hard because it's a time where people are very fired up, and understandably. Things needed to be stirred up, and so people have a lot of passion and a lot of strong feelings and are angry, and rightfully so. It's an intense time."
Did Scarlett Johansson really ruffle the feathers of #MeToo and #TimesUp followers?
In light of #MeToo, the allegations against Allen resurfaced and some members of Hollywood's elite — Ellen Page, Timothée Chalamet, and Marion Cotillard — have distanced themselves from Allen. Dylan Farrow wrote an op-ed in the Los Angeles Times posing a timely question: "Why has the #MeToo revolution spared Woody Allen?"
Allies of the #MeToo and Time's Up movement are especially startled by Johansson's take considering how vocal she is against other actors accused of misconduct. Johansson is a supporter of Time's Up, a movement against sexual harassment and inequality in the workplace that debuted in Jan. 2018. What's more, she called out James Franco at the LA Women's March for wearing a Time's Up pin to the 2018 Golden Globes: The actor was accused of sexual misconduct days after.
"How could a person publicly stand by an organization that helps to provide support for victims of sexual assault while privately preying on people who have no power?" Johansson said at the time. "I want my pin back, by the way."
Fans and critics have taken to social media to point out the disconnect in Johansson's words and actions.