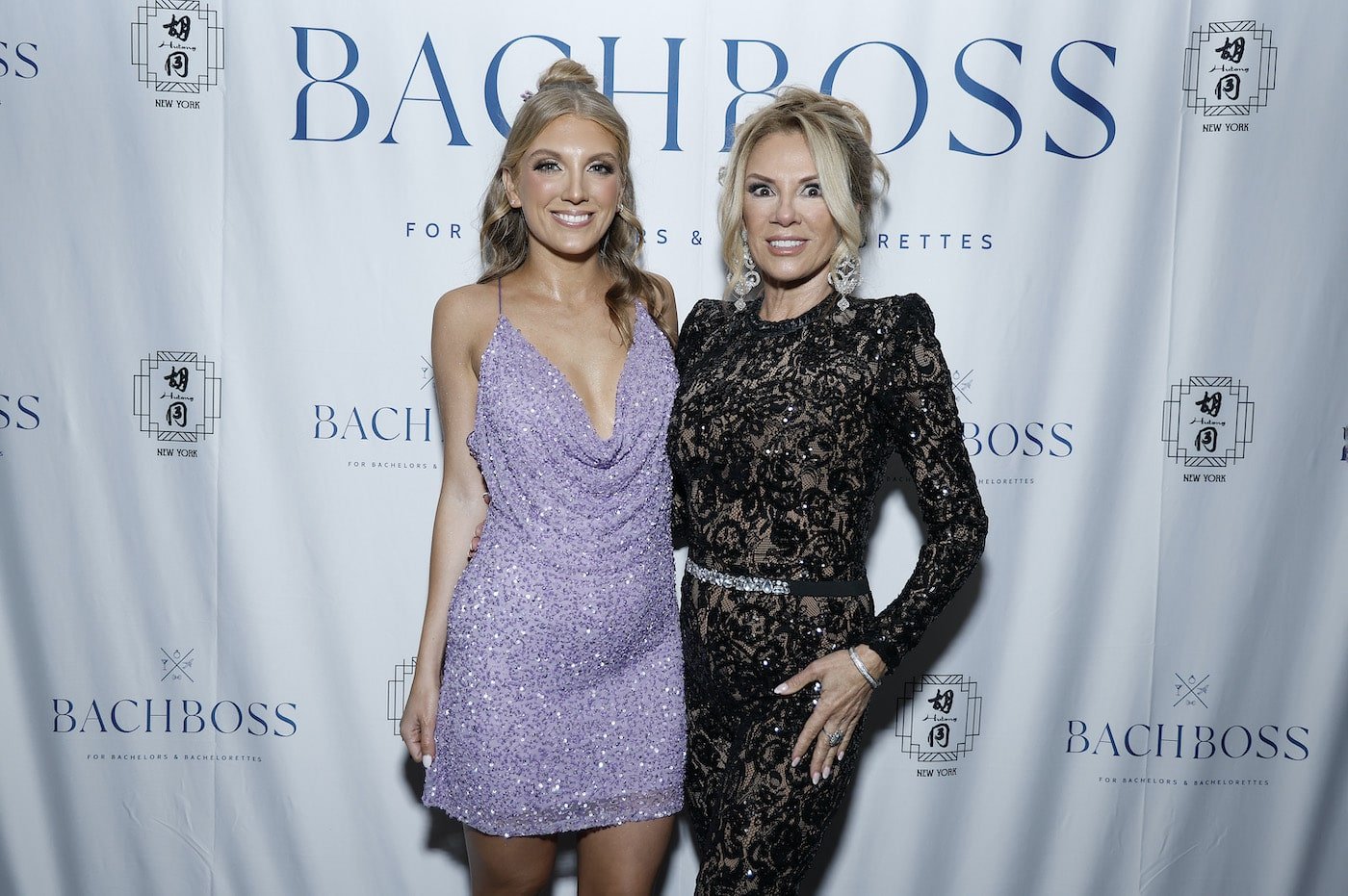 Avery Singer Blames 'RHONY' for Loss of Dates, Jobs, and 'Downfall' of Ramona and Mario's Marriage: 'Not Proud' of Being on Reality TV
Avery Singer and her mother Ramona aren't exactly 'proud' that they were on 'RHONY' for 13 years.
Ramona Singer's daughter Avery recently opened up about the impact The Real Housewives of New York City had on her family. Despite being an OG from RHONY, Avery said the show had many positive, but also negative impacts on her family.
"I think that we always talked about there would be a day where this was gonna come. Like we didn't think that this was gonna be 13 plus years of her life, my life and we always say doing the show is like a double-edged sword," Avery said on Behind the Velvet Rope with David Yontef podcast.
"So many great things about [RHONY], but at the end of the day, it led to, in some ways my parents' downfall and publicized of all of our family drama," she reflected. 
"Some people wouldn't date my mom. Some people wouldn't date me. I wouldn't get certain jobs," she revealed. "There's a lot of negative and hate. And I always say if my mom was right here she'd be right next to me plus oneing. Being on reality TV is not something that we're like so proud of."
Avery Singer thinks Ramona was 'reality TV gold'
"Also when we started, it didn't have a negative connotation overall. Some people are born to be reality TV stars. I know my mom and I are like, when the younger version of me, are like reality TV gold. And my mom still is," she continued.
"I know people are like, she's an icon, whatever. I love my Mom but it's just I think that they need to do a case study on like filming for three months with women fighting for 13 years and obviously you're gonna lose your mind a little bit because no one wants you to sit at the table and be like kumbaya. They want to see tables flipped, legs thrown, whatever, right? Like that's what makes good TV," Avery added.
"And some people take it so personally like how could you do that, you're a bad person or whatever. It's like we're just trying to be entertaining here guys," Avery said. "Like we're all going through the same s*** at the end of the day. And Moms are embarrassing and in general, mine just happens to be on a higher scale and owns pushing the envelope and has been making you cry, laugh, and everything in between."
"She's been entertaining and the longest-running housewife in history. So like, you're welcome," she joked. "And I love my Mom and I'm really happy for her in her next chapter and she deserves to just take a break And she, we didn't know what we were signing up for and she's not meant for this big being on TV, understanding TikTok. You know, that's not her. She's almost 70. She'll kill me [for saying that] but like people gotta remember that."
Her mom is 'the best' she seen in 8 years
Avery thinks leaving RHONY was good for Ramona. "She's definitely the best thus far in the past eight years. We've come a really long way right and I think it's important to recognize," she said.
"Obviously, most people know my Dad did have an affair," Avery revealed. "But my mom was always super open to just like making the family work. There were moments where my Dad had more resentment, my Mom had more resentment, they weren't speaking. I'm the middle person, I'm the only child, I'm the middle therapist." 
"We have this joke that I kind of parent my parents in a lot of ways, and sometimes it's like who's taking care of me? I think that when I graduated college it was really important that both of them could be there for me together and not you're with your mom, now you're with your dad and we don't have like this big extended family of like aunts and uncles and cousins."