Avril Lavigne Makes 'Difficult Decision' to Postpone European Tour Due to COVID-19 Pandemic
Avril Lavigne was originally set to tour the U.K. and Europe at the beginning of 2022. Due to the ongoing coronavirus (COVID-19) pandemic, the singer decided to push back the European tour until 2023. Lavigne let music fans know about the tour's postponement on social media.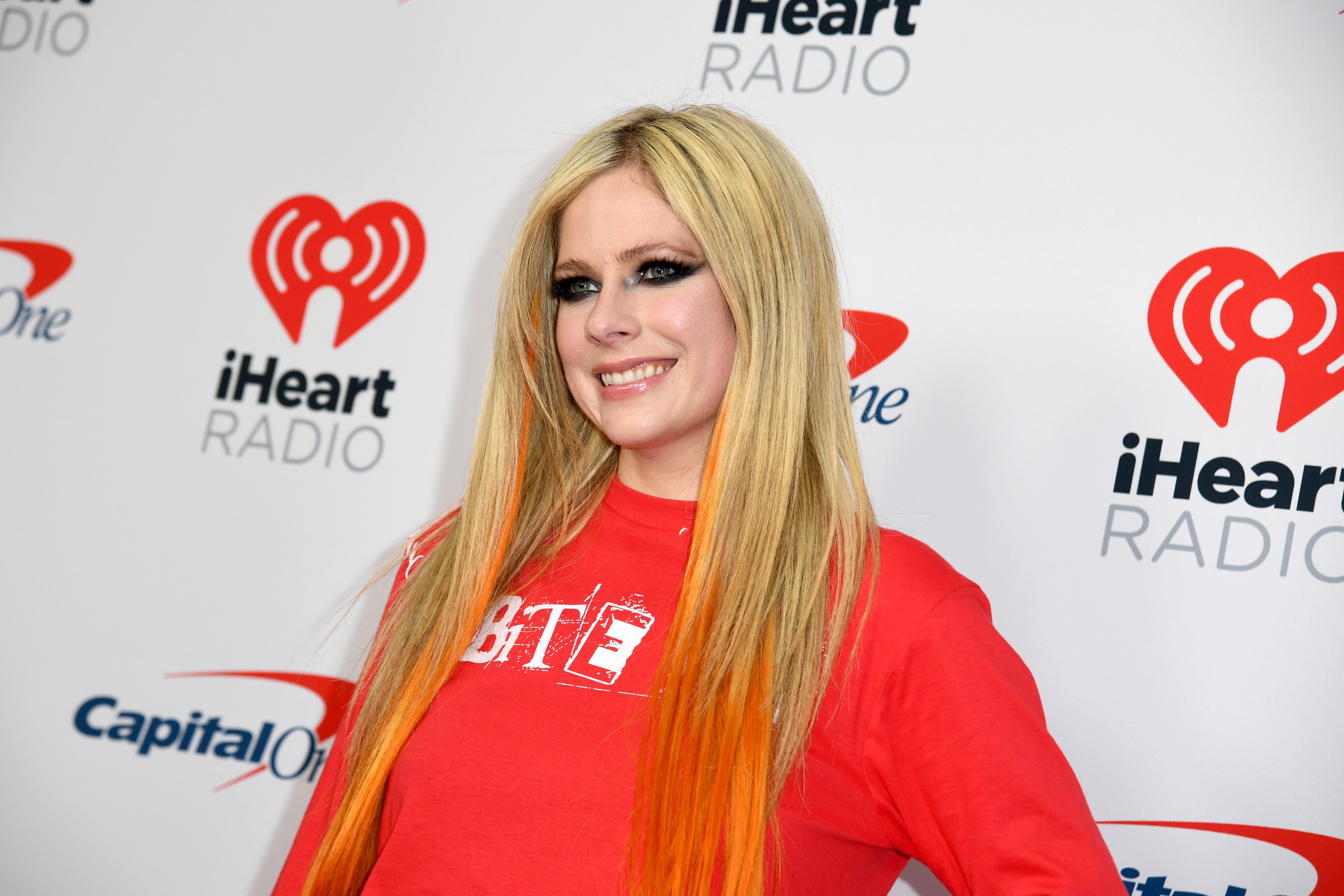 Avril Lavigne decided to postpone her European tour because of the coronavirus
On Feb. 7, Lavigne posted a statement on Instagram letting fans know that her Love Sux Tour is postponed until 2023. In a statement, Lavigne called the announcement "unfortunate."
"To my fans in Europe and the UK, I have some unfortunate news to share with you all about my UK and European dates," Lavigne wrote in an Instagram post. "I have to make the difficult decision to postpone this tour until 2023."
The statement continues, "Due to the on-going issues surrounding the pandemic, there are a series of travel and venue restrictions from country to country that have made the tour not possible to happen."
Avril Lavigne's 'Love Sux Tour' will take place in 2023
While fans in the U.K. and Europe will not be able to see Lavigne perform the Love Sux Tour when expected, the singer assured fans that the tour will still occur in 2023.
"It's not an easy decision, but it's one that will help ensure that we are able to play every single date of the tour, put on the best show possible at full capacity, and operate in a safe environment," Lavigne wrote in the statement. "It really breaks my heart to have to do this, but I know it will be worth the wait."
At the end of the statement, Lavigne shared that tickets already purchased for the tour will be "valid" going forward.
"The tour is now rescheduled for April-May 2023. All existing tickets are valid for the new dates. You can find all the updated info at www.avrillavigne.com," the singer concluded.
What are the new concert dates?
Lavigne's Love Sux Tour will continue in Canada as planned. The Canadian leg of the tour will take place over the course of 15 tour dates through May 2022.
The rescheduled European dates for the Love Sux Tour are:
April 12, 2013: Paris, France
April 14, 2023: Amsterdam, Netherlands
April 15, 2023: Berlin, Germany
April 17, 2023: Hamburg, Germany
April 18, 2023: Offenbach, Germany
April 20, 2023: Munich, Germany
April 21, 2023: Zurich, Switzerland
April 23, 2023: Padova, Italy
April 24, 2023: Milan, Italy
April 26, 2023: Prague, Czech Republic
April 27, 2023: Vienna, Austria
April 28, 2023: Stuttgart, Germany
April 30, 2023: Lodz, Poland
May 3, 2023: Cologne, Germany
May 4, 2023: Brussels, Belgium
May 6, 2023: Manchester, U.K.
May 7, 2023: London, U.K.
May 9, 2023: London, U.K.
May 10, 2023: London, U.K.
The Love Sux Tour will support Lavigne's upcoming album Love Sux, which drops on Feb. 25.