Awkwafina's Career-High Is a Sweet Fan Interaction and Not Winning Accolades
It's appropriate that Awkwafina's rise to fame is unlike anyone else's. After all, this accomplished star is completely unique, from her career path to her name. While these days most people know her as an actress, she started her climb as a teenage rapper.
One more thing that's unusual about her is what she counts as the high point of her career. For someone who recently won a Golden Globe award for "Best Actress," it might not be the kind of moment you'd expect.
She started out as a rapper
Awkwafina was originally named Nora Lum. She grew up in Queens, New York, with her Chinese-American dad and grandparents, after the death of her Korean-American mom when Awkwafina was just four.
She started rapping at the tender age of 13. It was during high school that she came up with her stage name, something that she says was just a joke among her friends, although she feels like it works for her.
"I just thought it was a funny name," she said. "And it was fitting that it had 'awkward' in it, because I am awkward."
In 2012 she had her first big hit, a rap song called "My Vag" that went viral on YouTube. This launched her eclectic career, and for the next six years, she worked steadily, doing a mix of music, comedy, and acting.
In 2018 she landed two breakthrough movie roles, Oceans 8 and Crazy Rich Asians. This launched her into becoming a household name.
This means more to her than awards
Early on in her career, when she was just starting to make a name for herself as a rapper, she did her first paid performance, at Sarah Lawrence College. She claims the show wasn't good, but afterward one of the students, a young Asian-American woman, approached her.
"She said, 'Thank you for existing because I never thought there would be someone like you,' and I remember going away with that because we need to see ourselves growing up," the rapper recounts. "That was one of the most very special moments in my career that I'll always kind of think about."
She had a similar encounter recently, at the 2019 Sundance Film Festival, at the premiere of her film The Farewell. A young woman came up to her to thank her for the role she played in the film.
"She was trembling, and she told me that she just watched her grandma in a similar way [as Billi does for her grandma in The Farewell]," Awkwafina said. "I've always thought of representation in this way of, we're all people of color, we're all doing this, but this … is a specific kind of representation and I don't think those two experiences have ever left me."
Awkwafina is riding high these days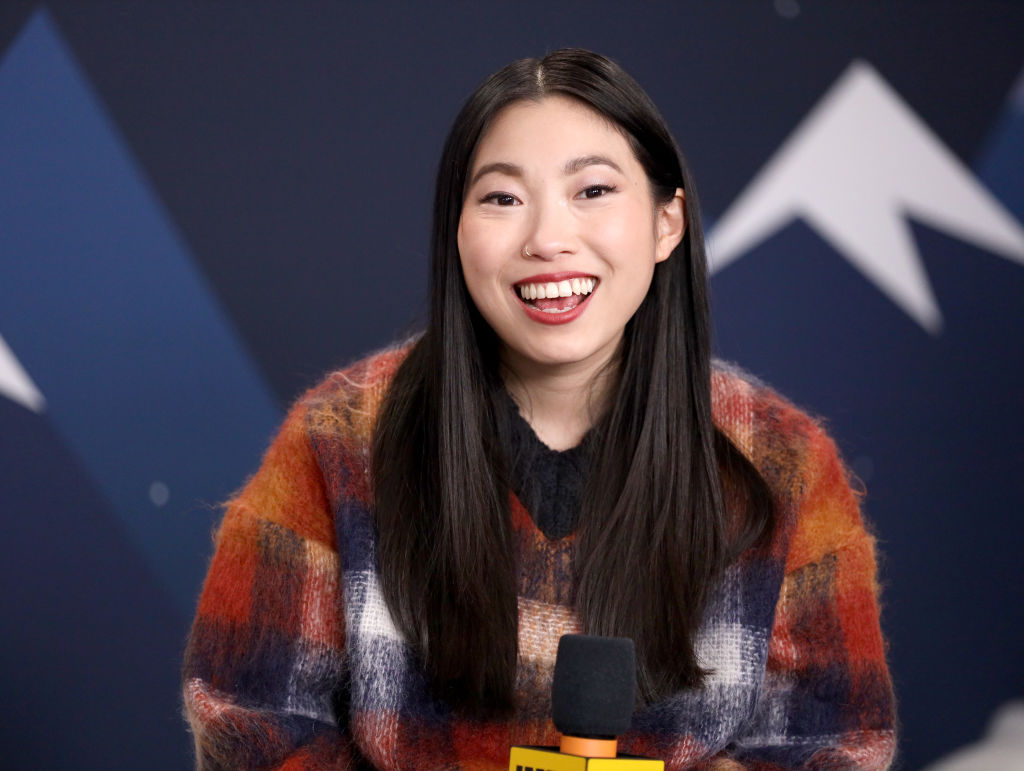 Things have been going remarkably well for Awkwafina lately. The Farewell was a hit, garnering critical acclaim. She went on to win the Golden Globe for "Best Actress" for her performance in the film. Although it was snubbed by the Oscars (as were many acclaimed movies that were directed by women), the movie was widely considered to be a triumph.
On top of that, Awkwafina just launched a new show on Comedy Central, a semi-autobiographical comedy called Nora From Queens. It's loosely based on her life growing up in New York, and she produces the show as well as starring in it. She'll also be starring in a new Marvel superhero movie, Shang-Chi.
But all the awards and the recognition seem to pale for her next to the gift she's able to give to young Asian people walking in her footsteps.