Ayesha and Steph Curry Take Their 'No Phones at Dinner' Rule Seriously — Most of the Time
As Steph Curry has gone from the unknown son of a former NBA player to an NBA superstar in his own right, he's done so with wife Ayesha by his side.
As Steph Curry has gone from the unknown son of a former NBA player to an NBA superstar in his own right, he's done so with wife Ayesha by his side. The pair has always been open about their life at home, their kids, and the way that they stay down to earth.
One way that they do this is by limiting their time on the phone and making sure that they remain open to both each other and their kids. 
Steph and Ayesha Curry's young love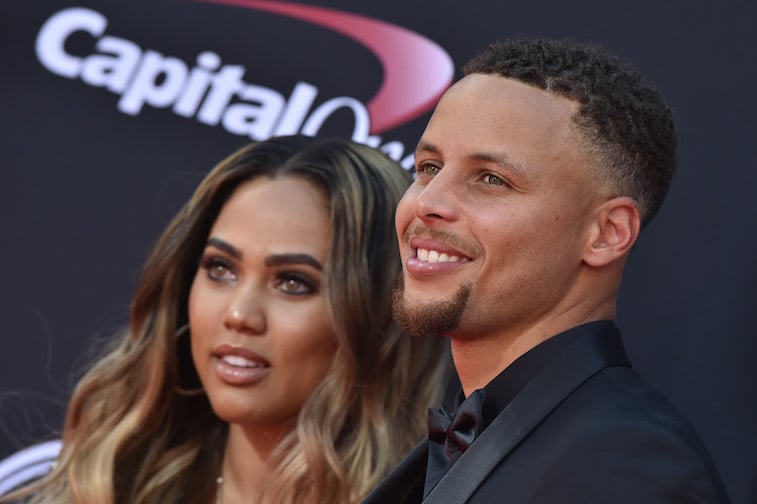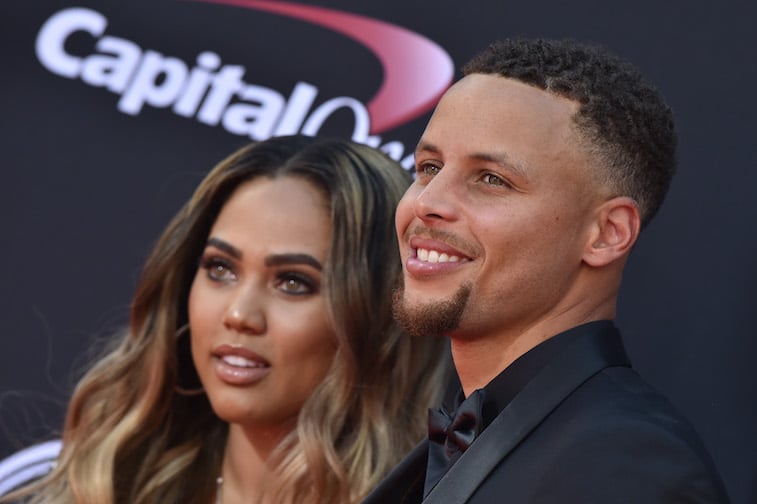 In 2002, Steph's father was a recently-retired NBA player who moved back to Charlotte and brought his family with him. At the time, Steph was a middle schooler who had never had a normal upbringing. Now allowed to have some sense of normalcy, Curry started attending youth group at the Central Church of God in Charlotte. There, he met Ayesha. 
Ayesha came from a very religious family. As a result, she was not allowed to date in high school. Despite this, the pair became close friends. Ayesha grew up in Toronto, where Steph spent time when his father was a member of the Raptors. As such, they shared a bond over their love for the city before they could officially date. 
As young teenagers, however, the two had the same awkward moments most have at that age. Steph's sister, Sydel, remembered this in an interview with the San Jose Mercury News. 
"She would find him after church, barely say two words, and like walk away," Sydel said (per Mercury News). "I would look at her like 'God, she's so lame.' He clearly liked it. It left an impression."
The pair eventually grew apart as Steph went to Davidson for college and Ayesha moved to Los Angeles to pursue a career in acting. Although she declined his first attempt at a reunion, Steph persisted and the two began dating. From there, Ayesha has seen Steph go from the awkward junior higher that she knew to a worldwide superstar, but the pair does everything they can to remember their roots. 
Life at home with Ayesha and Steph Curry
Steph might have propelled Ayesha to the limelight, but throughout his time in the NBA, Ayesha has found her own fame. A passionate foodie, Ayesha began blogging about her favorite restaurants, shared recipes, and spoke about her love of the culinary world. This eventually got her on at Food Network, as well as her cookbook. 
As the Curry family grew, Ayesha began to forge her path into the spotlight. Not only was she seen at many of her husband's games, but she was getting her publicity. Pop up restaurants, public appearances, and a strong social media presence made her a household name beyond Mrs. Curry, and she has embraced this ever since. 
Deep down, however, both Ayesha and Steph try to stay true to their roots. One way they do this is to limit their use of technology around the house — especially at the dinner table. 
No phones allowed
Promoting her new children's cookbook, Ayesha recently spoke about her life at home. As the mother of three kids, one might think that a no phones at the dinner table rule were directed at them, but Ayesha noted that she set a no phones rule for her and Steph. She explained her reasoning to Parents.com. 
"The toughest one for us to follow is no phones at the table," Ayesha said (per Parents.com). "Of course, there are those moments when the kids do something supercute and you just have to record it. But we try to implement the no-phones rule. Our kids love being at the table together, talking about their day, singing songs, and telling jokes. It's a special time."
Family is important to the Currys. By limiting their phone consumption at the table, they are not only spending time with each other but also setting a precedent for when their kids are old enough to have their own.
Even celebrities have normal home lives, and by implementing rules like this, the Currys are letting their kids know that while their life has many perks, at home they are still just mom and dad.