Ayesha Curry Just Clapped Back After Being Called a Hypocrite Because of Her Nude Photo
Ayesha Curry is no stranger to the spotlight. An actress, chef, and businesswoman, the mom-of-three is much more than just a basketball wife or a celebrity. However, after posting a stunning nude photo of herself for a new project, she is facing a ton of backlash and being called a hypocrite.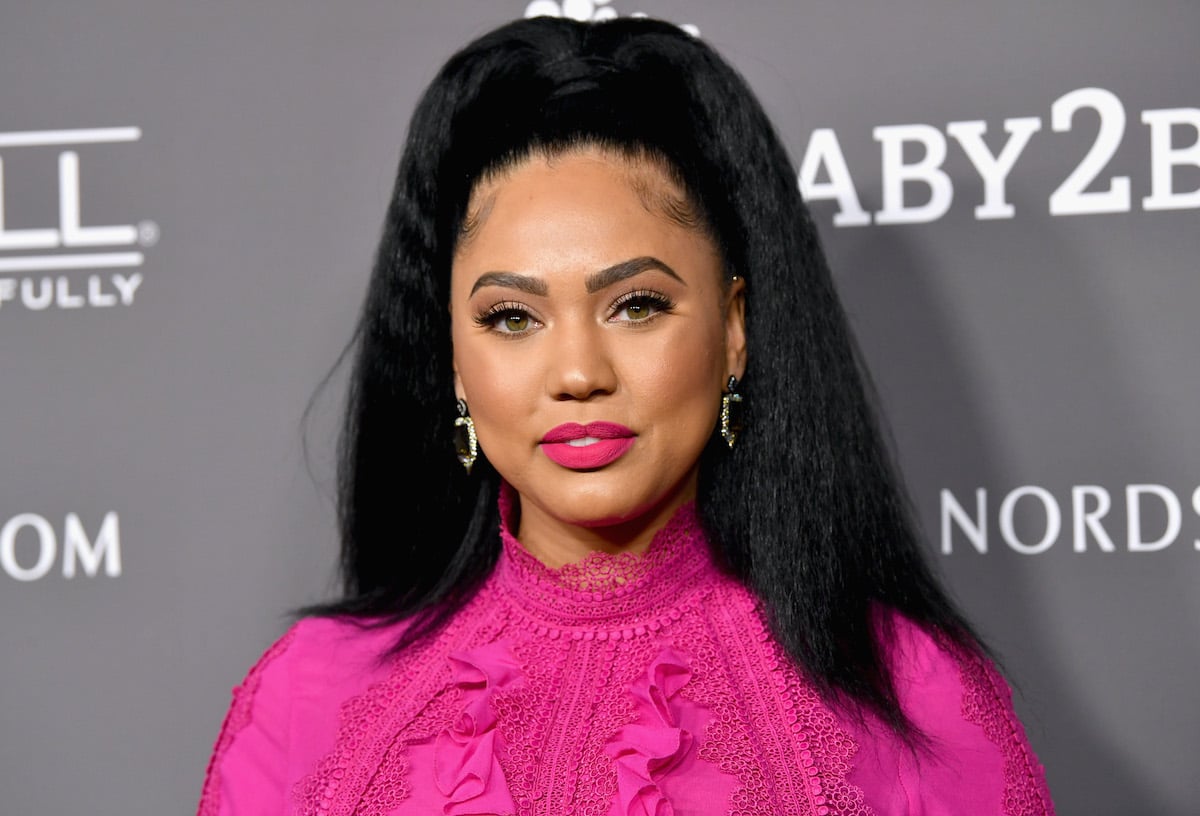 How did Ayesha Curry lose weight?
The chef and mom of three went on a wellness journey in the past year, shedding 35 pounds after vowing to focus on herself. As a busy mom, Curry used simple tricks like 10-minute workouts when she couldn't get in the gym for lengthy sessions and super-fast meals when she was managing her hectic schedule.
Another thing that Curry had working in her favor is that she's not a huge snacker. This which means she can focus on eating full meals full of the things she loved. However, it was her focus on fitness that really helped her see results.
"Fitness wasn't really a part of my lifestyle and I'd say the past year and a half—post having all of my kids—it's really become a staple for me and it helps me have mental clarity. I feel like I'm in the best shape of my life," she told Prevention. "I find that I'm happier when I work out. And so I do try to work out at least five days a week."
Ayesha Curry is being called a hypocrite because of her nude photo
Now, Curry is showing off her gorgeous figure and glowing skin in the latest issue of her magazine, Sweet July, where she posed nude. She shared the photo on Instagram, captioning it. "From our @sweetjuly BODY feature. So many natural wellness and skin remedies in this issue! @stephencurry30 got to pick the photo😏. Shins and shoulders y'all, shins and shoulders."
Though the photo was stunning, fans raised their eyebrows after seeing Curry bare so much skin. On Instagram, one fan asked, "Is this the same person that was telling women to cover up a few years ago?" Another said, "I thought you and your husband was a Christian couple."
Curry responded to the first comment saying, "Never did that,"
In 2015, Curry tweeted, "Everyone's into barely wearing clothes these days huh? Not my style. I like to keep the good stuff covered up for the one who matters. Just looking at the latest fashion trends. I'll take classy over trendy any day of the week."
Fans were horrified that Curry would choose to disparage other women for their choices.
Ayesha Curry just defended her nude photo and clapped back at haters
Now, Curry is clarifying her five-year-old tweet saying that at the time she was simply commenting on a woman wearing pasties at Starbucks. In 2019, she also explained that at the time, she was dealing with some negative feelings about her own body when she tweeted those words. This led her to get what she now calls a botched breast augmentation.
"I didn't realize at the time, but after having Ryan, I was battling a bit of postpartum that lingered for a while. It came in the form of me being depressed about my body," she told Working Mother.
It looks like Curry has embraced who she is and will be more considerate of her words moving forward.