Azealia Banks Goes On Rant About Men in the Industry and Claims Affair with Dave Chappelle
Azealia Banks just got very, uh, vulgar about an alleged affair with Dave Chappelle.
Azealia Banks is back at it again. This time, the controversial rapper has set her sights on comedian Dave Chappelle, alleging in a recent social media post that she once had an affair with him. If you haven't heard, let's take a closer look together.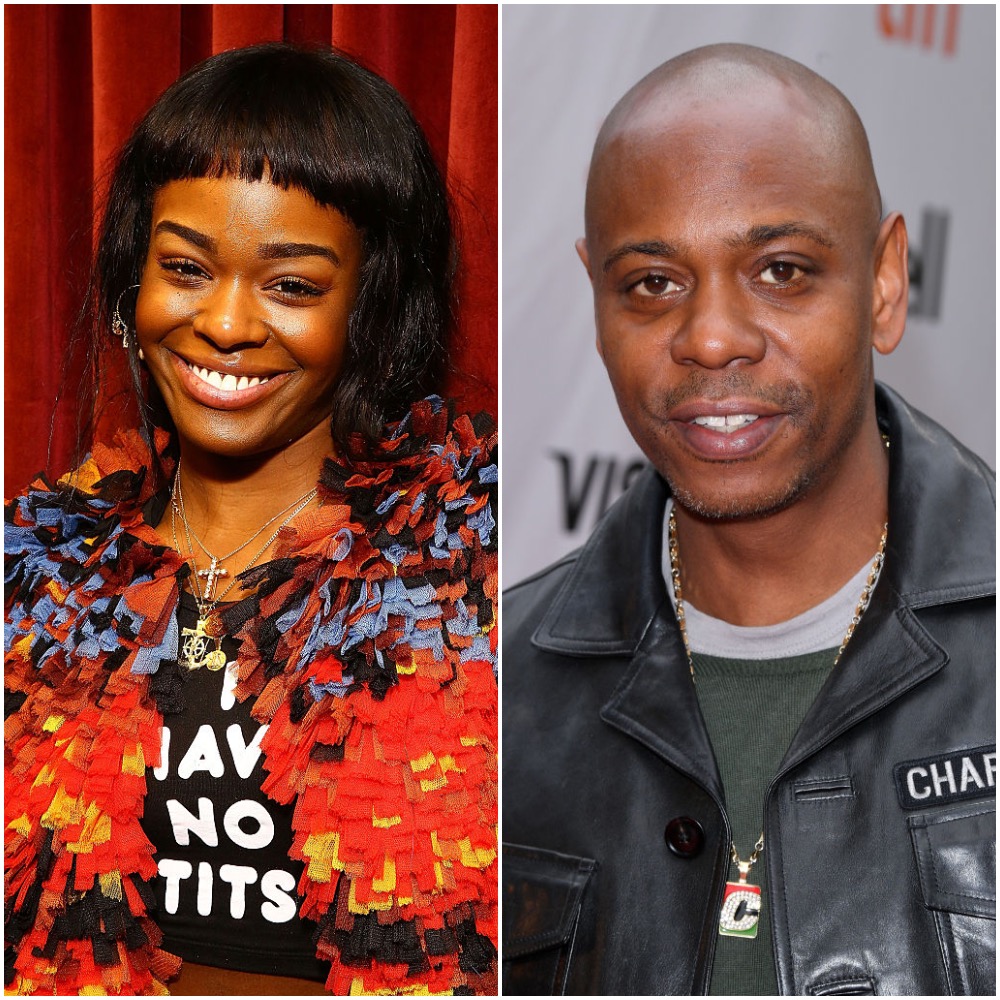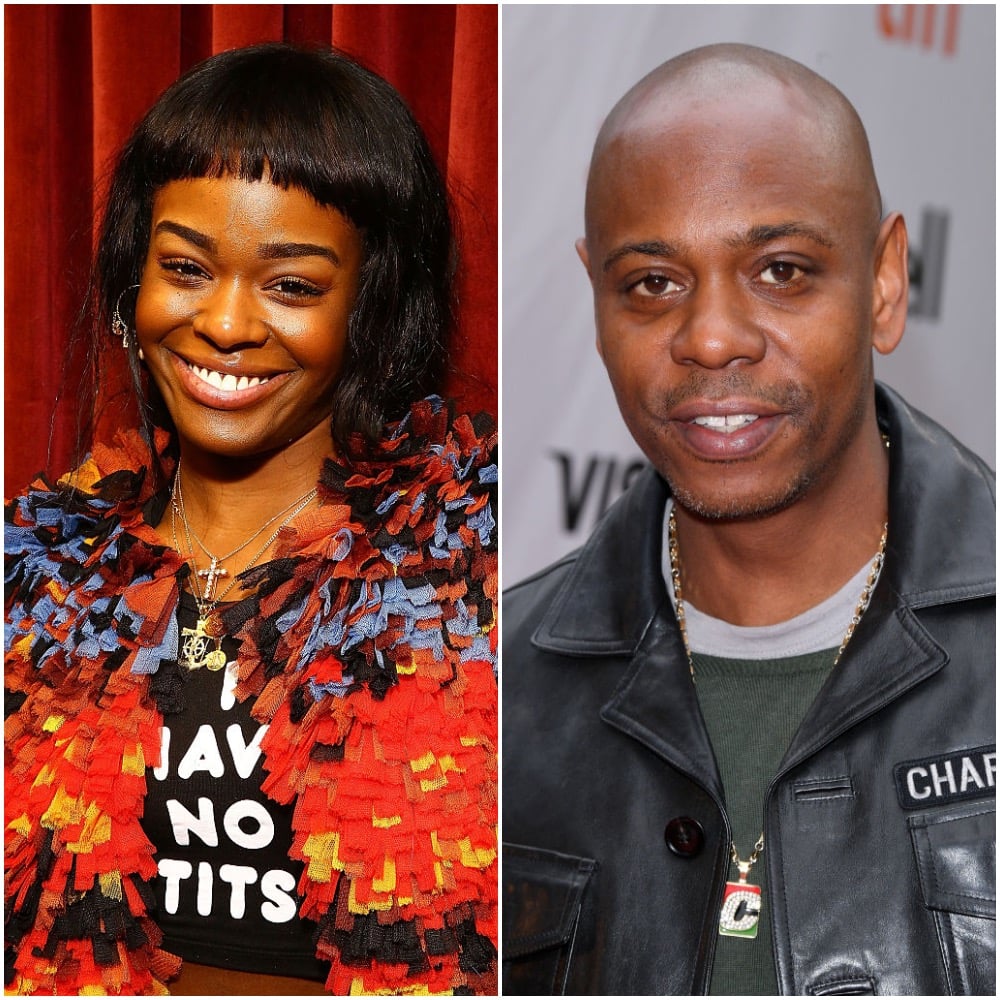 Azealia Banks' career
Hailing from New York, Azealia Banks rose to fame following the release of her 2011 hit "212." Other popular songs such as "1991" and "Anna Wintour" followed. But the 28-year-old has become more known for controversy than music.
Over the years, she has repeatedly made headlines for her outspoken views and extreme social media antics, which are often aimed at fellow entertainers. From Beyoncé and Rihanna to Kendrick Lamar and Eminem, the list of Azealia Banks feuds is actually so long that Wendy Williams once had to pause and catch her breath while reading it.
Azealia Banks' comments on Dave Chappelle
Banks had been speaking about her controversies in a recent Instagram Live when she said she considers "spilling tea" on other people, especially the men who don't come to her defense when they see her "getting attacked in the media."
"Like Dave Chappelle," she said in the video. "I should ruin your f*cking marriage… I should ruin your f*cking marriage. I should tell the f*cking world that we f*cked … cause y'all n*ggas don't look out for me so what the f*ck I'm keeping secrets for y'all n*ggas for."
Banks totally let loose after that, saying: "You got some good d*ck, n*gga!…No, Dave Chappelle can f*ck me again. That was some good Black d*ck. That was some good, strong, Manding'…and that n*gga's a legend- like, yes. Gimme that f*cking legend energy! I will snatch that sh*t right out!"
She went on to claim flings with many other "powerful men" in the industry but did not appear to name-drop anyone else.
Inside Dave Chappelle's relationship
Who knows if Banks and Chappelle actually had a thing, but he is totally off the market.
The Half Baked star has been married to his wife, Elaine, since 2001. The couple began dating some time earlier and went on to have three children: Suleyman, Ibrahim, and Sanaa. They live in a modest home in Yellow Springs, Ohio, where Chappelle spent parts of his childhood.
"Where I live is a very liberal town. [Yellow Springs is] very far-left. It's like a Bernie Sanders island in a Trump sea. It's a lot of red out there but, in town, people travel, people do cool stuff… It's cultured," Chappelle explained in a 2017 interview with CBS News.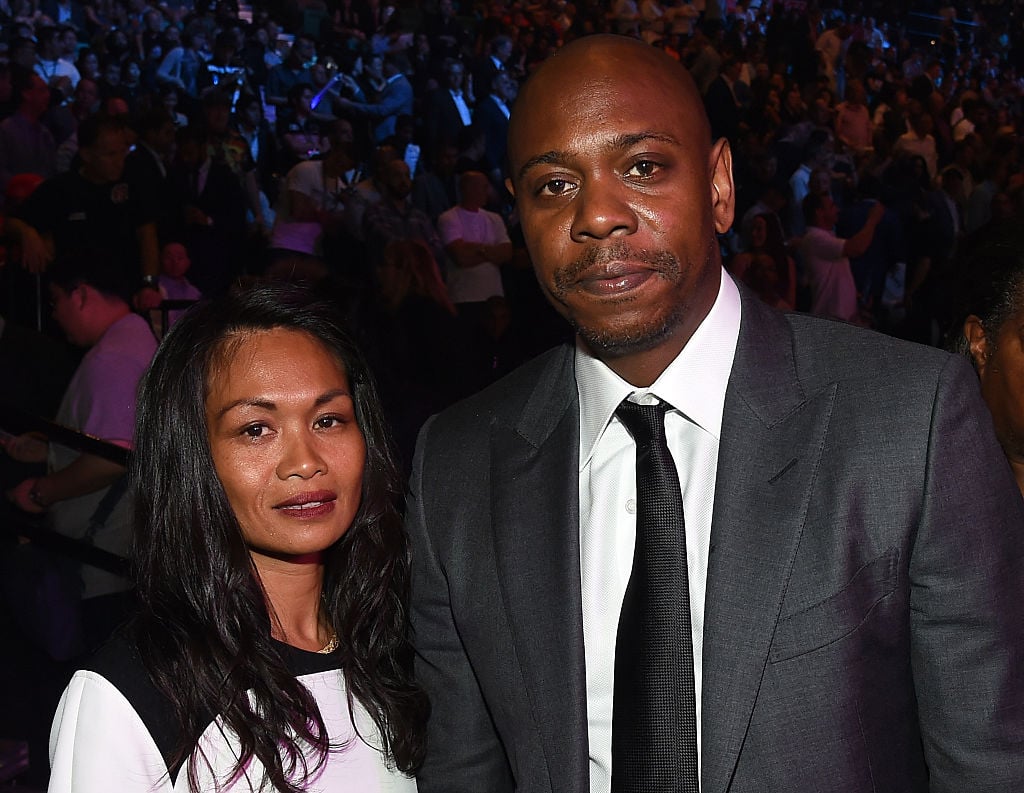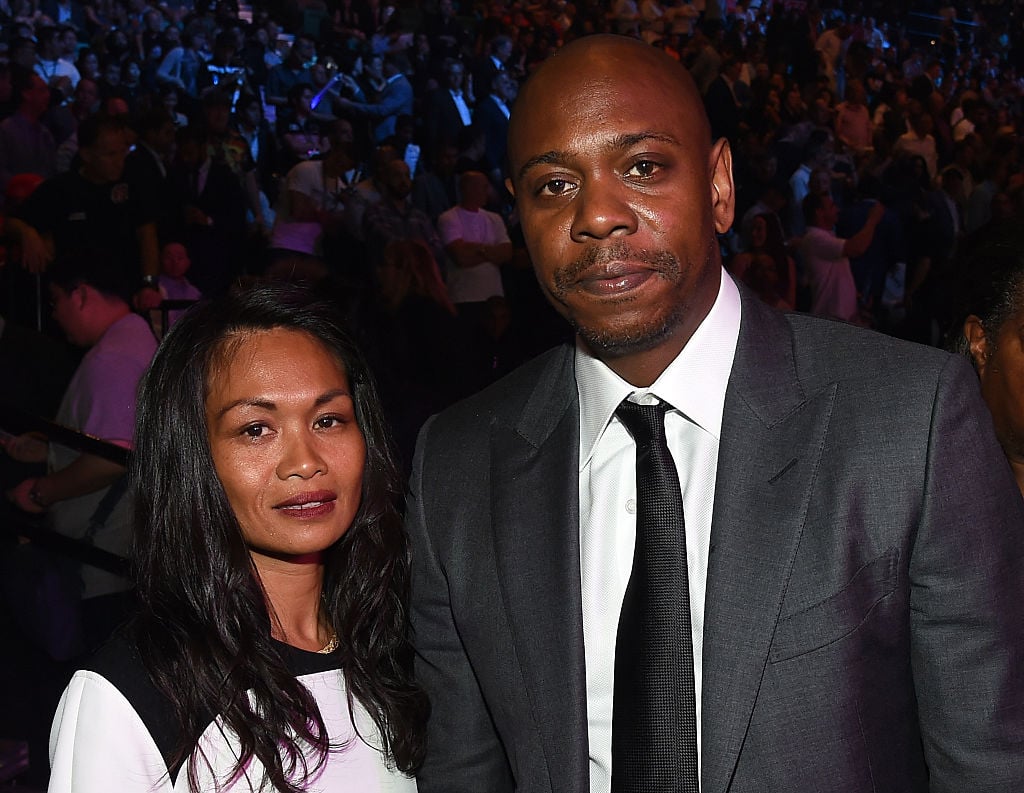 Dave Chappelle's response to Azealia Banks
The Sticks and Stones artist has yet to publicly respond to Banks' claim, and it's hard to tell whether he even knows about it. Given that he is not on social media, he usually misses these sorts of things.
"The only way I know about stuff is because everyone else tells me about it. My wife, if it gets real bad, she'll let me know, like, 'Oh, you should look into this,'" he explained on HOT 97's Ebro In The Morning back in 2017.
It's probably nice to have someone around to soften the blow. But imagine how awkward that might be this time around…
Read more: Fans Are Calling Out Dave Chappelle Over His Latest Comedy Shows