Azriel Clary Set to Tell 'Everything' About Her Relationship with R. Kelly in New YouTube Series
Azriel Clary has decided to talk about her relationship with R. Kelly after years of holding back. On April 25, she announced that she is starting a YouTube series where she will tell viewers "every single little thing" about her five-year relationship with the disgraced R&B star — from "the manipulation to our everyday routine," to "how he thought and how he maneuvered." She noted that she is not doing the videos to harm the singer but as a way to heal as she continues to go through therapy.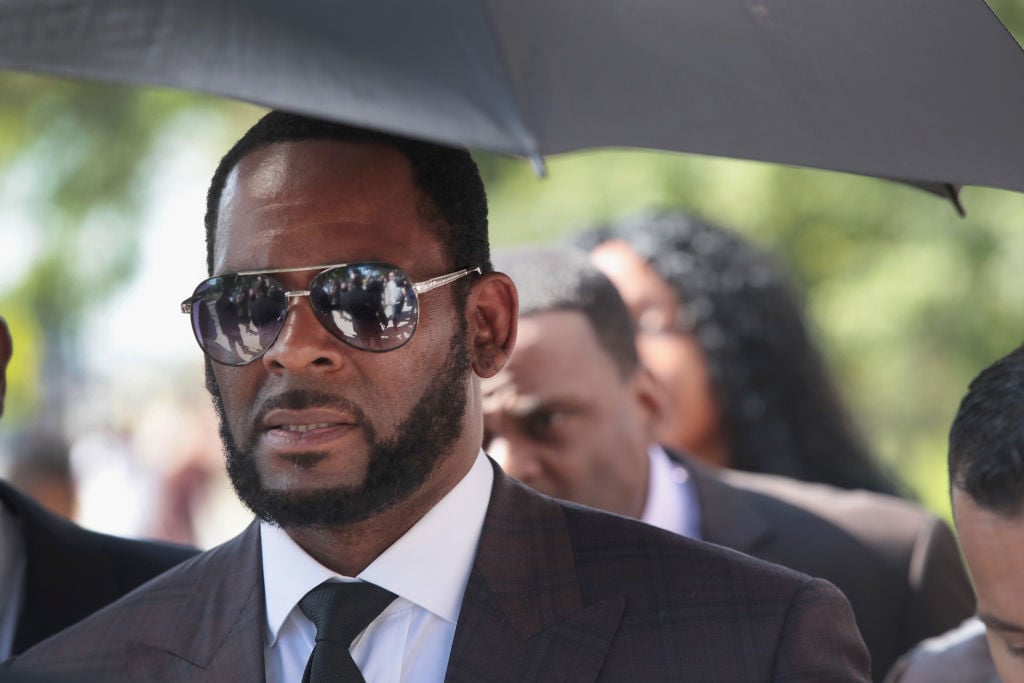 Azriel Clary's latest comments on R. Kelly
Clary announced the news on Instagram along with a link to her YouTube page, where she'd posted an introductory video telling viewers what to expect.
"Okay guys so I have been in therapy and a big part of healing is being able to talk. And so, I'm going to tell you guys everything that I have experienced, everything that I have seen, everything that I have endured during these last five years," she said in the video.
Clary promised to give viewers more insight on everything "from girlfriends that I've lived with" and "flings that come in and out of the city randomly" to R. Kelly's fixers and other associates who allegedly helped facilitate his alleged sex abuse against minors. In support of her claims, she said she will provide pictures, videos, messages, and more.
"Once I do this and once I bury this, I am going to bury it. Put a lock on it and throw away the key. I'm done with it," Clary continued.
She did not share a release schedule for the videos but noted that she could release anywhere between five and 100 videos. "It just depends on how long it takes, she added.
Azriel Clary's relationship with R. Kelly ended in 2019
Clary, 22, met R. Kelly when she was 17 and later entered a relationship with him along with his other girlfriend, Joycelyn Savage.
After things turned romantic, Clary reportedly moved in with the singer and ceased communication with her parents, who later alleged that she had been brainwashed.
They pleaded for her return in a bombshell 2017 report from BuzzFeed and in the Lifetime documentary Surviving R. Kelly (2019), where more than a dozen women leveled sexual misconduct claims against the 51-year-old.
Clary, however, defended him in a viral interview with CBS This Morning, saying that nothing was inappropriate about their relationship and that her parents were simply out for money.
After years of being estranged from her family, Clary left R. Kelly in late 2019 and returned home. It is unclear if she is still in contact with Savage, but it is believed that she is not, as the two had a major fight in January when Clary went back to their condo at Trump Tower Chicago to pick up the remainder of her things.
Meanwhile, R. Kelly is still behind bars after being arrested in July 2019 on a number of charges. He has recently tried to get out of jail due to his fears that he might contract the coronavirus, but those attempts have failed.