'B Positive': Who Plays Gina on the Show?
The new comedy B Positive is sure to get plenty of laughs. The main character, Drew (Thomas Middleditch), and his quirky new roommate, Gina, are on journey that will bind them forever. Who is the actor who plays Gina on B Positive? Here's what Showbiz Cheat Sheet knows.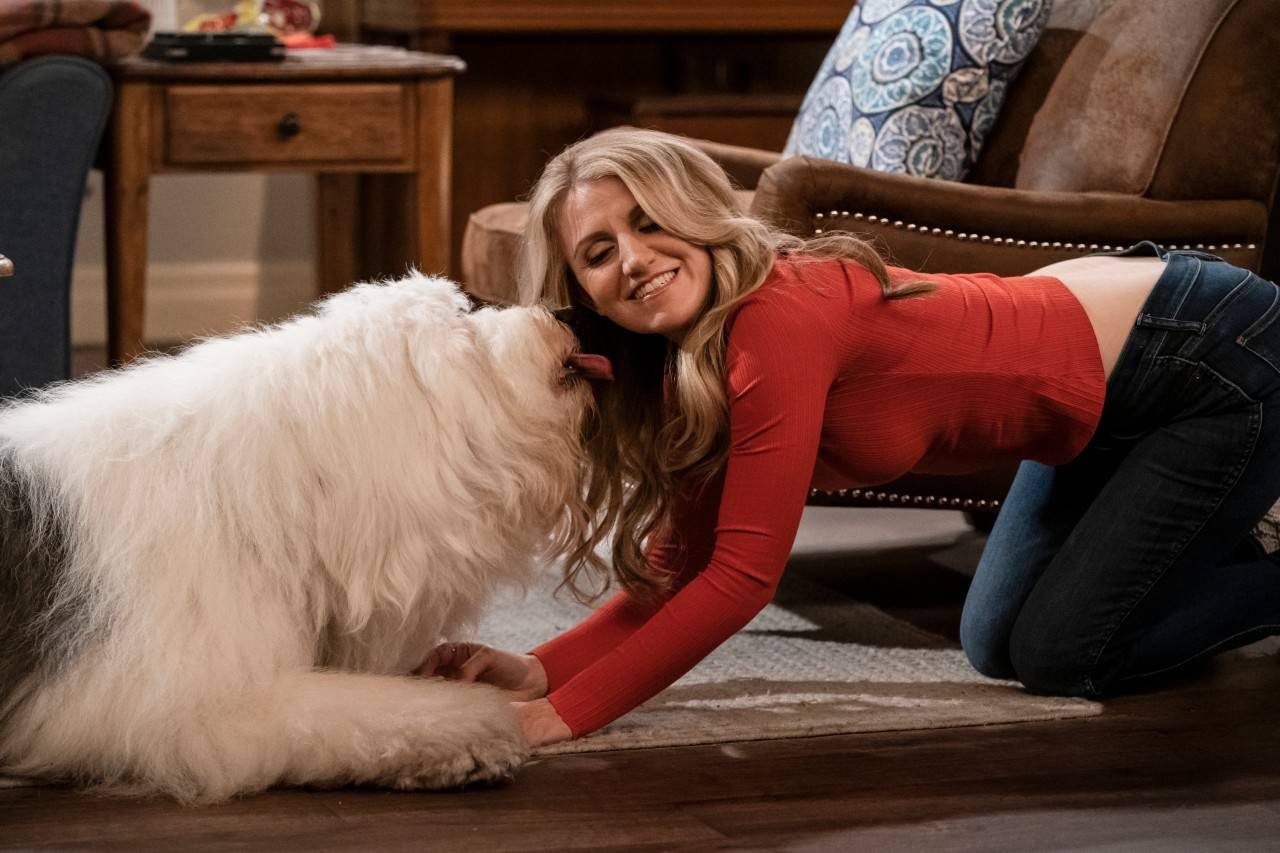 B Positive opens with Drew Dunbar at a doctor's appointment. His doctor gives him the sobering news that he's going into renal failure. Consequently, Drew will have to look for a kidney donor. In the meantime, his doctor suggests dialysis.
Drew unexpectedly runs into Gina, one of his old high-school classmates. They reunite at a friend's wedding. Gina works with the elderly, so she has a knack for knowing when someone is in poor health. She immediately senses something is wrong with Drew.
"Are you OK?" she asks. "I'm around death all the time, and something about you seems a little deathy."
After Drew reveals he needs a kidney transplant, she offers her kidney. Unfortunately, Gina likes to party hard, take drugs, and drink alcohol. She's faced with the challenge of remaining sober for at least three months before the operation.
Gina got herself into a bit of trouble with a loan shark, so Drew later asks her to move in with him so he can keep her safe and make sure she's taking care of her body before the surgery.
Who plays Gina on 'B Positive'?
The role of Gina is played by actor Annaleigh Ashford. Ashford made her acting debut in Legally Blonde: The Musical. In 2008, she appeared in an episode of Sex and the City. Ashford made her film debut that same year in the movie Rachel Getting Married, in which she played a cashier.
In 2013, she joined the cast of Masters of Sex, in which she played the character Betty Dimello. She remained in that role until 2016. Ashford is also known for her appearances in Younger, God Friended Me, and Submissions Only.
During an interview with Drew Barrymore, Ashford says her B Positive character is "fierce and strong," and those are the types of characters she wants to play. When it comes to her real life, Ashford says she's not "wild and messy" like Gina. Rather, she reserves that for her acting roles.
Ashford does admit she was a go-go dancer back in college. "I did it for '70s glam rock parties with top hats and sequins and really high go-go boots," says Ashford. "But I was really clean and boring. I was really focused on the dancing."
The real-life inspiration for 'B Positive'
The show is based on creator Marco Pennette's 2013 kidney transplant. He's best known for the television shows Desperate Housewives, Mom, and Ugly Betty. Pennette told the New York Post that the situation took him by surprise.
"Unlike Drew [Middleditch], I'm a diabetic, but even I was taken by surprise and didn't see it coming," he told the publication. "I wasn't really prepared for that. The doctor said, 'You should start thinking of asking a friend to be a kidney donor.' He said it as casually as that, and I was like, 'What?!'"
Pennette was fortunate enough to receive an unsolicited kidney donation from a family friend, reports the New York Post. "She was my mom's best friend's daughter," says Pennette.
"I was home for Christmas, and this woman plopped herself down on the couch next to me and said, 'I heard about your kidney, and you're taking mine!' It's weird to say this, but I knew at that moment that she meant it… then she had to lose 40 pounds so she could donate… which made her more of a miracle for me."
Follow Sheiresa Ngo on Twitter.