B. Simone Accused of Plagiarizing Book; Twitter Has Eye-Popping Receipts
On her hustle from a young age, B. Simone leveraged social media to make a name for herself. She is a cast member on Wild 'N Out sketch comedy show and is still growing her brand.
She works in entertainment, has a beauty business, and published a book. It's her authorship that's being questioned in the latest internet hoopla tied to B. Simone's name and it has some fans shaking their heads.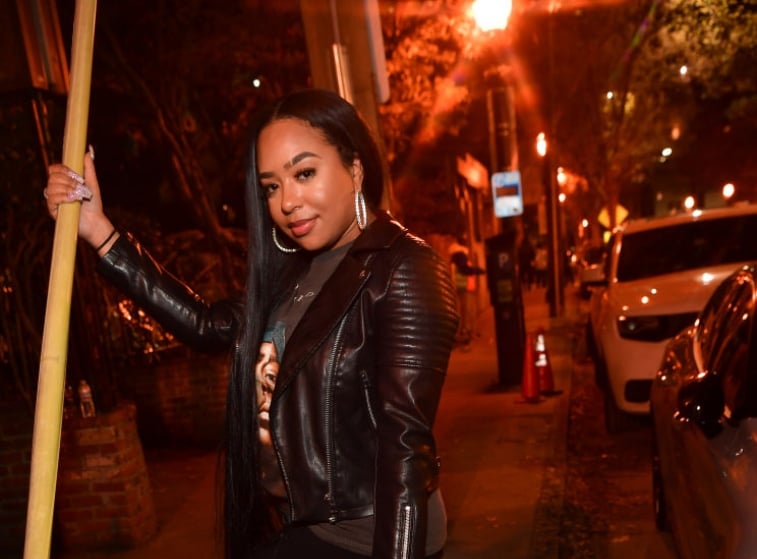 B. Simone has multiple streams of income
The comedienne was profiled in Forbes in May 2020 about her journey to $1 million dollars, and the article noted that B. Simone and her team looked for ways to diversify her income.
Fans have seen her on Wild 'N Out, Girls Cruise, and her YouTube channel, which includes episodes for "Road to Millions" series which chronicled her path to her first million.
In the Forbes interview, Simone described how she created her cosmetics line, her comedy career, music, and her book. At the time, she sold 45,000 copies of Baby Girl: Manifest the Life You Want.
Currently, hard copies are not available for purchase on her beauty website, but a Kindle version is listed on Amazon.
Writers accuse B. Simone of plagiarism
B. Simone is celebrating her financial success and the opening of her co-working space in Atlanta, but a new controversy is brewing.
On Twitter, some writers are accusing B. Simone—whose real name is Braelyn Greenfield—of copying their work. Ell of Boss Girl Bloggers became aware of the issue via email, and she's been sharing examples of which writers' content has allegedly been copied, including her own.
According to this tweet, B. Simone allegedly plagiarized these bloggers: The VisionPreneur, The Morning Buzz, and The Happiness Planner. It looks like entire pages from Baby Girl: Manifest the Life You Want could be replicas of other writers' work.
One of the bloggers, The Happiness Planner, wrote "We just bought their book and found at least 3 pages so far that are exact copies of our printables…even the font. I mean, they could have at least modified them a bit, but no."
The news is still making its way around social media, with Twitter users calling B. Simone out. Some are saying this a "disgrace," or deeming her a "fraud" and thief. Others are in disbelief.
Somewhere online, B. Simone's manager, Mz. Skittlez, replied and said they hired a design company to handle the book. She claims they're wrapped up in a lawsuit with the firm.  
This isn't B. Simone's first controversy
For the past couple weeks, B. Simone's been catching the internet's ire over her words and actions. She faced backlash for comments made following George Floyd's killing, and people wanted to cancel her.
Her tweet about "I'm going to ask myself WWJD not what would an angry black woman do! I am angry but I am also trying to be Godly" went viral and set people off.
After that, there was some minor flak over a different incident where she said she wouldn't date a man who works a 9-to-5 job. If the plagiarism claims are true, this latest uproar may cost her.