B2K Member J-Boog Criticizes Zaya Wade's Sexuality After Her Interview With Michelle Obama
In the world of celebrity kids, 13-year-old Zaya Wade is one of America's favorites. She has the unwavering support of her parents Dwayne Wade and Gabrielle Union in her public transition. She makes it clear that she is proud and confident in who she is and is unapologetic about it. But not everyone is receptive to her.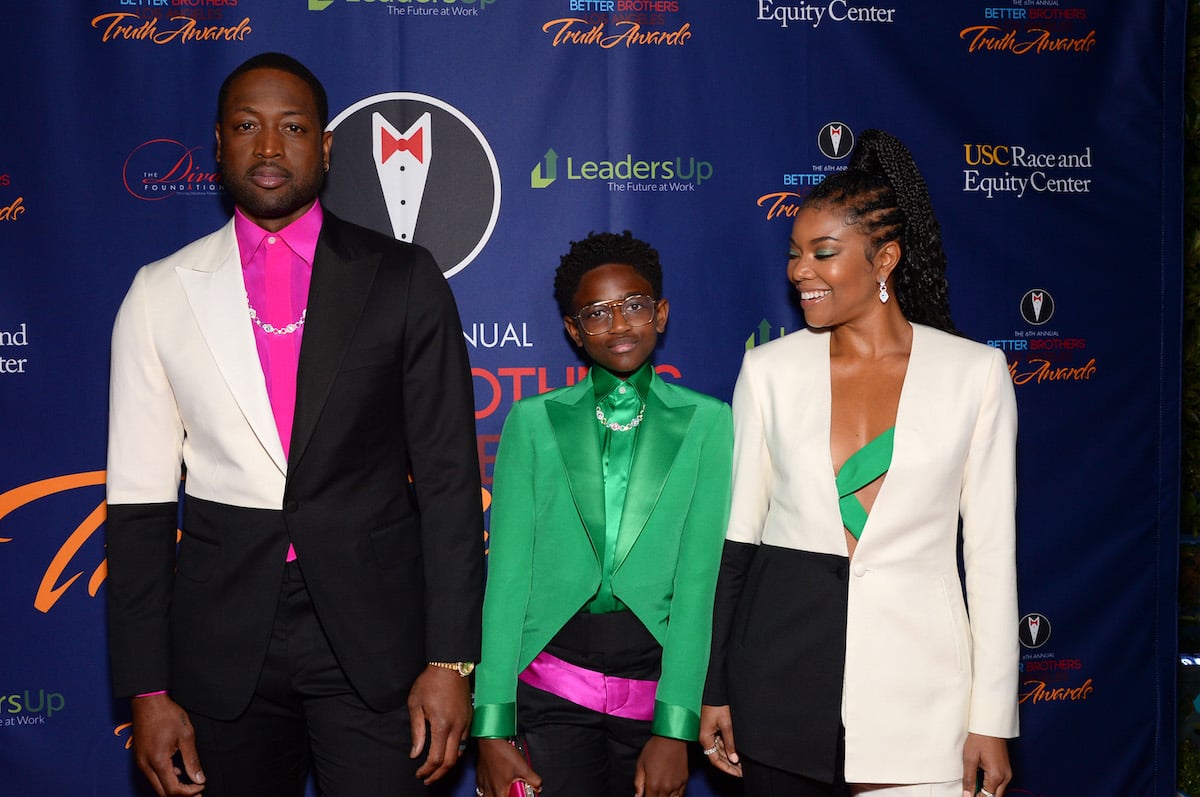 Rapper Boosie has been vocal about his feeling toward Zaya. The latest to give his opinion is singer J-Boog.
J-Boog is a member of B2K and a reality television star
B2K was formed in 1998 under the management of Chris Stokes. The quartet consisted of lead singer Omarion, rapper Lil' Fizz, and support members J-Boog and Raz-B. B2k's acronym represents their solidification ahead of the year 2000, which was also considered the "Y2K" era. The four young men considered themselves "Boys of the New Millennium."
They achieved success quickly. B2K's debut self-titled album spawned several hits, including "Uh-Huh," "Gots Ta Be," and "Why I Love You." Four albums followed: a Christmas album Santa Hooked Me Up, Pandemonium!, the You Got Served film soundtrack, and a greatest hits album.
Related: Why Gabrielle Union Says Stepdaughter Zaya Wade Felt 'Outed' on Social Media
By 2004, the group were on top of its game with the release of their dance film You Got Served and the accompanying soundtrack. They toured extensively and their second album reached platinum status. But infighting and management issues caused their demise.
Omarion embarked on a solo career and the rest were left to figure things out. J-Boog released his own music but nothing compared to his success with the group. J-Boog began appearing on Love & Hip Hop: Hollywood in its fourth season.
The group reunited in 2019 for a U.S. tour but by the end, more infighting caused another split.
J-Boog criticizes Zaya Wade's sexuality amid Wade receiving praise for her interview with Michelle Obama
The former First Lady and Wade had a touching virtual conversation Obama's new children's book. During the chat, Obama praised Wade for confidently standing in her light, telling Wade, "I am just so proud of you, you know being just an amazing role model and embracing your truth."
Wade's famous parents are cheering the 13-year-old on in heartfelt posts on their social media for her historic interview with Obama. But J-Boog is apparently not impressed. He took to Instagram with his own remarks. He first questioned Obama's motives.
"This is not cool. Very demonic," J-Boog wrote in the comments of Hollywood Unlocked's post of the interview. "Using this child for their new agenda."
Related: Mike Tyson Responds to Boosie Badazz's Transphobic Comments About Dwyane Wade's Daughter: 'Why Do You Offend People?'
Boog took things a step further when he took shots at Wade's sexuality. He also gave his overall viewpoints on gender roles and gender expression.
"Take away the man, make the women the new man. And no more reproduction. This child shouldn't be the front runner of the movement. Sad but true. Wake up ppl. This world is close to the end," he continued. "It's like they creating the gateway for the kids that are coming up. Like the power of suggestion and saturation of the new human is scary. Look at the clothes for men, etc, hairstyles. Men looking more like women by the day. And women's attitudes are becoming more manly by the day."
Boog's comments received mixed reviews. Some praised him in agreeance. Others slammed him for being homophobic, transphobic, and ignorant overall. One commented that he's a "sad human being."