'Baby Boy' Star Tyrese Tells Story of How Tupac Was Supposed to Play Jody
Tyrese reflects on 'Baby Boy' and how his role as Jody was meant for Tupac.
John Singleton gave the world a reel of films that are considered cult classics, including Boyz n the Hood, Poetic Justice, and Baby Boy.
19 years ago, he introduced audiences to Jody and Yvette, the dysfunctional young couple who couldn't seem to grow up with or without each other. Who can forget how Taraji P. Henson yelled, "I HATE YOU!" as Yvette or Tyrese's Jody getting put in a chokehold?
Both actors nailed their roles and Tyrese recently told the story about how Tupac Shakur was meant to play Jody in Baby Boy.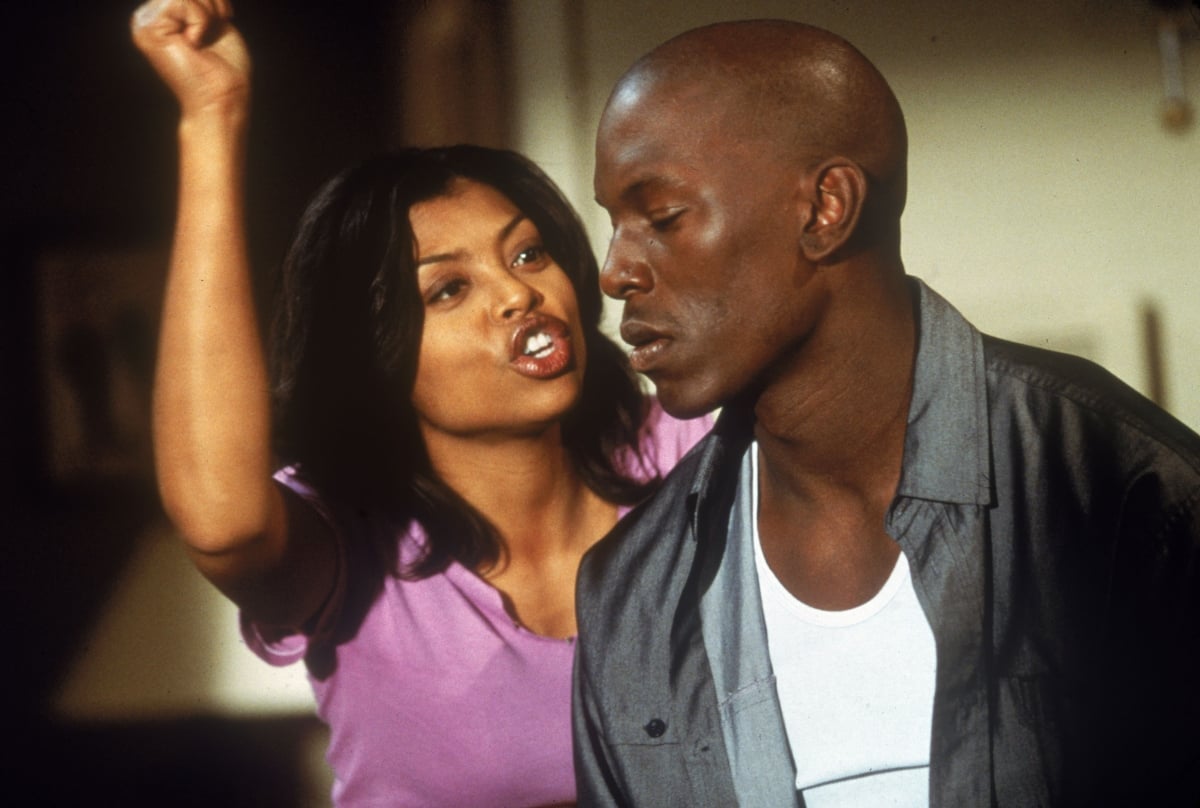 'Baby Boy' featured Tyrese, Taraji P. Henson, Snoop Dogg
In a time where many hip-hop stars were crossing over into the movie space, Singleton put a few of them in roles where fans could see their acting chops. He was known for writing scripts that depicted real-life situations with characters and actors who could convey those conditions, and casting singers and rap artists proved to be a smart move.
By the time Baby Boy came out in 2001, fans already had a chance to see Ice Cube in Boyz n the Hood and Higher Learning, and Janet Jackson and Tupac in Poetic Justice.
Though Tyrese Gibson started out as an R&B singer and gained some fame from his Coca-Cola commercial, Baby Boy marked the beginning of his film career. Henson scored roles in TV and film before landing the role of Yvette, but the part gave her more visibility helped to skyrocket her fame.
Snoop Dogg, Ving Rhames, A.J. Johnson also starred in the movie which is still highly quotable and regarded as a classic. For fans, the possibility of seeing Tupac and Snoop on screen together as adversaries would have been something else.
Tyrese shares that Tupac was supposed to be Jody
Back in August, Tyrese chopped it up with Fat Joe on the rapper's Instagram Live show. While speaking about his work with Singleton, Tyrese mentioned that the late director originally wrote the Jody role for Tupac. Singleton shared the story with Tyrese.
He told the Tyrese that Tupac was in L.A. shooting the video 'To Live and Die in L.A.' off Crenshaw, which happened to be near Singleton's office.
"He walked up to Pac in the middle of the video shoot and said, 'I wrote a movie for you'," said Tyrese to Fat Joe. Tyrese cited how Tupac—like Jody—was raised by a single mom before adding Singleton told Tupac, "I've got the perfect movie to tell your story."
He added that Singleton was so devastated by Tupac's death that he shelved Baby Boy. "And then he ran into me and said, 'You remind me of Pac.' The way we laugh, we're opinionated, we're alpha, we're studied." Tyrese said Singleton changed his mind after meeting him.
The Fast and Furious actor continued and said that initially, he turned the role down multiple times because he wasn't ready. He wanted to pursue his music career but Singleton was persistent.
John Singleton told Tupac he'd get an Oscar
In 2016, Singleton did an interview with the Television Academy Foundation and spoke about Baby Boy and Tupac.
He said they talked at the Crenshaw Mall and he told the late rapper, "I've got the movie that's gonna get you an Oscar nomination. And we were supposed to have a meeting and lunch, and within a week he was gone."
Singleton added that he shelved the project. Years later, he met Tyrese—who was a kid from Watts—and felt like he could tackle the role. The film went on to gross more than $29 million worldwide.