Babyface Gives Fans His Creative Process Of Writing Songs For Toni Braxton
Babyface is known for creating timeless music. One of his musical muses has been Toni Braxton. Together, they've created some of Braxton's signature hits throughout her career, including some of her famous ballads. Babyface recently gave the secrets to his creative process of writing the perfect song for Braxton.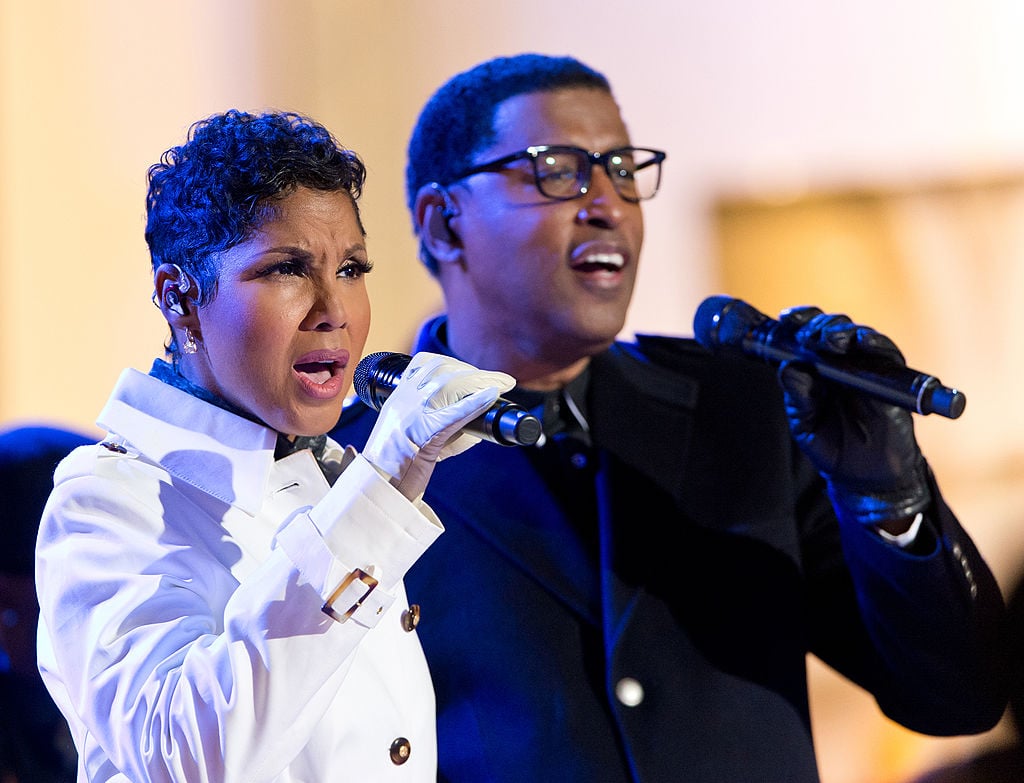 Babyface has written and produced some of the biggest hits of Toni Braxton's career
Braxton has been open about Babyface's impact on her career. He was instrumental in signing her as a solo artist and seeing her solo potential from her singing sisters. She was signed to LaFace Records and Babyface was tasked to write and arrange a good portion of her debut album.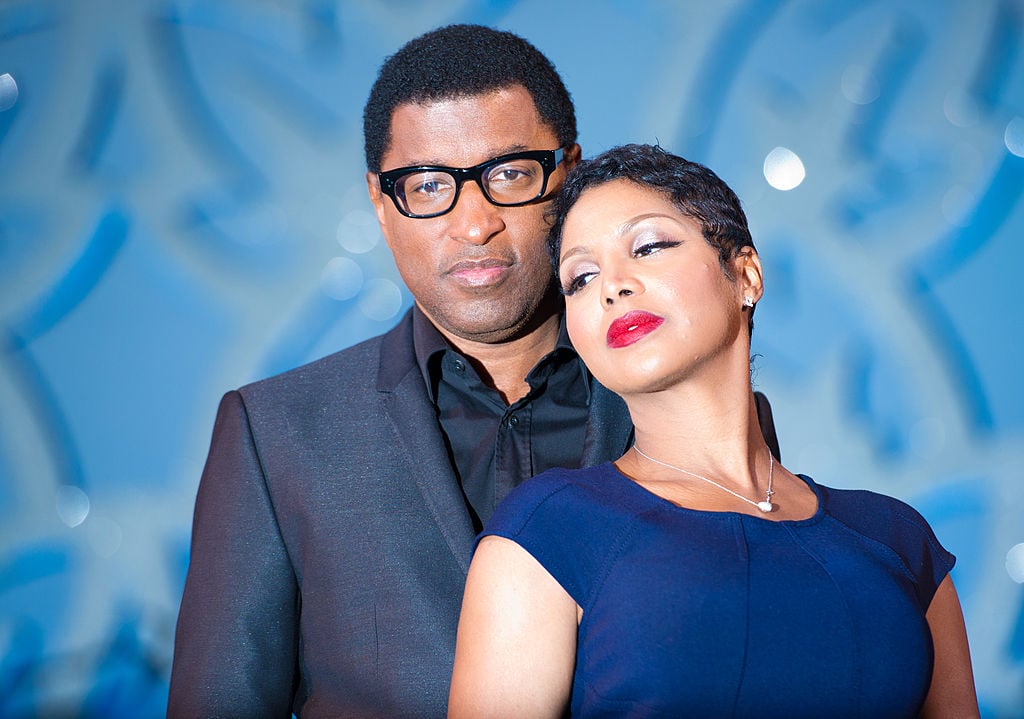 After the success of her first album with hits like "Seven Whole Days" and "You Mean The World To Me," he once again penned Braxton's music for her sophomore album Secrets. The album featured Braxton's biggest ballad "Unbreak My Heart," which was not written by Babyface.
But he did write the lead single from the album, "You're Makin' Me High," which was a deflection from the usual ballads of Braxton and was a sexier uptempo track. He also wrote and was featured on a fan favorite on the album, "How Could An Angel Break My Heart."
Related: Toni Braxton Revealed This Drug Inspired the Lyrics Behind Her Hit Single "You're Makin' Me High"
Babyface also helped to construct Braxton's overall image as a sophisticated singer. Braxton was often donned in gowns and elegant jewelry. As her career progressed, he was supportive of Braxton wanting to take more risks with her image and sound.
Braxton credits Babyface as being one who helped her to reconsider returning from the music industry. She bounced back with their first collaborative album, Love, Marriage & Divorce, which earned Braxton her seventh Grammy.
"He understood what I was going through. I had my illness," she told The Baltimore Sun in 2013. "He said, 'Your story isn't always going to be smiley faces, Toni. You have to get up and do it, even when you don't want to sometimes.'"
They also performed together during a Broadway run of the jazz-inspired production After Midnight, which was critically acclaimed.
Babyface shares the secrets to writing the perfect song for Toni Braxton
Like other celebrities, Babyface has been sharing secrets to his musical success on Instagram with fans and he recently took the time to give fans an inside look into what goes into writing a song for Braxton.
On the heels of the 25 anniversary of the Waiting to Exhale soundtrack with featured Braxton's "Let It Flow" penned by Babyface, the super-producer reflected on his inspiration for creating the perfect Braxton tune.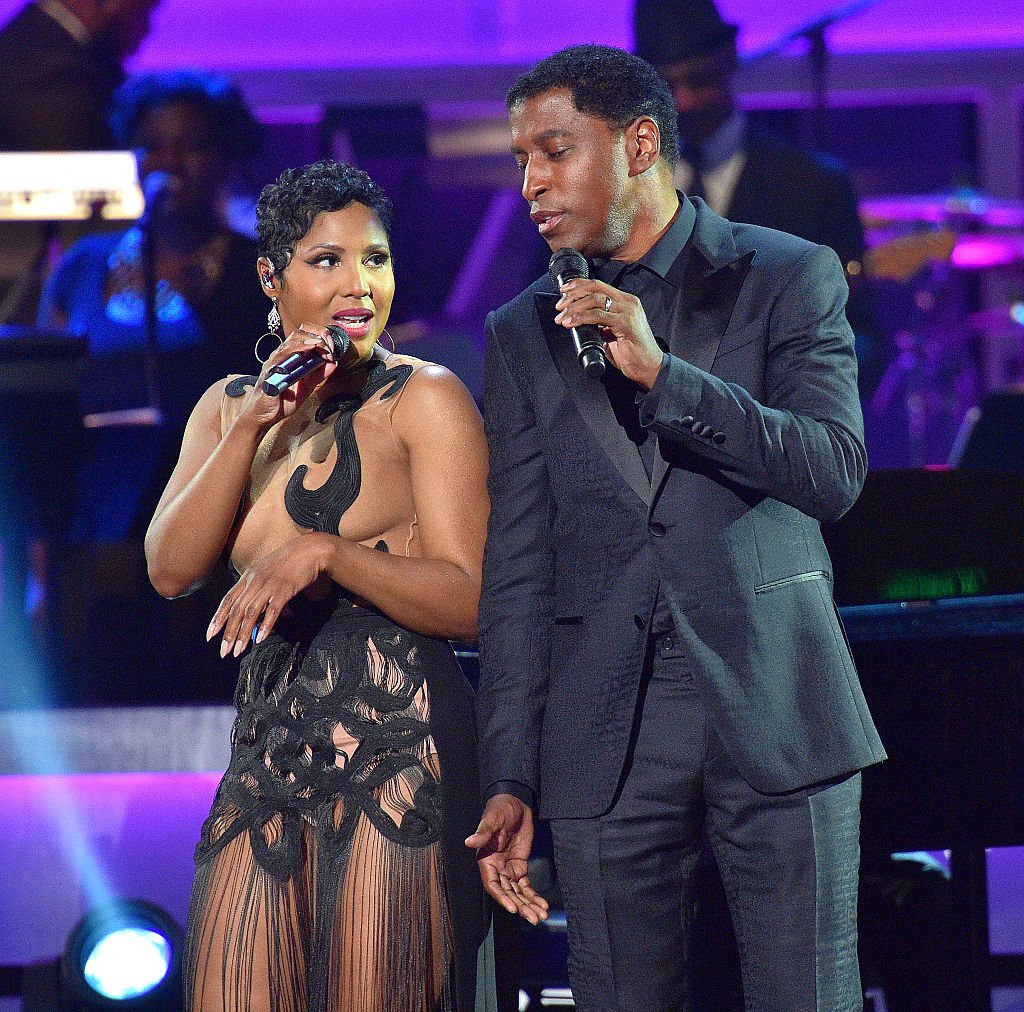 He shared that he likes to set the right atmosphere when gearing up to write a song for Braxton, starting with drinking bottled water. He explained that leaving a little of the water in his mouth helps to impersonate Braxton's deep and sultry voice, which he says is key to writing a song for her. For Babyface, singing as if he were Braxton allows him to visualize her on the track.
He explained the song has to be emotional in tone and meaning in order for Braxton to connect to it.
"Sing with lots of emotions. I don't know like – say like somebody just stole your brand new puppy or something," he said.
His process has definitely worked all of this time.