Babyface Reveals That Michael Jackson Tried to Date Halle Berry and Fans Are Stunned
Did you watch Babyface's Instagram Live battle against Teddy Riley on April 20? If not, you not only missed out on hearing a bunch of classics, but also a lot of special stories from the superproducers in regards to their industry experiences.
After Riley played SWV's "Right Here (Human Nature Remix)," which features vocals from Michael Jackson, Babyface spoke about his relationship with the late singer and how Jackson once came to him and asked if Babyface could set him up with Halle Berry. The revelation sent shockwaves around the Internet and prompted many stunned tweets.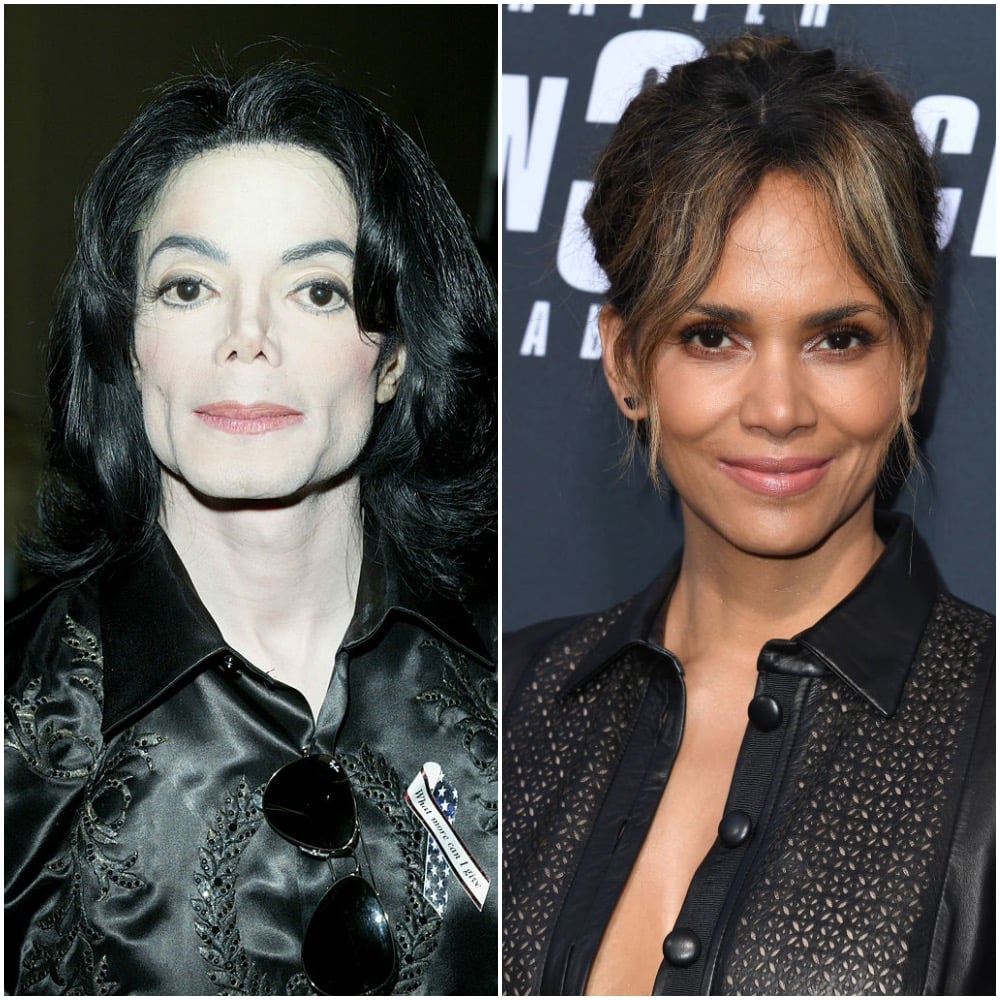 Babyface's story about Michael Jackson and Halle Berry
During the song, Babyface was reminded of the apparent time when Jackson hit him up for help in getting in touch with the Boomerang actress.
"Speaking of MJ, it reminds me of a story, true story, fun fact," he said after the song went off. "One time, Michael called me and said, 'Babyface … do you know who Halle Berry is?' I said, 'Yeah, I know Halle Berry.' He said, 'Could you do me a favor? I want you to call her because I want to take her out on a date.' I said, 'What?' and he said, 'Call her, I want to take her out on a date.' So I said, 'Let me reach out.'"
Since he didn't have Berry's number, he contacted her agent and relayed Jackson's message.
"I called and gave the message and the manager's like, 'What?' and I said, 'Yeah, he wants to take her out on a date.' And then, I was waiting to hear back from Halle and I can't tell you exactly what Halle said, but I imagine it probably would have been something like this…" Babyface then played a clip from Boomerang where Berry's character asks, "You know, what do you know about love? What do you possibly think you know about love?"
Fan reactions to Babyface's comments about Michael Jackson and Halle Berry
After telling the story, fans took to social media and shared their reactions — which ranged from joy to shock.
"michael jackson wanted to take halle berry out? king sh*t," read one tweet.
Echoing that, another fan said: "Michael Jackson wanted Halle Berry too?! lmao wow."
"One of the best things about Teddy Riley vs Babyface is finding out Michael Jackson tried to date Halle Berry," read another tweet.
A fourth fan agreed, writing in part: "that was a cute fact."
Who did Michael Jackson and Halle Berry date?
Before his untimely death in 2009, Jackson was linked to several stars, including Stephanie Mills, Lisa Marie Presley, and Brooke Shields. He shared three children with commoner Debbie Rowe: Prince, Paris, and Blanket.
Berry, on the other hand, has dated Eric Benét, Shemar Moore, and model Gabriel Aubry, among others. She has three children and is now single. Recently, Berry told screenwriter Lena Waithe in a chat on Instagram Live that she enjoys singledom so much that she "might stay like this." But who knows.
Read more: The Interesting Connection Between Halle Berry and Sarah Palin