Babyface Will Give 'Waiting To Exhale' Fans a Special Mother's Day Treat
One of Babyface's greatest contributions to music is the legendary 'Waiting To Exhale' soundtrack. Babyface is giving fans a treat for Mother's Day by breaking down the making of the soundtrack after fans's requests.
Kenneth "Babyface" Edmonds has been a hot topic in recent weeks thanks to his Instagram live music battle with Teddy Riley. After the powerhouse writers and producers' first attempt failed due to technical difficulties, they reschedule and delivered a memorable set for over four million viewers with fans and his industry friends labeling Babyface as the winner.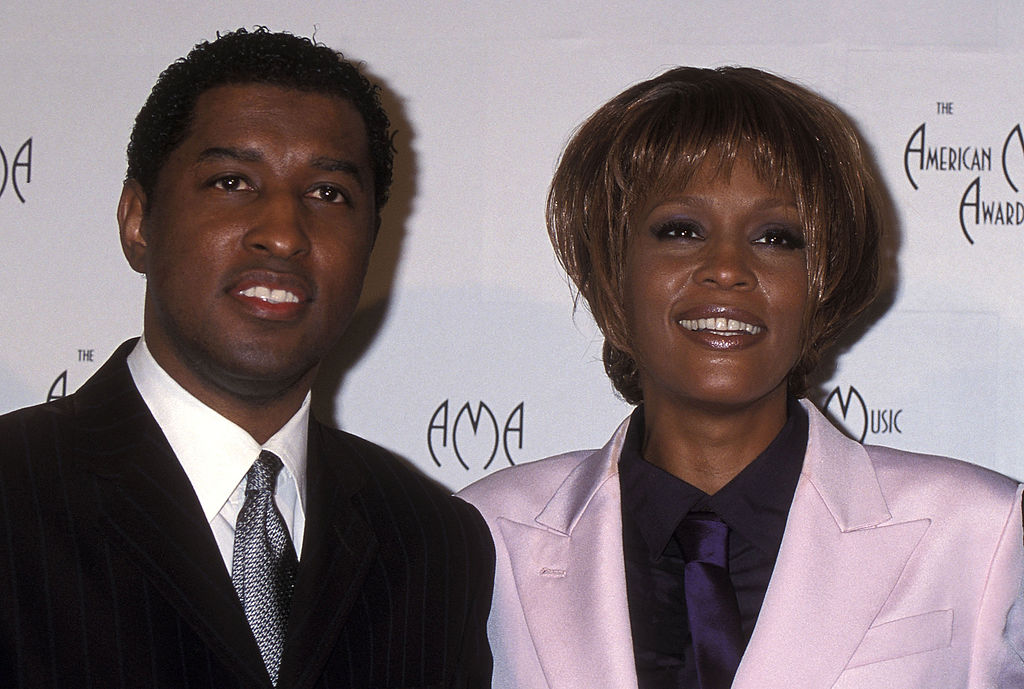 Music lovers were treated to Babyface classics throughout the multi-hour battle and are yearning for more. In fact, Babyface explained during a recent interview that he's returning to the gram to deliver a special breakdown of his beloved Waiting to Exhale soundtrack thanks to viewers' requests.
Babyface to do a breakdown of 'Waiting to Exhale' soundtrack on Mother's Day
During his set, Babyface says he received an outpour of request and response to play songs, or tell stories about the recording of the Waiting To Exhale soundtrack. 
"There were so many people on Instagram Live that wanted to hear music from the Waiting to Exhale [sound track]," he told the hosts of The View. Clips from the battle show fans reactions to certain songs, with many having happy and emotional reactions to anything he played by Whitney Houston, who led the Waiting To Exhale soundtrack.
As a result, Babyface has come up with a special way to honor the legacy of the soundtrack and make fans' dreams come true and he's doing so for women on Mother's Day.
"So I thought this would be great, Mother's Day, to play the Waiting to Exhale album, tell stories, tell how it all happened and talk about the artists. Because that was half the fun of it all in doing the Instagram Live was being able to tell stories and tell things people were so interested in. So I thought it would be fun to do as well," he explained.
'Waiting To Exhale' soundtrack's impact
The Waiting To Exhale soundtrack featured 16 songs from all-female artists, a choice that Babyface later explained was Houston's who worked with him as a lead on the project, as she was a star in the film. Having a soundtrack with all-women as an intentional decision had not been done before and set the soundtrack apart, coinciding with the theme of girl power throughout the film. 
Babyface accepted Houston's suggestion and it paid off. The soundtrack was released in Nov. 1995 and topped the Billboard 200 for five weeks, eventually selling over 7 million copies within one year, making it one of the best-selling soundtracks of all time. It was an award show success as well, earning multiples at the American Music Awards, the Soul Train Awards, and even earned 11 Grammy nominations, including a nomination for Album of the Year.
Attendees at the 1996 Grammys were treated to a special medley performance of songs from the soundtrack with some of the artists.
The soundtrack was filled with legends and newcomers, including Aretha Franklin, Patti LaBelle, Chaka Khan, Whitney Houston, Mary J. Blige, Toni Braxton, Faith Evans, and Brandy. Babyface wrote and produced all of its original tracks.