'Babylon': Margot Robbie, Brad Pitt Reunite for New Drama After 'Once Upon a Time in Hollywood'
Stars of Quentin Tarantino's Once Upon a Time…in Hollywood Brad Pitt and Margot Robbie reunited for another movie. Pitt played the fictional stunt worker Cliff Booth and Robbie portrayed the late Hollywood actor Sharon Tate. However, the film's star-studded cast doesn't end with these two.
Robbie and Pitt are the leads of another Hollywood-based flick, except this one is a period drama. The movie will embody a stark difference in plot and tone from Tarantino's 2019 project.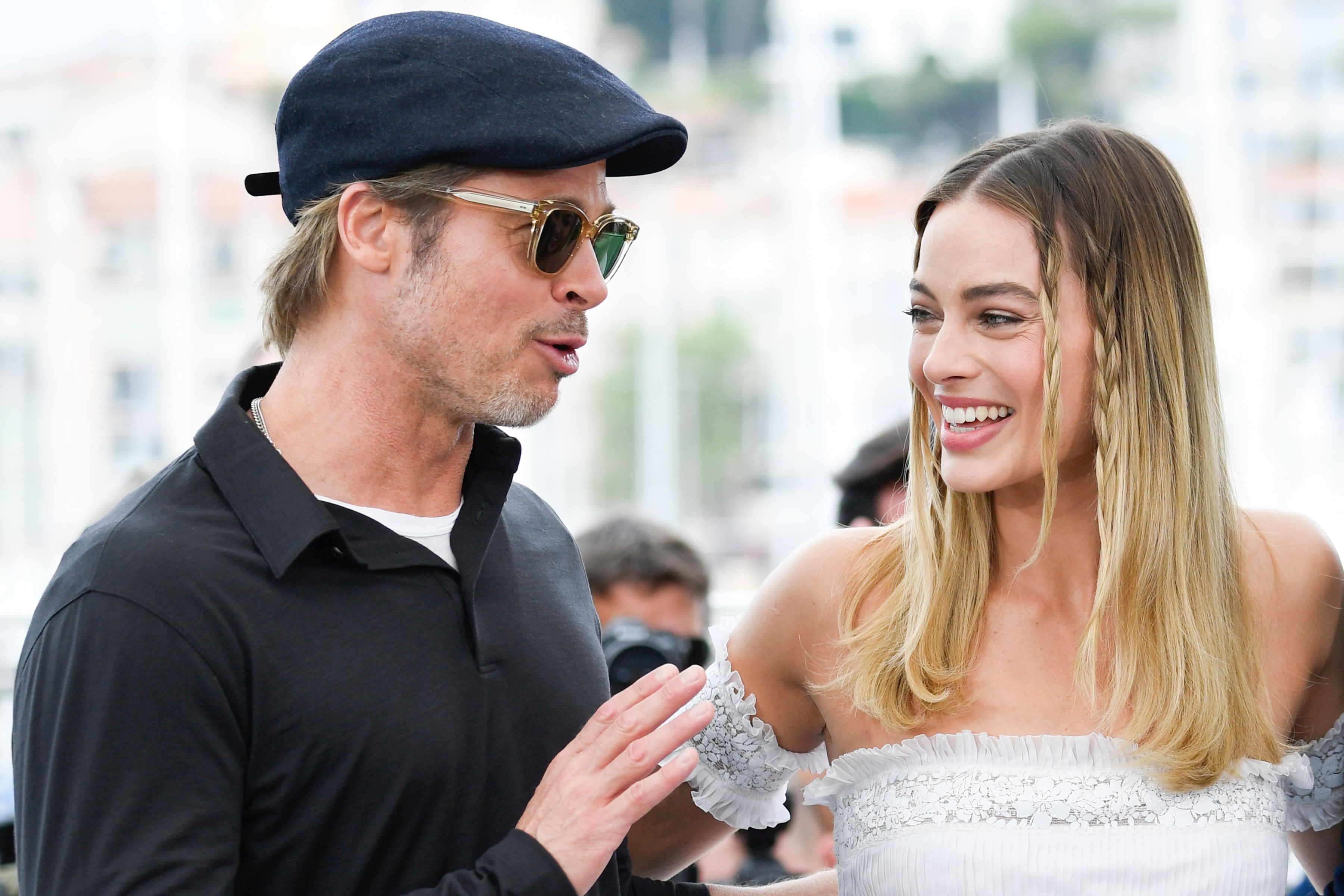 Brad Pitt and Margot Robbie admitted they never saw this particular movie
In an interview with MTV News, Robbie, Pitt, and Leonardo Dicaprio discussed Once Upon a Time…in Hollywood.
Robbie revealed that she experienced a similar moment to her character in reality; the actor saw a photo of herself from the Pan Am series in Times Square, New York City, and asked someone to take a photo of her. The person did not realize who Robbie was at that moment. The experience mirrored what happens in Tarantino's film to Robbie's Sharon Tate. Tate wants to watch her film The Wrecking Crew at a local theater, but the employee does not recognize her.
Later, Pitt and Robbie confessed that they hadn't watched Gone With the Wind to Dicaprio's astonishment.
Pitt doesn't feel the need to watch older Hollywood movies. "I figured I've gone this long; why start now? I'm going all the way."
Robbie agreed with her co-star, admitting she also has not watched any Star Wars movie. "I kind of don't want to watch it now just because it infuriates people so much," Robbie joked. "Like, 'How? How have you never watched any, any Star Wars?' and I just kinda wanna see how long I can make it."
What is Pitt and Robbie's new Hollywood movie?
According to Entertainment Tonight, the film Babylon takes place in 1920s Golden Age Hollywood. A full plot synopsis has not been revealed. But rumors suggest the story occurs during the transition from the silent era to sound films.
Filming was scheduled to take place in California in 2020. As a result of pandemic conflicts, production was delayed and began in July 2021 around the Santa Clarita Valley. The movie will be released in either late 2022 or early 2023.
Pitt and Robbie hold the lead roles. Robbie will portray the real-life 1920s silent era actor, Clara Bow. Pitt's character information is unknown. Before Robbie, Emma Stone was the original choice for Bow. Due to scheduling conflicts, Stone left the project and Robbie was given the role.
Damien Chazelle directs Babylon.
Who else is in Pitt and Robbie's new Hollywood period drama?
Aside from Robbie and Pitt, other well-known faces are also in the upcoming period drama. Tobey Maguire is a part of the movie. Like the lead roles, Maguire's character details have not been uncovered.
This is the Spider-Man actor's return to movies since he starred in Pawn Sacrifice in 2014.
Li Jun Li, recognized for her role in ABC's Quantico series and the Netlflix series Wu Assassins, will portray the real-life Hollywood actor Anna May Wong.
The rest of the cast includes Olivia Wilde, known for her roles in House and The Lazarus Effect, Phoebe Tonkin, known for her roles in H20: Just Add Water and The Secret Circle, and Chloe Fineman, recognized as a Saturday Night Live cast member.