'The Bachelor': Is Barbara Talking About Madison Prewett, Hannah Ann Sluss, or Hannah Brown? Peter Weber Reacts to Season Finale Fan Theories
The dramatic conclusion of The Bachelor Season 24 is coming to an end on March 9 and 10. But viewers aren't exactly dying to know who wins Peter Weber's heart — Hannah Ann Sluss and Madison Prewett. Ever since the premiere in January, Bachelor Nation fans have been searching for the answer to one question — who is Weber's mom, Barbara, talking about?
In numerous promos for The Bachelor finale, Barbara has been crying over a contestant, pleading her son to "bring her home." Of course, the fandom has been at work for weeks, theorizing who the Weber matriarch is vouching for. And at this point, many can't determine whether Barbara is talking about Madison, Hannah Ann, or Hannah Brown from The Bachelorette. Recently, Weber shared his thoughts on a few season finale theories. And quite frankly, we're still as confused as ever.
'The Bachelor' finale promos tease Peter Weber's mom, Barbara, crying over a contestant
Before limo night began on The Bachelor Season 24 premiere, ABC briefly previewed what happens in the finale. There's a clip of host Chris Harrison telling Weber some shocking news. Later, Barbara delivers her tearful pleas, confirming the ending will be the most dramatic yet.
"Don't let her go, don't let her go," Barbara says. "Bring her home to us."
Then for the next 10 weeks, The Bachelor continued to play the clip of Barbara at the end of every promo. For the most part, the editors added in the same lines. But in the preview for week 8 — aka Hometowns — something changed.
"It's what love stories are made out of," Barbara says. "And God has placed her there for you. Bring her home, bring her home to us."
'The Bachelor' fans think Barbara is crying over Hannah Brown or Madison Prewett
For now, who Barbara is talking about on The Bachelor is fair game. Madison and Hannah Ann are obviously top contenders, considering their final two status. Even so, other Bachelor Nation fans are holding out hope to see Brown's return. The couple had an emotional reunion in the premiere and some viewers still saw a spark between them as they parted ways.
At the same time, many fans find it difficult to believe Barbara would be crying over someone she hasn't met before. As you may remember, Weber's mom met Brown during The Bachelorette. Then she was introduced to Madison in the premiere of The Bachelor.
Meanwhile, the finale will be the first time Barbara meets Hannah Ann. And to top it off, in the finale promo from March 2, it appears Hannah Ann and Barbara have a confrontation.
"I have to tell you, I'm a little bit concerned," Barbara says. "It's important to never change him and him never to change you." So with what we're given up to this point, it seems unlikely Barbara would get emotional over the Hannah Ann.
Peter Weber reacts to 'The Bachelor' fan theories on who Barbara is talking about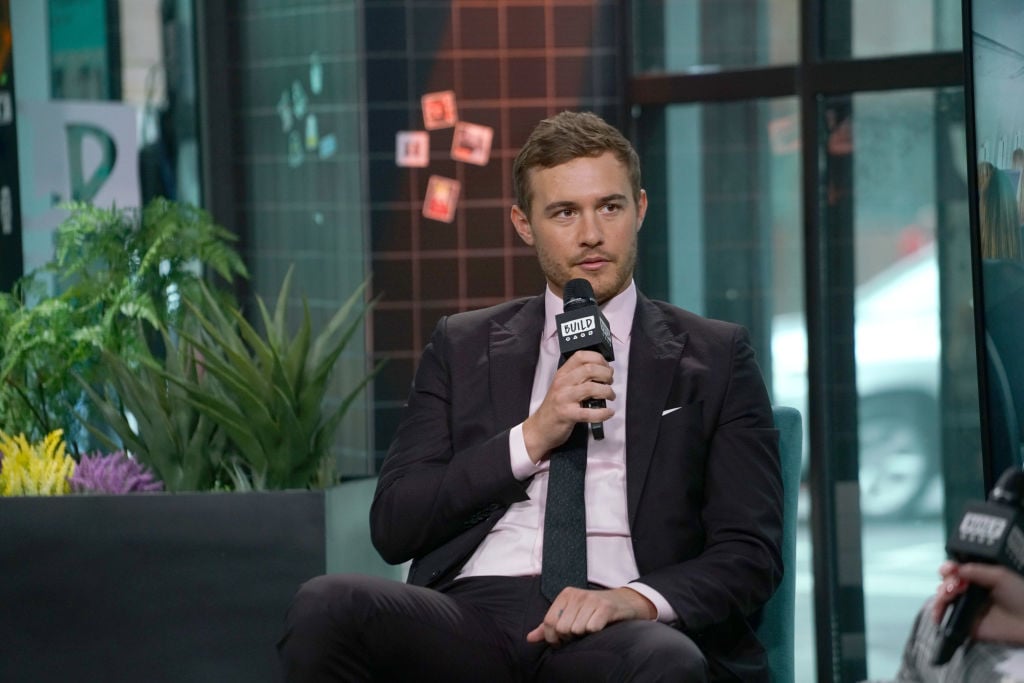 Weber recently opened up about the theories surrounding his mom's pleas in The Bachelor finale. When speaking with Glamour in March, the publication made their case for Madison and Brown, noting Barbara already knows both women.
"I think that's a very fair theory," Weber responded. "My mom is very emotional, and she can't hide her emotion at all. She definitely has opinions that she feels like she has to get across to me. I know it only comes from a place of love. She's my biggest fan."
Nevertheless, it appears Weber already debunked the theory about choosing Brown above his final two women. In an interview with Access in February, the publication listed out a few fan theories about the finale, including the idea that Weber ends up with the former bachelorette. But he hinted it doesn't actually happen.
"It's hilarious. People are really good at speculating. I will say I haven't heard the actual ending from anyone," Weber said.
Now is it possible Weber's final pick and who Barbara is talking about are two different people? Maybe. But no matter what happens, The Bachelor Season 24 finale will be one wild ride. And according to Harrison, no one knows how it'll end, not even Weber.
That said, the 28-year-old bachelor isn't worried about the After the Final Rose special on March 10. In the above interview with Glamour, Weber revealed there is a reason why he isn't necessarily "terrified" of the live finale.
"I can honestly say where I'm at right now, I am very happy," he said. "I say it over and over, but I followed my heart the entire time. A lot of people, I think, will be surprised. There's a lot of unexpected stuff that happens up until the very last second, that's for sure. I think that's why it's not been able to be spoiled. Soon everyone will know."
The Bachelor Season 24 finale airs March 9 and 10 at 8 p.m. EST on ABC.
Read more: 'The Bachelor': Peter Weber Reveals Why Madison Prewett's Concerns Did Not Stop Him From Sleeping With Other Women