'The Bachelor': Do Barbara Weber and Hannah Ann Sluss Still Talk? Peter Weber's Mom Has 'Reached Out'
Do Hannah Ann Sluss and Peter Weber's mom, Barbara, still talk after 'The Bachelor' finale and breakup on the ABC reality series?
[Spoiler alert: The Bachelor Season 24.] Not going to lie, we're still reeling from The Bachelor Season 24 finale. On March 9 and 10, Peter Weber's mom, Barbara Weber, stole the show when she went off on Madison Prewett while simultaneously rooting for the bachelor's ex-fiancée, Hannah Ann Sluss. So you can only imagine how uncomfortable the situation was for everyone involved — and audiences watching from home. But considering the Weber matriarch's reaction toward the model during The Bachelor finale, do Barbara and Hannah Ann still talk? The 23-year-old recently opened up about her current relationship with Peter's mom.
How does Peter Weber's mom, Barbara, feel about Hannah Ann Sluss and Madison Prewett?
During The Bachelor finale episode on March 9, both Madison and Hannah Ann met up with Peter's family. Hannah Ann went first and the Webers fell in love with her. Meanwhile, they believed Madison displayed red flags. 
At the end of the episode, Barbara shared her concerns with her son, noting Madison may not be there for him. Then Barbara vouched for Hannah Ann, even calling her an "angel on earth." But ultimately, Peter's mom saw more in Hannah Ann because Barbara could see how "madly in love" the model was with Peter.
By the time After the Final Rose rolled around on March 10, Peter broke off an engagement with Hannah Ann and went after Madison. When speaking with Chris Harrison, Peter and Madison hinted they would try to heal and work on moving forward with their relationship. That said, Barbara wasn't on board. 
Throughout the night, Barbara clapped when Hannah Ann told off Peter during their breakup. She then rolled her eyes when Madison came back on-screen. But then Harrison gave the Webers a chance to speak, and Barbara explained why she was so pro-Hannah Ann and against Madison.
"I have to tell you, completely two different people," Barbara said of meeting Madison and Hannah Ann. "One was willing to compromise and the other one was not. To me, you need both to compromise and only one is compromising."
She continued: "Earlier Peter said, 'I gave my heart to two people.' At that place, one only gave his heart to him and that was Hannah Ann. So of course, my love went to Hannah Ann. Because anyone who loves your child — your son, your daughter — you love them dearly."
Hannah Ann Sluss explains her relationship with Barbara Weber after her breakup with Peter Weber on 'The Bachelor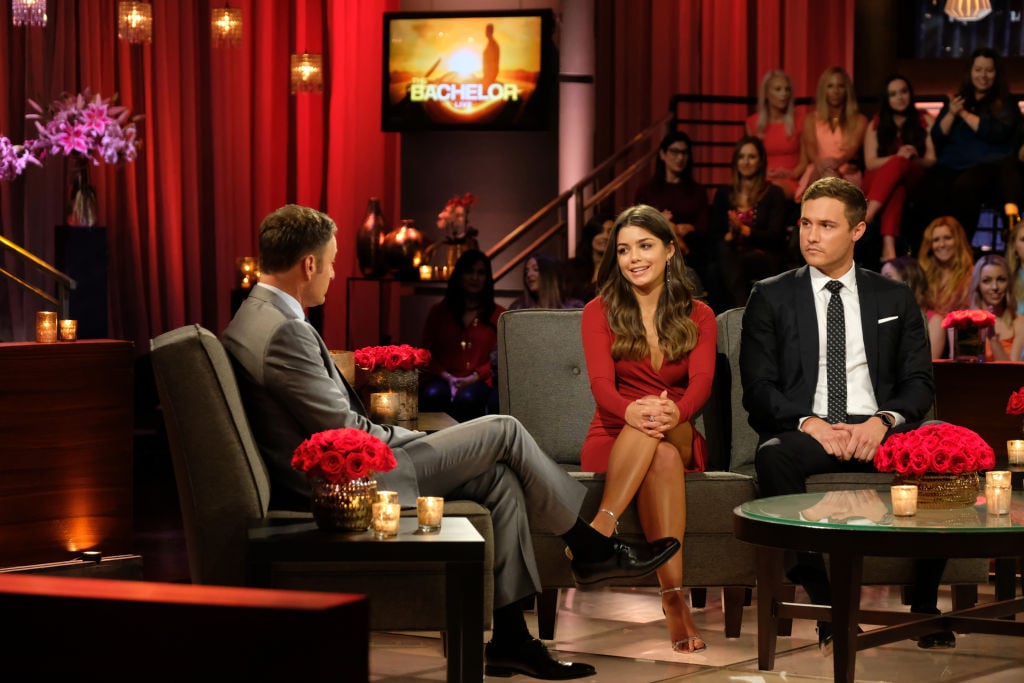 Following The Bachelor finale on March 10, Hannah Ann spoke with Rachel Lindsay and Becca Kufrin on the Bachelor Happy Hour podcast, where Peter's contestant spilled all the tea from the season. Then in the midst of their conversation, Hannah Ann touched on her relationship with Barbara after her breakup with Peter. 
"After our break up she definitely reached out a couple of times," Hannah Ann said. "I love Barb … I could break down crying just thinking about her right now because I miss her so much."
But even so, Hannah Ann explained she needs a clean break from Peter, which also means keeping a distance from Barbara. Hannah Ann said:
I knew that forgiveness is the only way forward and I needed to work on — leading up to this day — to forgive Peter and to move forward. And doing that is, you know, isolating myself from anyone close to him. I can't continue to talk to Barb every day if I'm trying to move forward from Pete. That's been also a heartbreak — not being able to be a part of Barb and her life.
Hannah Ann Sluss reveals why Barbara Weber liked her on 'The Bachelor'
Still speaking with Lindsay and Kufrin on Bachelor Happy Hour, Hannah Ann revealed why she got along with Barbara so well on the show. And in the end, it comes to their shared love for Peter. 
"You know, Barb, she's a really special person and she's just looking out for her son," Hannah Ann said. "She just wants someone to love her son and to root for his own happiness."
She later added: "This is coming from an ex-fiancee of Peter's. But Peter deserves the world and someone who will love him with their whole heart and be there for the right reasons. That's where me and Barb connected."
Then when Kufrin and Lindsay asked whether Hannah Ann believes Peter's person is Madison, she was only able to speak about her own experience. Hannah Ann said:
I don't know her heart. I never really knew if she really loved him or not. She walked away from him. But for me, I loved Peter and I was never going to leave his side, even through the worst. And I think that's what Barb saw in me and I think that's what any mother wants for her son — someone that's going unconditionally love 'em.
Although Hannah Ann and Barbara may not retain their relationship after The Bachelor, it's clear both parties found their common ground in Peter. But regardless, after everything that happened during the finale, we hope everyone involved is able to move forward.
Read more: 'The Bachelor': Madison Prewett and Peter Weber Announce Breakup on Instagram