'The Bachelor': Ben Higgins Weighs In on Becca Kufrin and Garrett Yrigoyen's Relationship
The Bachelor star Ben Higgins has something to say about Becca Kufrin and Garrett Yrigoyen's relationship after the former bachelorette's fiancé made the call to support law enforcement amid the protests against police brutality and systemic racism. 
Higgins got to know Kufrin and Yrigoyen during The Bachelor Live on Stage tour earlier this year. And although he understands Kufrin's feeling for Yrigoyen, Higgins suggested it would be best for the couple to break up if they're unable to come to an agreement.
What happened to Becca Kufrin and Garrett Yrigoyen?
RELATED: Rachel Lindsay Speaks Up About 'The Bachelor' Franchise's Lack of Diversity
On June 4, Yrigoyen posted a black square with a thin blue line on Instagram. He then wrote up a lengthy caption explaining his support for law enforcement during the protests following George Floyd's death. 
"With so many friends and family in law enforcement I couldn't sit back and not support them and the hundreds of thousands of men and women of all races that represent this Thin Blue Line as well," Yrigoyen wrote. 
After the post, Kufrin opened up her final rose pick during an episode of the Bachelor Happy Hour podcast alongside co-host Rachel Lindsay. Kufrin admitted she did not align with Yrigoyen's post and called it "tone-deaf." However, she continuously claimed her partner didn't do it maliciously, which Lindsay noted was part of the underlying problem.
In the next episode of Bachelor Happy Hour, Kufrin apologized to Lindsay and recognized her own white privilege. Kufrin also hinted her relationship with Yrigoyen was uncertain. But they're trying to work things out in private. She said:
For those who are curious about my relationship with Garrett at this point, all I can say right now is that I don't know. I can't give anything more than that. It's something that we are trying to work through and discuss and do work on at home at this time. That's where the work will remain and that's really the best I can give you at this point.
Ben Higgins discusses Becca Kufrin and Garrett Yrigoyen's relationship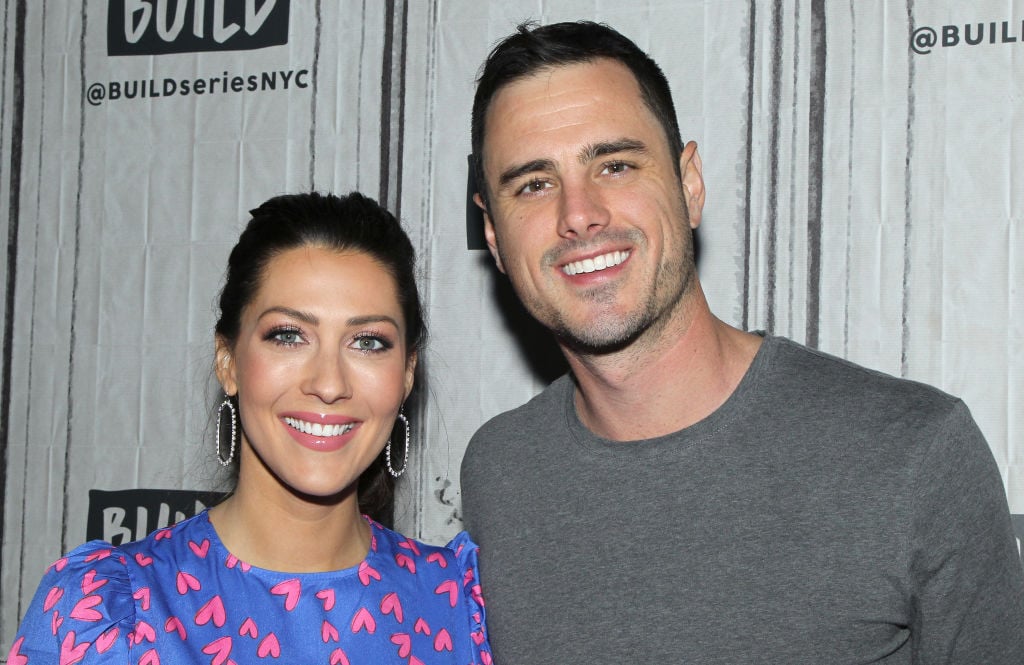 RELATED: 'The Bachelor' Star Ben Higgins Shuts Down 'All Lives Matter' Supporters on Instagram
On June 22, Higgins shared his thoughts about Kufrin and Yrigoyen's relationship during an interview with Us Weekly. The 31-year-old stated it was "tough." Higgins also revealed he has spoken to Kufrin about her situation since she expressed her uncertainties. 
"It hurts because I know how good they can be. And I know how hard this situation is for them," Higgins said. "I have talked to Becca about that."
He added, "Any time relationships end, it's tough. But I also know that you need to be with somebody that, morally, you agree with. I don't really know what Garrett is standing on these days. I haven't heard him really respond with 'Hey, this is what I meant or this is how I feel.'"
Then Higgins said he's seen how much Kufrin and Yrigoyen love each other. But even so, the former bachelor noted they need to sort things out before moving forward.
"I know this is a unique scenario that is probably raising some really good and healthy and deep conversations for them, things I would hope they would figure out before they would get married," he said. "And if they disagree, then it is best that they separate."
Check out Showbiz Cheat Sheet on Facebook!