'The Bachelor': Rachael Kirkconnell Isn't the Only 1 Hiding a Racist Past, 2 More Alums Have Been Outed
'The Bachelor' has a lot more work to do when it comes to combatting racism. Two more Bachelor Nation members' racist photos have been outed.
Things have really been shaken up over the past week in the world of The Bachelor. When Matt James' season first began, pictures of contestant Rachael Kirkconnell at an antebellum party started circulating, causing her to receive lots of backlash from fans. But Kirkconnell isn't the only one in the Bachelor franchise with a racist past, in fact, she's far from it. Former Bachelor Ben Higgins' fiancée Jess Clarke and Hannah Brown's racist pictures have started to emerge as well.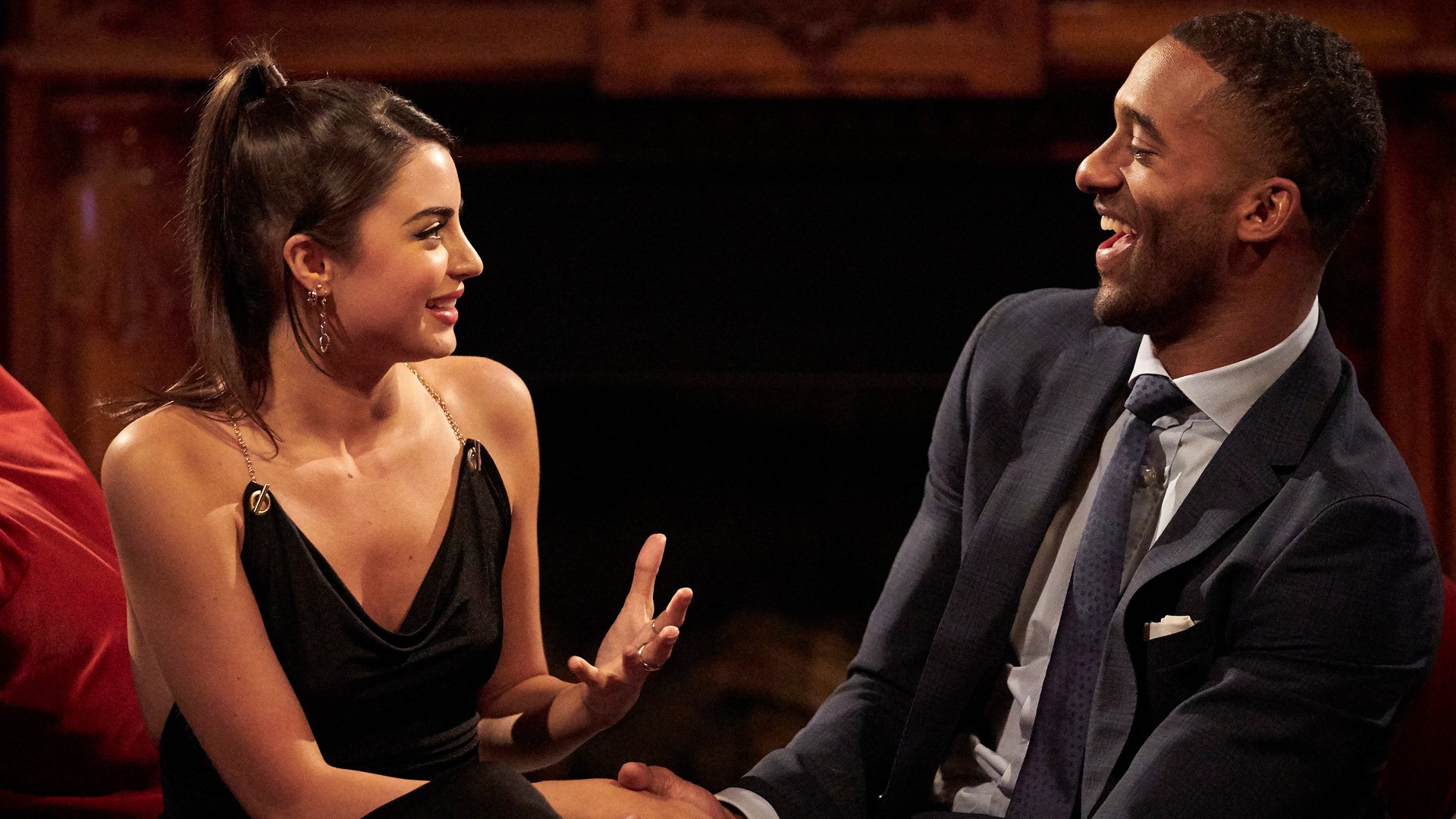 Rachael Kirkconnell's college photo
Kirkconnell's photo in question took place at a sorrority plantation themed party while she was in college in 2018. After weeks of silence, Kirkconnell finally responded to the allegations last week.
"While there have been rumors circulating, there have also been truths that have come to light that I need to address. I hear you, and I'm here to say I was wrong," she wrote on Instagram. "At one point, I didn't recognize how offensive and racist my actions were, but that doesn't excuse them. My age or when it happened does not excuse anything. They are not acceptable or okay in any sense. I was ignorant, but my ignorance was racist."
She continued, saying that she would work to earn fans' forgiveness.
"Racial progress and unity are impossible without (white) accountability, and I deserve to be held accountable for my actions," she continued. "I will never grow unless I recognize what I have done is wrong. I don't think one apology means that I deserve your forgiveness, but rather I hope I can earn your forgiveness through my future actions."
When people were not satisfied with Kirkconnell's apology, she issued another statement.
"My statement and apology is for the people of color that I have offended, if you do not identify as BIPOC then it is not your apology to accept or not. please be respectful to those who have been affected," she wrote on her Instagram Story on Feb. 11.
Ben Higgins' fiancée and Hannah Brown racist pictures
There has been a long history of racism and insensitive decisions in the Bachelor franchise. Higgins is arguably one of the most beloved Bachelors in the show's history. While he didn't find love on the show, he is currently engaged to Clarke. Recently, a picture of her from a similar party, dressed in antebellum themed attire began to circulate on Twitter. The photo was posted to Instagram in 2017.
Former Bachelorette Brown, also had a similar picture that she posted herself from her "Tuscaloosa Belles presentation." You can view the photos here.
Sadly, this isn't even Brown's first time in trouble for racist actions. Last year, she landed herself in hot water for saying the N-word while singing a song. She apologized for the incident on her Instagram Stories.
"I owe you all a major apology," she wrote. "There is no excuse and I will not justify what I said. I have read your messages and seen the hurt I have caused. I own it all. I am terribly sorry and know that whether in public or private, this language is unacceptable. I promise to do better."