'The Bachelor': Ben Higgins Revealed How He Feels About Having a Family
'The Bachelor' Ben Higgins will have to relive his season of the show on June 22, 2020. In preparation, we are digging up everything we know about him — including whether he wants kids or not.
The Bachelor: The Greatest Seasons — Ever! is airing The Bachelor Ben Higgins season on June 22, 2020. It will include a three-hour-long clips version of his time on the show and updates from him and others. Fans want to know more about his current fiance and whether or not he hopes to have children.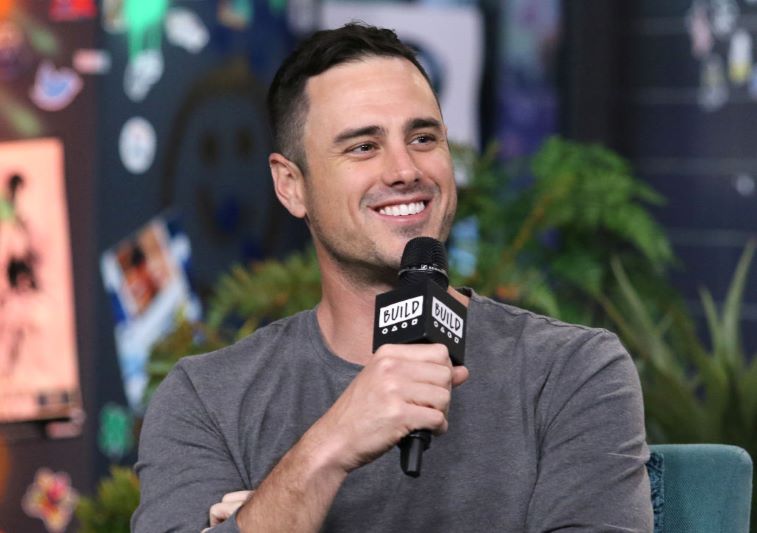 'The Bachelor': Who is Ben Higgins engaged to?
Ben Higgins proposed to Lauren Bushnell twice during his season of The Bachelor. However, the two broke up one year later. The 31-year-old is now in a relationship with Jessica Clarke, who is not a part of the franchise. 
The two met when Higgins slid into Clarke's direct messages on Instagram. They went public with their relationship in February 2019. On March 27, 2020, the reality TV Star got down on one knee, yet again. Clarke said, "yes," near a pond in her parents' backyard.   
"I was super nervous," he told Entertainment Tonight. "She's my best friend, my partner, and I love her. I was nervous to kind of do this whole thing in front of her. I wasn't anxious. It's just a big moment!"
One week later, the couple shared a touching video of the evening with their followers. 
Does Ben Higgins want to have kids?
One year after Higgins and Bushnell split, the reality TV Star admitted in an interview what his feelings are regarding having a family.
"And it's in the back of my head a lot that I really want a family," he told Entertainment Tonight at the time. "Today, I am one of very few friends that aren't in a serious relationship or are not married with kids. I think it's an Indiana thing. It's a Midwest thing."
He continued to explain that he was feeling the pressure to find somebody. However, he accepted the single life, although it was not something he wanted to do forever. 
While he never alluded to how many children he wants, Higgins hopes to have a family in the future. 
Ben Higgins is ready for a new chapter in his life
Although Higgins went through a lot with Bushnell, he's ready to settle down with Clarke. 
"I've shared some ups and downs," he told ET. "But now it's time for a new chapter, and I think that excites me. It's a chapter for me to have a lot of peace when it comes to romantic love, a lot of confidence in our partnership and who we are to each other, and kind of to start a chapter of no more tears and no more heartbreak. I'm not going to break this girl's heart, and I know she's not going to break mine. It's time to start a new, more confident journey forward."
Although the pair is ready to move forward, they still have to suffer through the world, re-watching Higgins season of The Bachelor. However, it sounds like they will be OK. 
The Bachelor: The Greatest Seasons — Ever! will air Higgins season on June 22, 2020, at 8 p.m. EST on ABC.