'The Bachelor': Did Chris Harrison Spoil Rachael Kirkconnell's Spot on Matt James' Season While Downplaying the Allegations of Racist Behavior?
At the start of Matt James' season of The Bachelor, frontrunner Rachael Kirkconnell was accused of past racist behavior on social media — now Chris Harrison is weighing in. But, it seems many Bachelor Nation fans think the longtime host made a number of surprising comments in his recent statement, from potentially spoiling Matt's Bachelor journey to downplaying Rachael's allegations. So, here's what Harrison said about the situation.
Chris Harrison on the allegations against Rachael Kirkconnell from Matt James' season of 'The Bachelor'
RELATED: 'The Bachelor': Katie Thurston's Instagram Plays Coy About Reality Steve's 'Bachelorette' Spoilers
When Matt's season of The Bachelor started airing in January 2021, multiple allegations against Rachael began to surface. On TikTok, a user claimed Rachael bullied her for dating Black men. Then another TikTok user accused the contestant of liking racist photos.
Meanwhile, pictures emerged of Rachael at an "Old South" themed fraternity formal thrown by Kappa Alpha at Georgia College & State University in 2018. The Sun also spoke with Rachael's cousin, Anastasia, who confirmed the "antebellum plantation-themed ball" photos were authentic.
On Feb. 9, The Bachelorette's Rachel Lindsay interviewed Harrison on Extra. Then when the former lead asked the Bachelor Nation host about Rachael's social media activity, Harrison wanted fans to show James' frontrunner "a little grace." He said:
First and foremost, I don't know. I haven't talked to Rachael about it. We all need to have a little grace, a little understanding, a little compassion. I have seen some stuff online. Again, this judge, jury, executioner thing where people are just tearing this girl's life apart and diving into her parents' voting record. Until I actually hear this woman have a chance to speak, who am I to say any of this … I saw a picture of her at a sorority party five years ago that's it.
Lindsay reminded Harrison that Rachael's antebellum plantation photos were from 2018, merely two years before The Bachelor Season 25 started filming. "Well, the picture is from 2018 at an 'Old South' antebellum party," she said. "It's not a good look ever."
Nevertheless, Harrison appeared to double down on his stance, claiming that "50 million people" attended "Old South" parties in 2018.
"Is it a good look in 2018 or is it not a good look in 2021?" Harrison said. "I don't disagree with you. You're 100 percent right — in 2021. That was not the case in 2018. Again, I'm not defending Rachael. I just know, I don't know, 50 million people did that in 2018… that was a type of party that a lot of people went to."
Chris Harrison says Rachael Kirkconnell will address the controversy after the 'Women Tell All' on 'The Bachelor'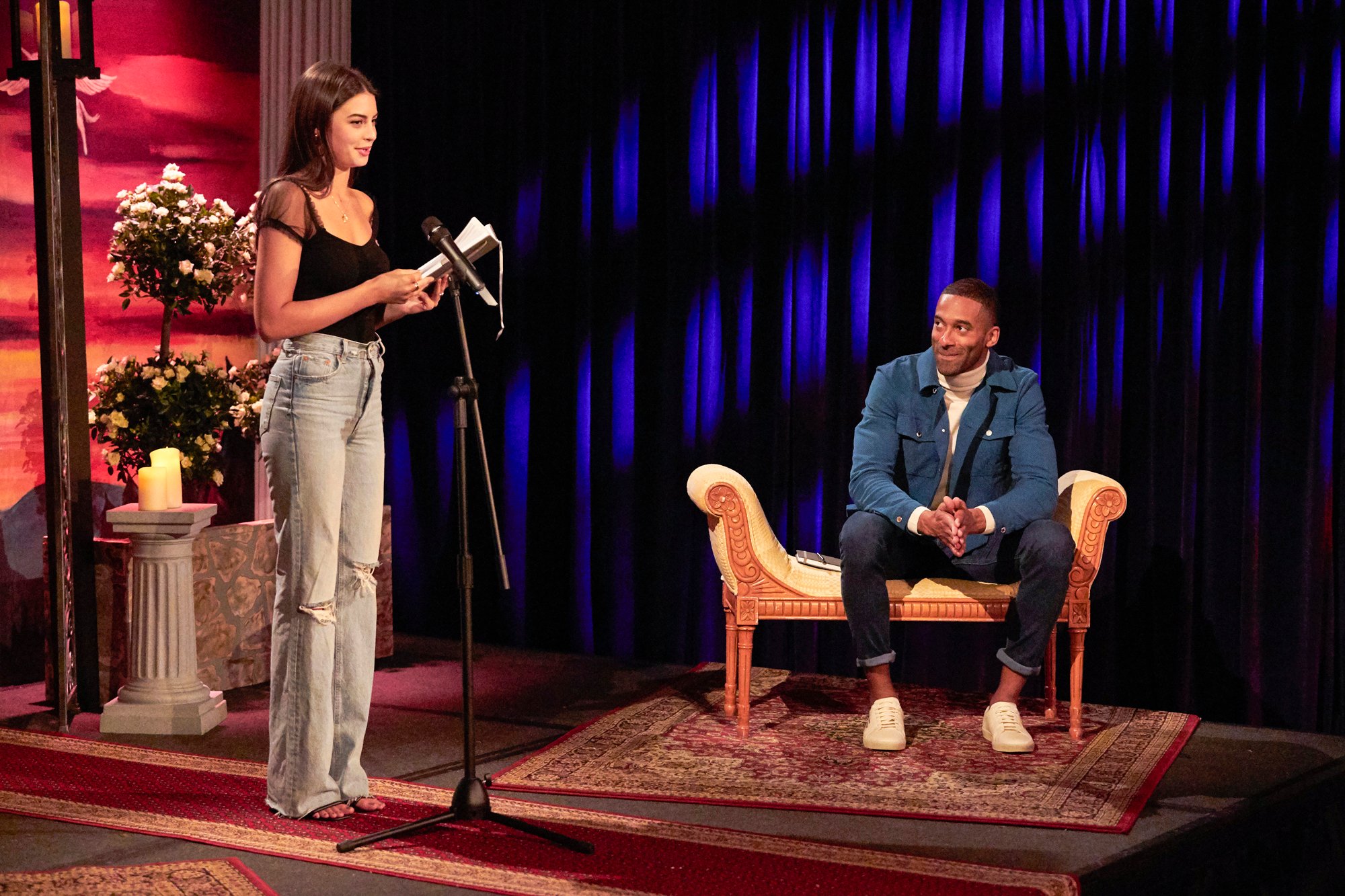 RELATED: 'The Bachelor': Who Is Michelle Young? Matt James' New Cast Member Could Be the Next Frontrunner
As mentioned, the allegations against Rachael have been circulating the internet since the start of Matt's season of The Bachelor. But, as of this write-up, Rachael has yet to speak out. Then in the Extra segment, Lindsay revealed that "there's nothing that contractually stops her" from saying something.
Meanwhile, Harrison speculated why Rachael hasn't said anything. "The woke police is out there," he said. "This poor girl Rachael, who has just been thrown to the lions. I don't know how you are equipped when you have never done this before, to be woke enough, to be eloquent enough, to be ready to handle this."
The host also claimed that Rachael will have "her time" to speak on The Bachelor. But, he confirmed the cast member wasn't at the "Women Tell All" taping. He said:
It's first on Rachael. I don't think it is incumbent upon The Bachelor franchise to speak out on everything that everyone wants to hear about on social media. … The show does push these social issues. And then we will talk about it. On the 'Woman Tell All' we do get into it. Rachael was not there, and so we didn't get into the Rachael of it all. But, Rachael will have her time to speak. Hopefully, I will be there to have that debate with her and I will push her. You know me well enough. I will push her, I won't make it uncomfortable. I will try to hold her feet to the fire as much as I can.
Seeing as Rachael won't be at the "Women Tell All," but she will be interviewed by Harrison later on, it seems likely the host spoiled the cast member's top four slot on Matt's season. For now, viewers who are still watching will have to wait and see. But, regardless, it seems The Bachelor franchise won't be addressing the allegations until Rachael makes a statement.
"I don't think the show needs to speak before Rachael does. I don't think that's fair," Harrison said. "Whatever we say puts her in a box that now, where does she go? And that will dictate the course of action she has to take, and that will, in turn, make this insincere. So that's not fair. … I respect her enough to allow her the courtesy of time and she can speak on her own."
Bachelor Nation fans are calling out Chris Harrison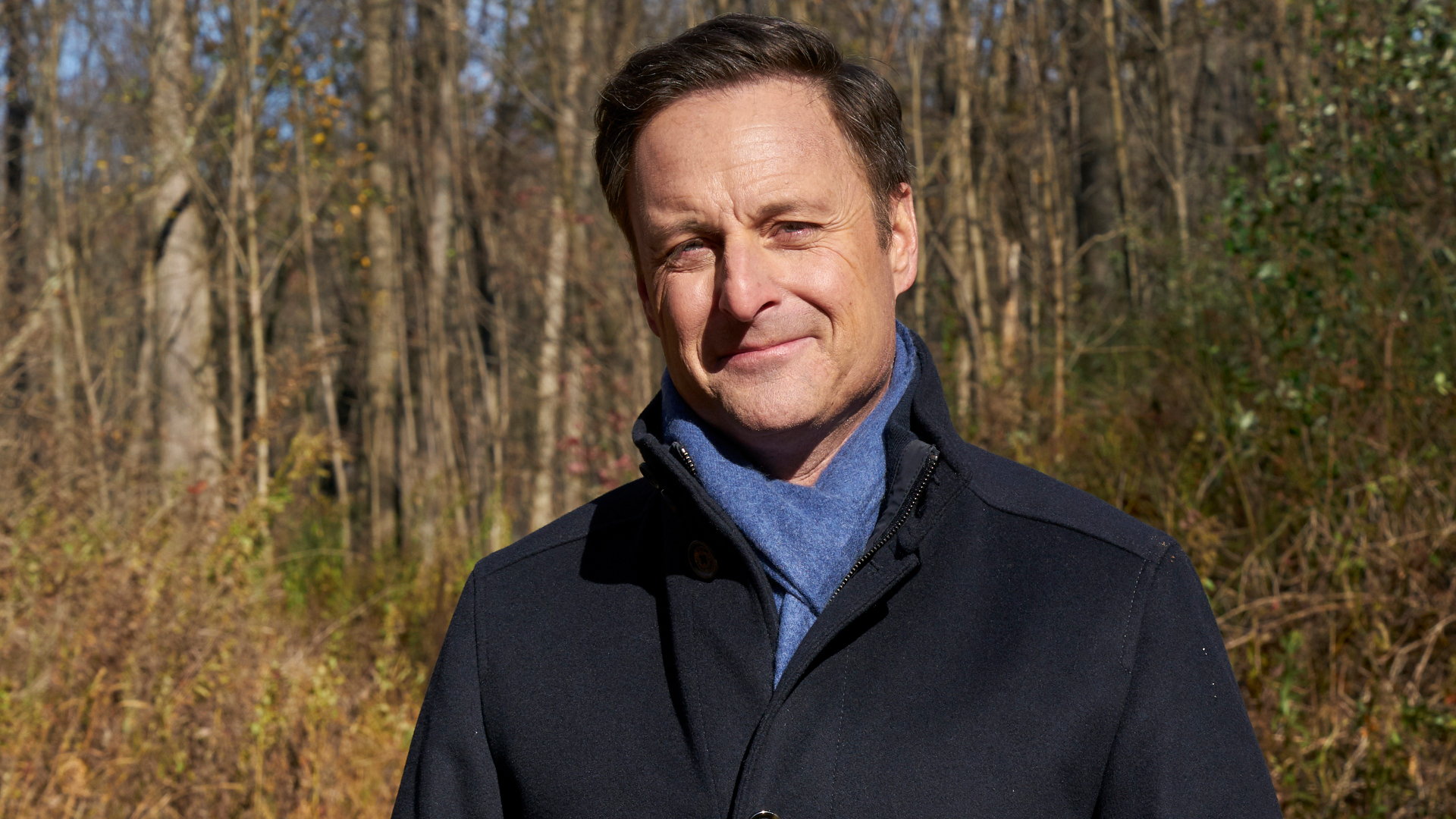 RELATED: 'The Bachelor': Chelsea Vaughn Reveals What Matt James Really Said in the Last Episode
Following Harrison's Extra interview with Lindsay, many Bachelor Nation fans were disappointed in the host for downplaying and normalizing Rachael's actions.
"I have basically no expectations of this man but I am shocked by his response to this and how much he is downplaying it," a fan wrote on Reddit.
Many viewers also pointed out that the host's recent comments show that he is part of The Bachelor franchise's problem with diversity. A fan wrote on YouTube wrote:
This was Chris Harrison's WORST interview. He kept interrupting Rachel. He didn't have his facts straight (saying the picture was 5 years ago) Saying that in 2018 this would've been OK. Making fun of the term woke. HE is obviously a big part of the problem of why the show has little to no diversity, and why they bring so many racist contestants on the show. He is enabling it.
Then in a Reddit discussion calling for Harrison to step down from The Bachelor franchise, viewers questioned why Harrison seemed more willing to victimize Rachael than to empathize with people of color who were hurt by the contestant's past actions. A fan wrote:
Chris' refusal to even address how hurtful it would be for viewers of color to see allegations of racism against a front runner is appalling, much less his advocacy that we have 'grace' and his infantilization of Rachael as being the victim in all of this. It's the final slap in the face after the absolute sh*t show that is this season of first Black bachelor in the show's 40 season history. At this point, the franchise needs to be held accountable and if Chris is going to sweep this under the rug like he did with Lee [Garrett], Garrett [Yrigoyen], and so many other problematic people in this franchise he's got to go.