'Bachelor' Colton Underwood Reveals He Went 8 Days With No Symptoms of the Coronavirus (COVID-19) After He Was Infected on a Ski Trip
Colton Underwood knows exactly where and when he contracted the coronavirus (COVID-19). It took a full 8 days before he saw any symptoms.
Colton Underwood shares his story of how he contracted the coronavirus (COVID-19) and warns that it took a full eight days for him to feel any symptoms at all. Many fans harassed Underwood and his girlfriend, Cassie Randolph when they found out he was positive for the virus.
The couple was out at a movie and the beach before the positive test, so fans complained that they weren't social distancing.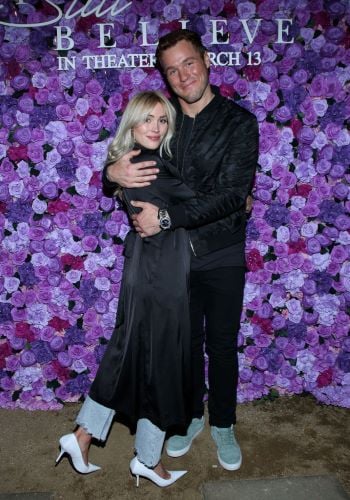 'Bachelor' alum Underwood knows where he was infected with the coronavirus
"I returned to LA after attending a weekend celebrity ski event in Beaver Creek, Colorado, which turned out to be a hotbed for infections," Underwood wrote in the journal he shared with Cosmopolitan. "I felt great when I got back and dove into work and whatever else I had on my schedule." 
Underwood returned from Beaver Creek on March 8, 2020. He did not feel any symptoms of the virus until March 17, 2020 — a full eight days later. 
"By last weekend [March 13], Eagle County, home to Vail and Beaver Creek resorts, had as many coronavirus infections — 24 — as Denver County, despite having one-tenth of the population," according to NY. Times
The ski resort shut down one week after Underwood attended the ski event. There are now 147 cases in Eagle county, according to the state website. Underwood is confident that the resort is where he contracted the virus.
'Bachelor' Underwood went about his normal life after leaving the ski resort
"I spent the week shooting my new social-series podcast Coffee With Colton, got ready to promote my book, and worked with Cassie on a potential new movie project," Underwood continued. "The two of us also attended a private movie event for work on Wednesday, March 11."
As the news of the virus began to get worse, Underwood and Randolph decided to leave LA, California. 
"We thought it would be best to get out of our places in LA," Underwood wrote. "We headed to Cassie's family's home in Huntington Beach, where we could be surrounded by family."
Underwood defends his and Randolph's trip to the beach and then the hospital
The former bachelor began to feel symptoms of the coronavirus on March 17, 2020. He was able to find a doctor to get a test on March 18, 2020. He shared the news that he was positive with COVID-19 on March 20, 2020. Fans quickly began messaging Underwood and Randolph, complaining that they were not doing their part social distancing. 
"On Sunday, we decided to go for a swim," Underwood explained. "I know what you're thinking, but it's actually pretty easy to practice social distancing at the beach here in SoCal, so for those of you picturing the Florida beaches covered in spring breakers…think the opposite, especially at this time of year."
For the fans saying that the couple should not have been at the beach, Underwood notes that the beach was empty. While bodyboarding, Randolph was stung by a stingray. The doctor insisted she go to an emergency room. 
"We called ahead, wore masks and gloves, went through two different checkpoints, and ended up being the only people in the waiting room," Underwood continued. "We didn't see a single other person besides the nurse checking us in and the doctor."
Underwood would like the world to know that they did their part to keep others from contracting the coronavirus. Luckily, he is finally feeling better — one week after receiving the positive test results.