'The Bachelor': Colton Underwood's Recent Instagram Post Has Fans Confused About the Cassie Randolph Breakup
When Bachelor Nation couple Colton Underwood and Cassie Randolph broke up in May 2020, the former reality stars told fans on Instagram they would try to remain friends. However, Underwood's recent social media post following Randolph's appearance on The Bachelor: The Greatest Seasons — Ever has viewers wondering whether the relationship has changed. 
Colton Underwood and Cassie Randolph share Instagram posts about their breakup in May 2020
RELATED: 'The Bachelor': Cassie Randolph Has Something to Say to Haters After Her Breakup With Colton Underwood
On May 29, Randolph and Underwood announced their split on Instagram.
In his post, Underwood explained the breakup happened after he did some reflecting with Randolph. But in the end, they decided they were "just meant to be friends." The former bachelor wrote, "We both have grown immensely and been through so much together – so this isn't the end of our story, it's the start of a whole new chapter for us."
Meanwhile, Randolph echoed her ex-boyfriend's statement on her own Instagram account. "Colton and I have broken up, but have decided to remain a part of each others lives," she wrote. "With all that we have gone through, we have a special bond that will always be there. I love Colton very much and have an enormous amount of respect for him."
Randolph concluded, "We have both learned and grown so much these past couple years, and will always have each others back. Always."
Cassie Randolph discusses her split with Colton Underwood on 'The Bachelor: The Greatest Seasons — Ever'
RELATED: 'The Bachelor': Cassie Randolph's Instagram Story Reveals Why Her Interview About Colton Underwood Didn't Spill Any Tea
On July 6, The Bachelor: The Greatest Seasons — Ever recapped Trista Sutter's journey on The Bachelorette. Then midway through the episode, host Chris Harrison called Randolph and she discussed her relationship with Underwood.
At the start of the interview, Randolph noted she didn't want to dive into her split with Underwood. And although the graduate student confirmed she was "on good terms" with her ex, she explained things were "really hard." And ultimately, neither party was ready to open up about what happened to the public.
"It's kind of a sensitive subject because we're still kind of going through it — still pretty emotional for both of us," Randolph said. "We haven't really talked about it publicly yet. I don't know if either of us is ready."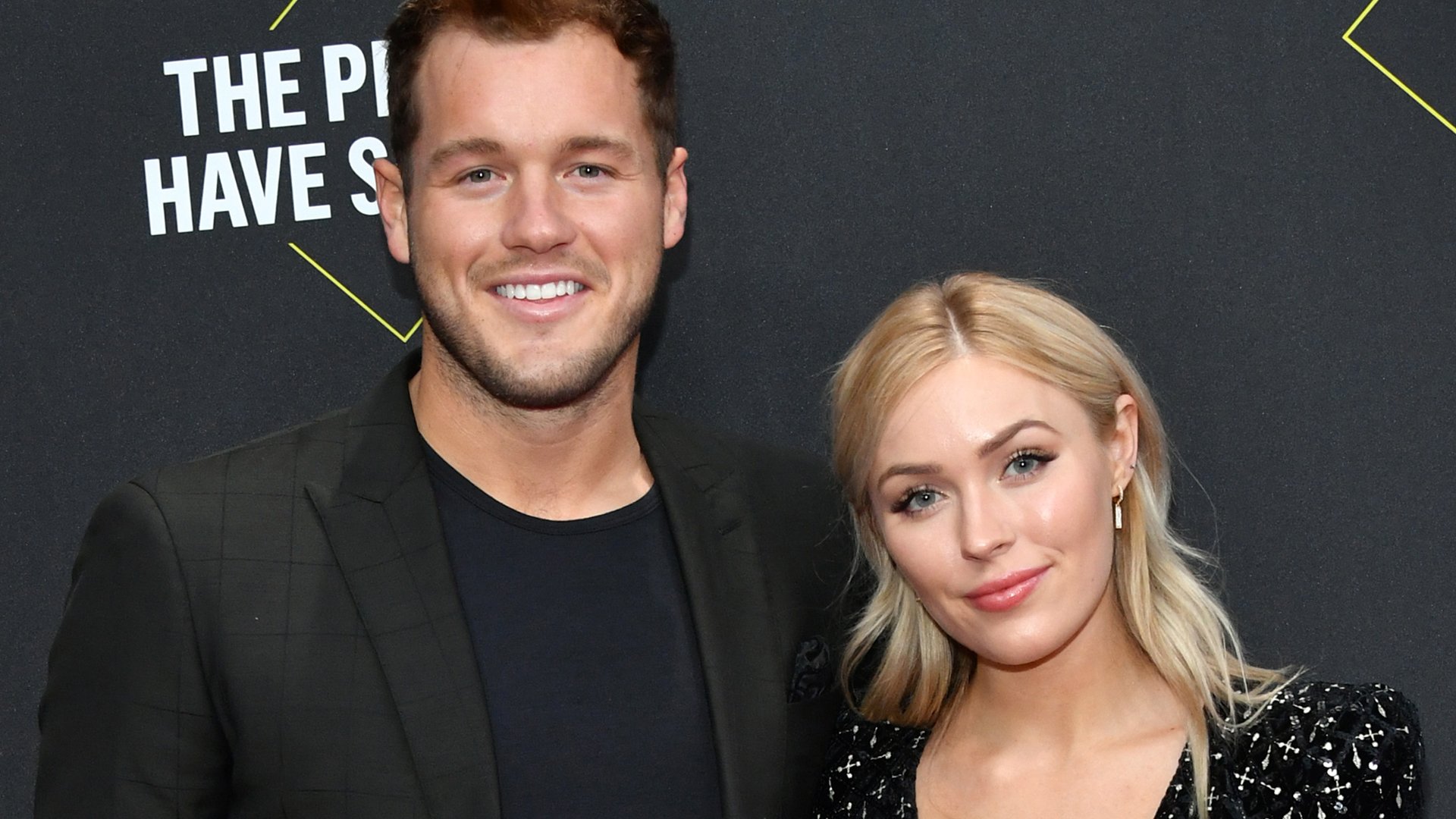 Meanwhile, Randolph called out The Bachelor franchise for editing her segment with Harrison.
"I'm a little irritated about a few things right now. Just watched The Bachelor interview that they aired," Randolph said on her Instagram Story. "You guys cannot judge something that you know is edited and know nothing about. There was so much more that I talk about in that interview than just my relationship."
Randolph then explained she discussed her new tattoo, her time on the reality series, and Sutter's season. The 25-year-old also noted Bachelor Nation fans were angry that she went on the show without Underwood.
"When you watch the interview, I said absolutely nothing. Like absolutely nothing," Randolph said. "That's not what it was supposed to be about. So just, a reminder to not draw conclusions on something you know nothing about."
Colton Underwood discusses his breakup with Cassie Randolph on Instagram
RELATED: Cassie Randolph Critics Claim She Never Loved Colton Underwood
Three days after Randolph appeared on The Bachelor: The Greatest Seasons — Ever, Underwood wrote a cryptic Instagram post discussing his friendship with his ex.
"These last few weeks have been challenging because, by now, you all know I'm an open book and I enjoy sharing my life with y'all," Underwood wrote. "When our relationship ended we agreed to handle things as privately as possible as we attempted to navigate our new relationship as friends. I chose to do that since we were living in this interim period, but obviously a lot changed this week."
Then the former NFL player revealed he has learned from the experience and is looking forward to the next chapter in his life. Underwood wrote:
Every experience provides us with an opportunity for growth. If you've been kind enough to have followed our story you've been with us through all of the ups and downs which have taught me so many lessons. I've come to realize when you're in the thick of it you just need to take a step back and look at things from a different perspective, in doing so I have gained so much clarity about what I want and more importantly what I need in a relationship. 

I'm so excited for this next chapter of my life with new stories and new people. I can't thank y'all enough for your understanding and your support during this time. Your messages mean a lot!
Bachelor Nation fans react to Colton Underwood's Instagram post in July 2020
RELATED: 'The Bachelor' Wasn't Cassie Randolph's First Reality TV Show
Bachelor Nation fans weren't sure what to think after Underwood's post on Instagram. Some viewers speculated the lengthy caption meant the 28-year-old was upset with Randolph's interview.
"It sounds like he's shading Cassie by saying he was trying to take the high road at first and handle this privately and be friends but then 'but obviously things changed a lot this week,'" a fan wrote on Reddit. "Her solo interview didn't say much but it must have irked him in some way. Maybe it's what people were conjecturing coming out of it?"
Meanwhile, others thought Underwood's post was his way of saying they're moving forward with their lives.
"Considering that Cassie really didn't say anything, I'm taking this a different way," a Reddit user wrote. "Maybe his dms have completely blown up even moreso since the interview and he felt 'obligated' to say something … Like this is his way of saying, 'Hey, I'm hanging in, life is getting better and we're moving on.'"
Whatever Underwood meant by his Instagram post, the former bachelor's final remarks made it clear he has clarity following his relationship with Randolph. So cheers to that.
Check out Showbiz Cheat Sheet on Facebook!