Some Fans Feel 'The Bachelor' Edited Important Scenes out to Make Madison Look Good – 'There's Something They're Not Telling Us'
The Bachelor finale was last night and fans are still reeling today over everything that took place.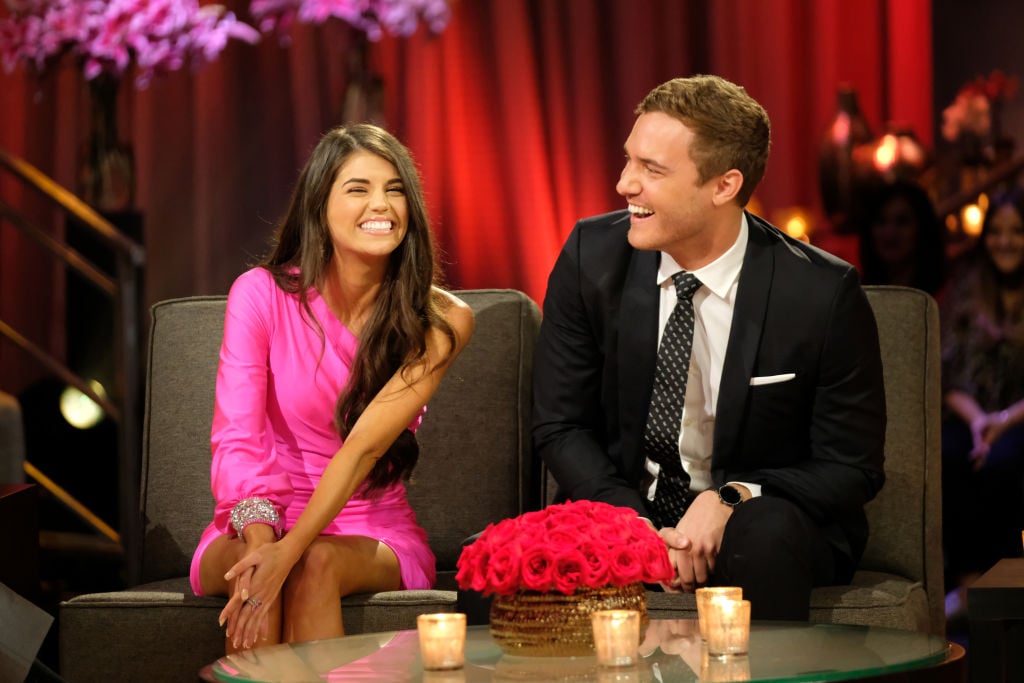 Peter Weber gave his final rose to Hannah Ann Sluss after Madison Prewett decided to go home (and he didn't tell her that until his proposal). But he ended his engagement shortly after because he still had feelings for Prewett. Then, Chris Harrison flew to Alabama to tell Prewett the pilot had ended his engagement because of her. When everyone was reunited at "After The Final Rose," things got… tense.
It became very, very clear that Barbara, Weber's mother, didn't care for Prewett, which made some Bachelor fans feel we didn't see everything we needed to to get the full picture.
'There's something they're not telling us' about Barb and Madison
"I'm confused. Why does Barb hate Madi? AND why did Peter not tell Hanna he was ending it because of his feelings for Madi but then Chris Harrison tells Madi they broke up because of his feelings for her? There's something they're not telling us…" tweeted Bachelor alum Amanda Stanton.
Several fans weighed in.
"Editing. Barb was crying right after the conversation with Madi so I think there's a LOT we didn't see to make Madi look good," responded one Twitter user.
"Honestly if what she said was true then I'd feel the same way…made them wait 3 hrs..didnt apologize. And plus the fact that she left and now all of a sudden wants him back? That wouldn't sit right with me either," wrote another.
"Madison told Peters mom that she didn't love Peter and that she wasn't going to accept his proposal. Peter's mom wanted her son to be with someone who loved him. Not someone shady and manipulative," responded another fan.
"Not that I'm team barb but—Maybe barb knows a lot more than we all know?" tweeted another.
Allegedly, why Barbara doesn't like Madison
Though Barbara elaborated a bit during ATFR why she and her family were less-than-impressed with Prewett, she allegedly wrote in a DM obtained by Reality Steve why exactly she didn't love the thought of her son ending up with Prewett.
"Unfortunately what wasn't shown was how it all started. Madison had us wait 3 hrs because she didn't want to come in to meet us. My son begged her to do so. Once in she never offer an apology (keep in mind we had traveled across the world to meet both girls). When I asked her if she loved my son she said No! And that she would not accept a proposal in 4 days. (Then what was she doing there?). My son Jack pointed out to Peter that in the small time he was there she was all about herself and not about Peter. Trust me when I say all that glitters is not gold!!! Thank you," the DM reads.
No one's sure where Weber and Prewett stand as of right now because they haven't posted on their social accounts or given any interviews since the finale (an unusual move for leads).
Read more: 'The Bachelor': Was Peter Weber Going to Propose to Madison Prewett During the Finale?