Who Went Home on 'The Bachelor' Episode 6? Everyone Who's Left After Peter Weber Eliminated 4 Women
After Monday's wild episode of The Bachelor Season 24, ABC went for another round on Wednesday, Feb. 5. At the start of the episode, Peter Weber's cast arrived in Santiago, Chile. But as expected, they did not leave the drama behind. So who went home on The Bachelor Episode 6? Weber eliminated four women, and who is left will not surprise you.
[Spoiler alert: The Bachelor Season 24 Episode 6.]
Peter Weber is smitten by Hannah Ann Sluss and Victoria Fuller in 'The Bachelor' Episode 6
The first one-on-one date goes to Hannah Ann Sluss, and Weber takes her exploring around the city. They seem to have a great time, goofing off and enjoying the sights.
That said, Hannah admits she has never fallen in love before. And of course, Weber panic a little bit, as he is looking for a life-long commitment. Then in the nighttime portion of the date, Weber asks Hannah what she wants in the future. She opens up about her modeling and reveals Weber has the qualities she wants in a partner.
Nevertheless, Weber isn't sure about Hannah. He leaves and eventually, Hannah goes after him. She breaks down and says she is falling in love with Weber. This seems to work, and Weber gives her a rose. 
In Weber's second one-on-one of The Bachelor Week 6, Victoria Fuller explores the countryside on horseback. But later, when they discuss their relationship, Victoria F. lays out her doubts. 
"Maybe you would be happier with someone who could be more open with you at this point," she says. Weber sees this notion as an act of self-sabotage and tries to work things out. Regardless, it's clear Weber is falling for Victoria F. He gives her a rose.
'The Bachelor' Week 6 group date sees Victoria Paul's exit
The group date in The Bachelor Episode 6 gave fans the fun everyone has been so desperately waiting for all season. Tammy Ly, Mykenna Dorn, Sydney Hightower, Madison Prewett, Victoria Paul, Kelsey Weier, Kelley Flanagan, and Natasha Parker arrive on the set of a telenovela. They act in a show titled El Amor de Pedro. 
Everyone seems to have a good time except Mykenna, who isn't getting enough attention from Weber. However, when they kiss on set, she feels seen. 
Later, at the evening portion of the group date, Weber sends Victoria Paul home. The bachelor explains she feels more confident in their relationship than he is. And ultimately, Weber doesn't see her as his future wife. 
Elsewhere, Tammy is annoyed because ahead of the group date, Mykenna packed her bags and said she was leaving the show. They get into an argument. Weber, who is making out with Madison Prewett, tries to see what happened. He only speaks with Mykenna and reassures her. But despite all the screen time given to the drama, Madison receives the group date rose.
Peter Weber eliminates Tammy Ly and Mykenna Dorn after their 2-on-1 date
The producers then set up a two-on-one to get the second round of Tammy vs. Mykenna. That said, it's more like a meeting ahead of the rose ceremony cocktail party instead of a date. 
Weber speaks to Tammy and Mykenna to get both sides to the story. Then while Weber is making his decision, the two women have another argument — hint: no one wins. 
When Weber returns, he sends Tammy home. Meanwhile, he keeps Mykenna — only to rob her of joy in the actual rose ceremony moments later.
Who goes home on Peter Weber's season of 'The Bachelor' Episode 6?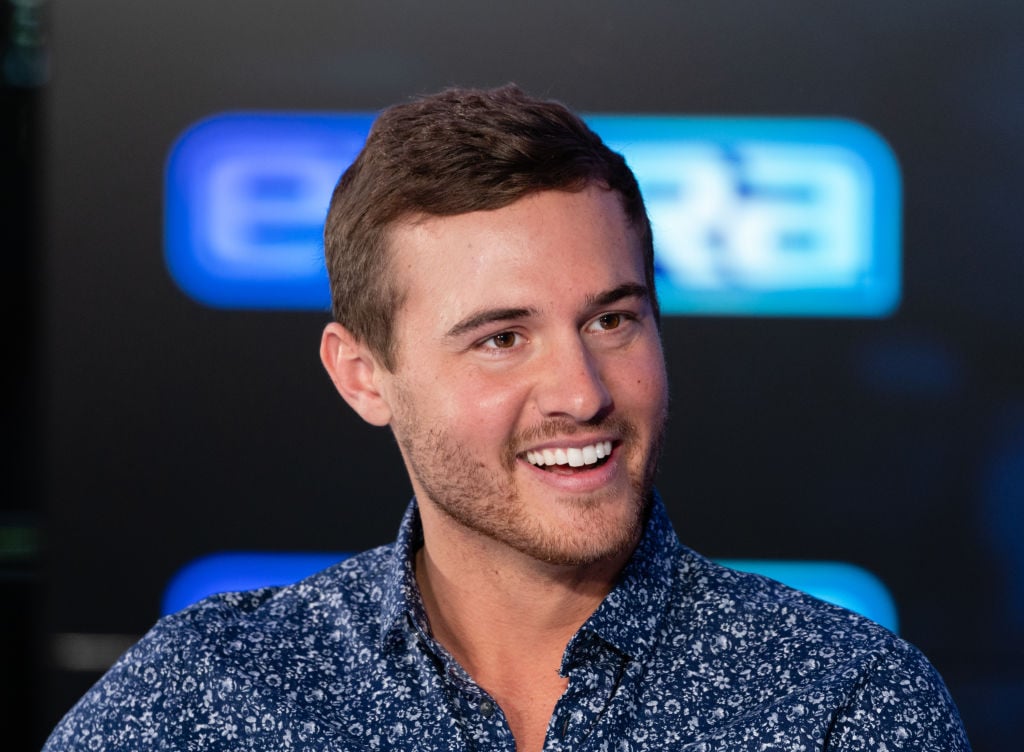 Ahead of The Bachelor Episode 6 elimination, Weber speaks with each of the women individually. Everyone seems to deepen their connection with Weber and there aren't many red flags. Victoria F. reassures the bachelor. Even Kelsey and Natasha — who aren't really seen in week 6 — receive a few sweet moments as well. So who went home on The Bachelor? Weber eliminates Mykenna and Sydney. And now, only six women are left after Feb. 5.
Hannah Ann, 23-year-old model from Tennessee: In the running
Kelley, 27-year-old attorney from Illinois: In the running
Kelsey, 28-year-old professional clothier from Iowa: In the running
Madison, 23-year-old foster parent recruiter from Alabama: In the running
Mykenna, 22-year-old fashion blogger from Canada: Eliminated
Natasha, 31-year-old event planner from New York: In the running
Sydney, 24-year-old retail marketing manager from Alabama: Eliminated
Tammy, 24-year-old house flipper from New York: Eliminated
Victoria F., 25-year-old medical sales representative from Virginia: In the running
Victoria P., 27-year-old nurse from Louisiana: Eliminated
Read more: 'The Bachelor': Peter Weber Loves Kelley Flanagan for Calling Him Out on Their One-On-One Date