'The Bachelor' Fan Jennifer Aniston Once Guest Starred In a Parody of the Franchise
Actor Jennifer Aniston is a self-proclaimed fan of The Bachelor and the other Bachelor Nation franchises. But before she began watching, she participated in a parody of the show. Read on to learn more.
Jennifer Aniston is a known fan of 'The Bachelor'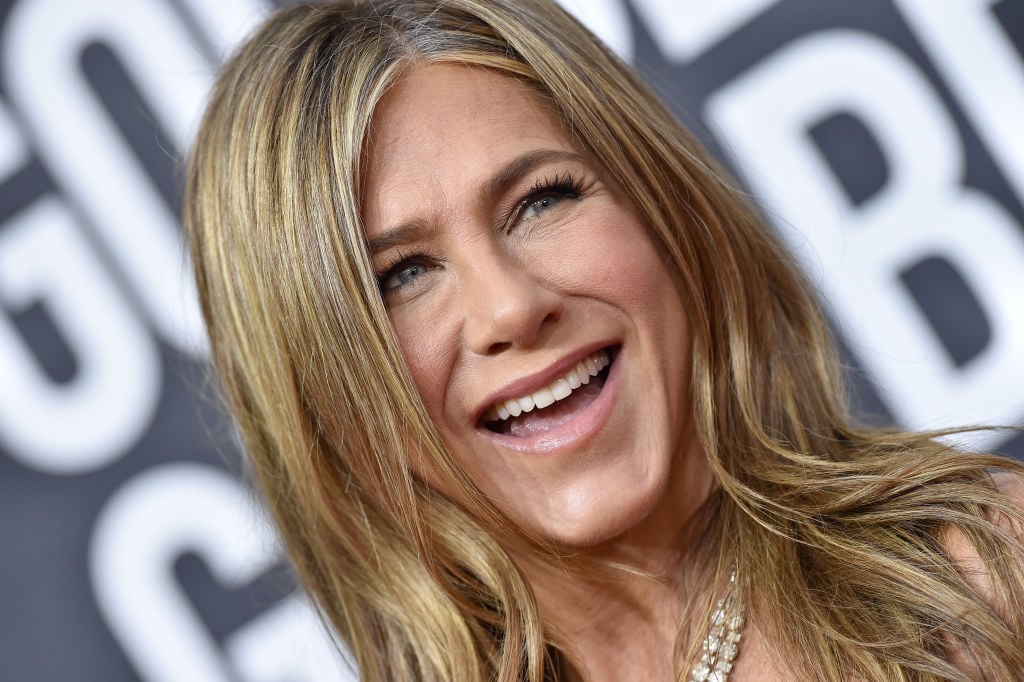 RELATED: Jennifer Aniston and Other Celebrities Who Are Obsessed With 'The Bachelor'
Plenty of celebrities have admitted to being fans of reality TV. Aniston first chatted about The Bachelor back in 2015. She told The Hollywood Reporter that she was "addicted" to the series after being introduced by pals the year before. And she's even expressed her opinions on more recent seasons.
During the 2020 awards season, Aniston was asked about her opinions on an episode that had recently aired. She expressed that she felt that former Bachelorette Hannah Brown, who showed up during the current season, was being "used" by the producers. This comment caused a little backlash, but Brown received it with the spirit it was intended.
After 'Friends,' Aniston mostly stayed away from TV
RELATED: The 'Friends' Reunion is Back on Track at HBO Max, But Should the Cast Still Make Millions For It?
Though she's best known for starring in the sitcom Friends, Aniston moved away from starring roles on the small screen. She became a full-blown movie star, acting in films like Along Came Polly, Horrible Bosses, and Cake, the latter of which earned her a Golden Globe nomination.
The actor didn't entirely stop working on TV. Aniston has notably made guest appearances on a number of shows. Specifically, she was in episodes of her former Friends co-star Courteney Cox's series Dirt and Cougar Town. Aniston returned to TV as a main cast member in Apple TV's The Morning Show.
The Aniston role many fans don't know about
Aniston appeared in two episodes of series Burning Love. The show aired for three seasons from 2012-2013. It depicted a reality dating series very similar to The Bachelor and The Bachelorette. Burning Love was full of notable guest stars, including Ben Stiller, who acted as an executive producer via his production company Red Hour Films.
Aniston is seen very briefly in the first season. Her character, Dana, is a contestant who hides her appearance by wearing a panda bear costume while attempting to win the heart of Ken Marino's Mark Orlando. She is eliminated in the second episode. In her exit interview in the limo, she takes off her costume head.
Where can you watch Jennifer Aniston in 'Burning Love'?
Unfortunately, Burning Love aired on Yahoo! Screen, a now-defunct channel. It isn't available on Netflix or Hulu. But you can rent or purchase each season in movie format on Prime Video. If you prefer to watch them in their original episode-long format, the free, ad-supported service Pluto TV has this option. And they're also available for purchase via iTunes.
However, Aniston's role is very minimal. In fact, you can see every moment she speaks in the above YouTube clip. If she's the only reason you watch to watch, check that out. But for many, many more celebrity cameos and a humorous take on the Bachelor franchise, Burning Love is a fun binge watch.