'Bachelor' Fans Are Criticizing Peter Weber and Kelley Flanagan for Traveling to LA Amid Coronavirus Pandemic
Peter Weber and Kelley Flanagan are officially dating after the pilot's season of The Bachelor and fans either love it or hate it. The new couple has been sheltering in place in Chicago, but they were recently photographed out in Los Angeles on a bike ride. They appeared happy and in love, hugging and kissing in several of the photos.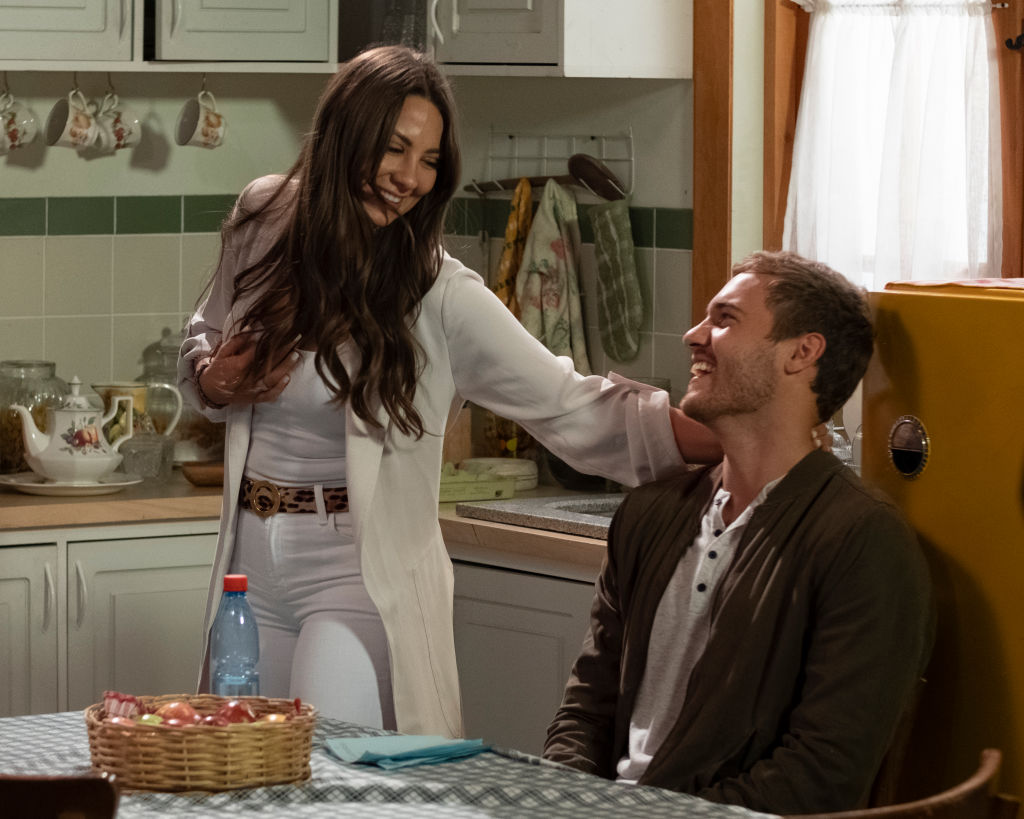 An Instagram Bachelor fan account, Bachelor Nation Scoop, reposted the photos from The Daily Mail and asked fans what they thought of Weber and Flanagan's new relationship status. While some fans weighed in on their thoughts concerning Weber's final choice of contestants from his season, many people commented on the fact that they traveled from Chicago to LA. Things got pretty heated in the comments.
Bachelor Nation reacts to Peter Weber and Kelley Flanagan being out in LA
"Glad they are happy – but not understanding why they can't stay in one place like the rest of us," commented one fan.
"there is zero reason why she (or anyone) should be doing nonessential travel — there is a reason why it is called shelter IN PLACE, so people don't move around like this, but they're above it apparently," wrote another Instagram user.
RELATED: 'BIP' Star Caelynn Miller-Keyes Shares Her Quarantine Diet
"THEY ARE BREAKING STATE ORDERS, CA's orders won't be lifted for months, they're supposed to be STAYING AT HOME which for them was CHICAGO, you're only supposed to be traveling if it's ESSENTIAL because every single person you pass in an airport / in a store / in a bathroom / etc puts you and them AT RISK, and RIDING BIKES & SITTING BY BARB'S POOL IS NOT ESSENTIAL OR WORTH PASSING THROUGH AIRPORTS ETC FOR!!!!!! They had to pass through airports and travel amongst others to get here duhhh! Omg how do you not get this I can't," they continued.
"exactly, I agree with you. What makes them so different from other people? They aren't special. LA and other places are still in a lockdown. I just don't understand how people don't see the effect of this pandemic and how it is affecting others much more than others. Peter and Kelly stop flaunting yourself. They aren't even wearing mask, that is just straight up carelessness and negligence of the laws. What kind of examples are they setting? A very bad one and a selfish one," commented another person.
"They're fine 🙄 but why are they doing non essential travel to LA while we are still very much under safer at home orders (LA says we will be through July)" wrote another Bachelor fan.
Peter Weber is an essential worker
In an Instagram Q&A Weber did in April, one fan asked why he was flying to and from Chicago amid the coronavirus (COVID-19) pandemic.
RELATED: 'The Bachelorette': Tyler Cameron Wants to Keep His Relationship With Hannah Brown 'Between Me and Hannah'
"Air service is considered an essential service so I still have to work. I'm quarantined with [Kelley Flanagan] and [Dustin Kendrick] in Chi-town when I'm not working!" he responded.
Weber nor Flanagan have stated why they're currently in LA.
Read more: 'The Bachelor': Madison Prewett Feels Peter Weber and Kelley Flanagan's Leaked Chicago Photo Was a Jab at Her on Her Birthday