'Bachelor' Fans Are Highly Suspicious That Victoria Fuller Barely Denied 'Homewrecker' Rumors
Another Tuesday, another day of The Bachelor fans reacting to another insane episode of Season 24. This time, all eyes are on Victoria Fuller, who had the most unorthodox hometown date in the history of the franchise. Despite Peter Weber making it to Fuller's hometown of Virginia Beach, the 28-year-old never even had the opportunity to be introduced to her family. Instead, Weber and Fuller spent the majority of their evening having yet another fight.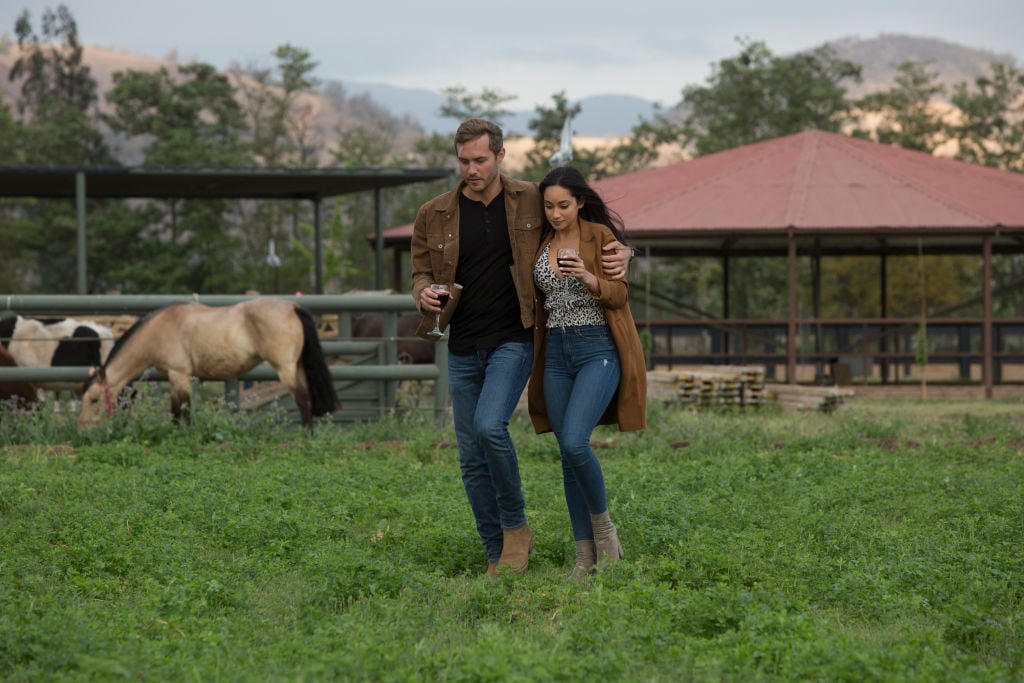 Reality Steve shared spoilers about Victoria Fuller months ago
For Bachelor fans who are fond of spoilers, they've known about the less than savory rumors about Fuller for months now. Before the show even aired, Reality Steve revealed that he had received countless negative communications about Fuller. Natives of Virginia Beach claimed that Fuller was a known "homewrecker" and was partly responsible for ending three to four marriages. Worse yet, was that some of the women who made these claims said they were previously friends with Fuller. While we can't solely fault Fuller fully for allegedly breaking up relationships, (it takes two to tango) it certainly doesn't bode well for Fuller's relationship with Weber.
The Virginia Beach native is confronted in her hometown
But, rumors remained rumors until Fuller's hometown date. When Merissa Pence (an ex-girlfriend of Weber) approached the bachelor to warn him away from Fuller, things quickly spiraled out of control. Pence co-signed Reality Steve's claims that Fuller had a history for breaking up relationships. Of course, Weber was shocked by that information and he chose to address the rumors with Fuller. But, they barely addressed the situation before she got defensive, short, snippy, and even walked away from the conversation.
Fans of The Bachelor noticed how defensive Fuller got when she was confronted with Pence's claims. They also found it particularly suspicious that she barely denied them. In what was quite a lengthy fight, she only denied the claims once, choosing to spend the rest of the time attacking Weber. "I haven't broken up any relationships, so what relationship did she say that I broke up?" she questioned before further going off on Weber. Much of Bachelor Nation found Fuller's reaction to be incredibly suspicious and they made their feelings known on her most recent Instagram post.
Bachelor fans share their suspicions on Instagram
"Thank you Pete for always having faith in us & believing in me, even when I would doubt myself along the way ♥️ ," Fuller captioned pictures of herself with the bachelor. Fans of the franchise immediately began giving their two cents in the comments."Gave no good reason on defending your case," one person commented on the photo. "Yep, completely deflected that whole thing…mind ninja lol," another person wrote back in response. "The fact that she's dodging his questions and just crying about him knowing that she has a bad past proves that she's hiding something. she could've talked with him or been honest, but she dodged," another Instagram user penned.
Others found it interesting that Fuller never seemed to offer Weber her point-of-view, rather she just got upset and lashed out. "The way she got so rude and dismissive of him, then apologized the next day, NEVER even addressing the issues that Merissa raised. A mature person ready for a relationship would have said ok so we were friends and then I stole her boyfriend or whatever actually happened. But she never said anything. She never even brought up how they know each other or why they were friends until two months ago. Very immature," a viewer of The Bachelor shared.
How will The Bachelor 2020 end
If nothing else, it seems that Weber understands that the way Fuller communicates with him is often far from healthy. Hopefully, he will choose a more healthy relationship with a different contestant when it's all said and done. But, if he doesn't, at least The Bachelor 2020 is almost over.