Some 'Bachelor' Fans Feel Colton Underwood Should Be Defending, Not Bashing, Cassie Randolph on Social Media
Former bachelor Colton Underwood and his season winner Cassie Randolph's breakup recently got messy.
They announced their split on Instagram on May 29. Both Randolph and Underwood wrote about wanting to remain friends. But then Randolph did an interview with Chris Harrison on The Bachelor: The Greatest Seasons — Ever! and Underwood was, evidently, not too pleased.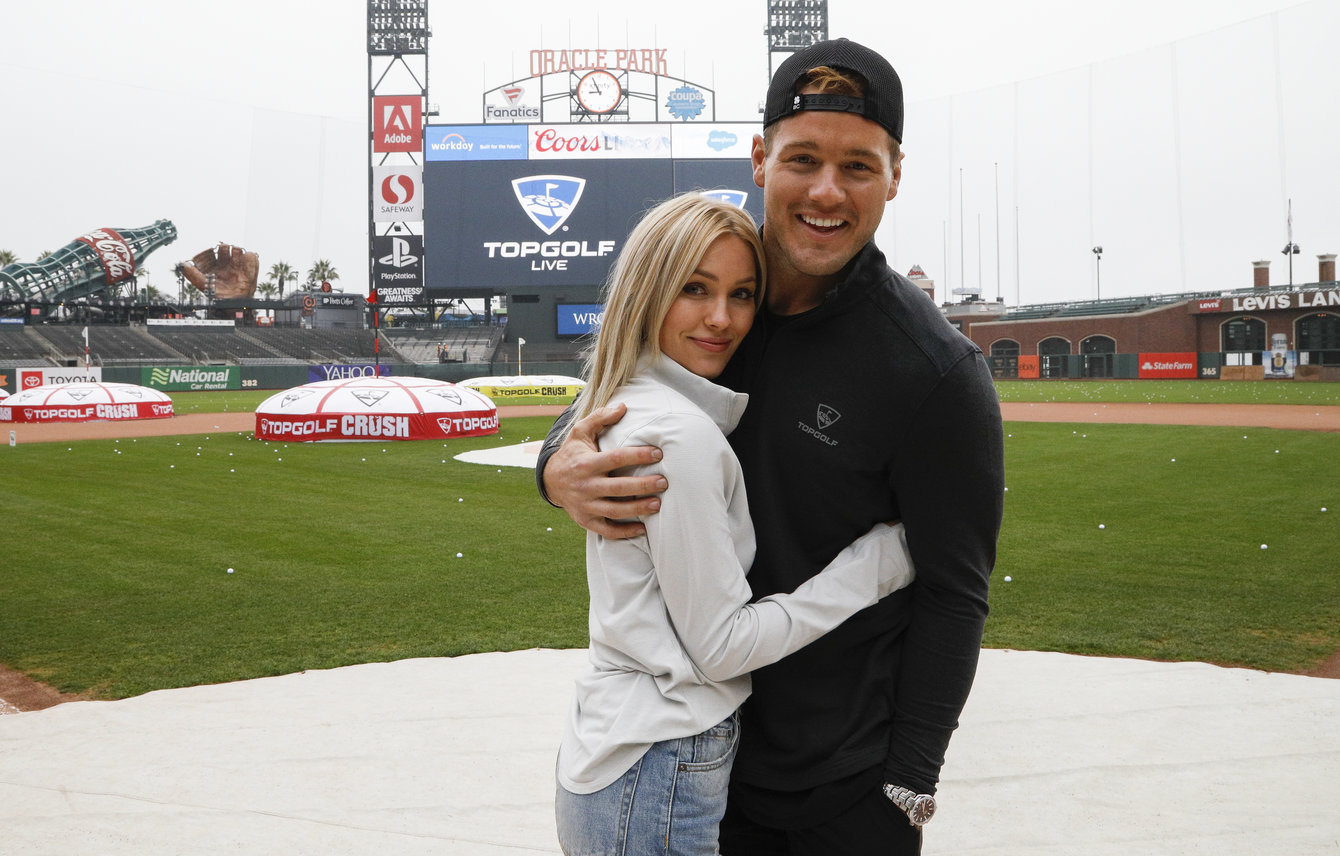 Colton Underwood seemingly didn't appreciate Cassie Randolph's 'Bachelor' interview
Many Bachelor fans felt Randolph was respectful of Underwood in the interview, providing only vague answers about their split. She was even criticized for it. Though others felt she should have known Harrison was going to specifically ask her about the breakup and therefore shouldn't have participated if she and Underwood agreed to keep their parting private.
Either way, fans can agree, it seems the interview rubbed Underwood the wrong way.
RELATED: 'The Bachelorette' Exclusive: JoJo Fletcher Gives Clare Crawley Advice
"These last few weeks have been challenging because, by now, you all know I'm an open book and I enjoy sharing my life with y'all. When our relationship ended we agreed to handle things as privately as possible as we attempted to navigate our new relationship as friends. I chose to do that since we were living in this interim period, but obviously a lot changed this week," Underwood wrote on Instagram on July 9.
Some fans felt the post was an obvious dig at Randolph.
"It sounds like he's shading Cassie by saying he was trying to take the high road at first and handle this privately and be friends but then 'but obviously things changed a lot this week,'" wrote one Reddit user. "Her solo interview didn't say much but it must have irked him in some way."
Some 'Bachelor' fans think Colton should have encouraged people to go easier on Cassie
Other members of Bachelor Nation feel Underwood should have used the post as an opportunity to talk his fans about going easier on Randolph. She's been open about the fact that she's been on the receiving end of a lot of hate since their breakup.
"Well I'm so glad you're enjoying all the positive and loving messages while your fans are bullying Cassie," wrote one Reddit user.
"To come on and thank fans for their supportive messages without asking that they not send negativity Cassie's way is sh*tty. I think him not taking up for her in any way has pushed her to her wit's end. He's letting himself be victimized at her expense," another fan weighed in.
RELATED: Exclusive: Why Former Bachelorette JoJo Fletcher Thinks She Self-Sabotaged Throughout Her Season
Since Underwood's post, Randolph took to her Instagram stories to publicly ask her ex to "refrain from prolonging our breakup, or dragging me, when we both know it's unwarranted."
Bachelor fans are still in the dark about the specifics of Underwood and Randolph's breakup. But one thing seems to be clear: The former couple is going to have a trickier time staying friends than they originally anticipated.
RELATED: 'The Bachelor': Cassie Says Colton Getting Coronavirus Had Nothing to Do With Their Breakup–They Were Seemingly Having Trouble Before