'Bachelor' Fans Thought These Photos Were an Engagement Announcement for Colton Underwood and Cassie Randolph
Colton Underwood and Cassie Randolph just celebrated their one-year anniversary. But as is the case for every Bachelor couple, fans have been asking them when they're going to get engaged since the inception of their relationship.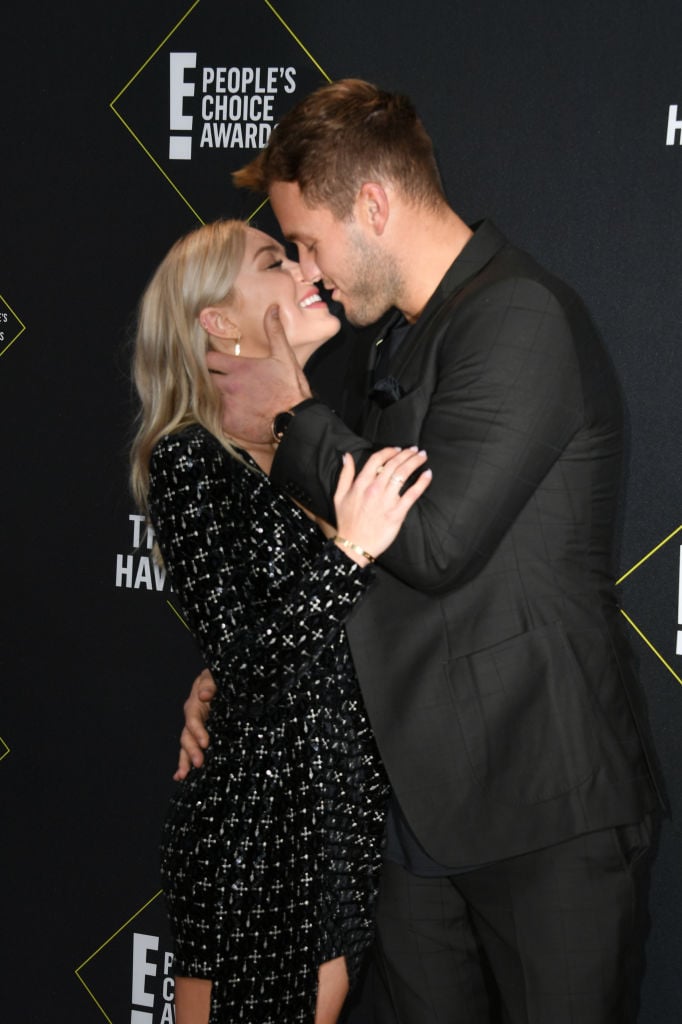 Bachelor Nation will remember Randolph attempted to quit The Bachelor when she realized she wasn't ready to get engaged.
She did an interview with the "I Suck At Life" podcast back in December and explained why she didn't feel comfortable getting engaged to Underwood at the end of his season.
"We had two one-on-one dates and they were like an hour long. There's people around you the whole time, you get separated when you're alone, you know. And then the group dates, you're with seven other girls. You get 10 minutes to talk. That's why I wasn't ready, guys," she said.
Since the finale, Underwood and Randolph have made a point to go at their own pace when it comes to the progression of their relationship. But that doesn't mean fans have eased up on asking them when they'll get engaged/urging them to get engaged.
The photos Cassie Randolph posted that made fans think she got engaged to Colton Underwood
Randolph recently posted two photos of her and Underwood to Instagram. They're in front of the ocean embracing as Underwood lifts Randolph off the ground.
"dear ocean, thank you for making us feel tiny, humble, inspired, and salty all at once🤍✨ ..sometimes the cheesy quotes are just the most accurate," the reality star captioned the photos.
Several fans took to the comments to say the shots look like engagement photos.
"thought this was AN ENGAGEMENT PIC," commented one fan.
"Def thought this was going to be an engagement post 👀" wrote another, which received responses from other fans like "literally was just about to comment that," "yup same," and "meee tooooo."
"Thought this was a 💍 post," wrote another Instagram user.
"Engagement post much 😂" commented another.
And, of course, the post received the usual comments suggesting Underwood "Propose already!!!!🌹"
"when are you getting engaged already," asked one fan.
Cassie Randolph is in 'no rush' to get engaged
During her "I Suck At Life" interview, Randolph said she gets tired of the question, though she knows her fans mean well. She's also preparing herself for getting questions from fans for much of her life.
"It's just kind of a repetitive question where I'm like 'Guys, the answer has not changed.' But the questions will never stop. Once you get engaged it's 'When's the wedding?' Then 'When's the kids?'" she said.
But Randolph's in "no rush."
"I feel like people are later and later waiting to get married or engaged. It's fine. And your 20s are kind of a tumultuous time… is that the right word? And I think when you make that decision you want to be ready to make it and so it's fine to take your time," she said.
Read more: This 'Bachelor' Contestant Thinks Hannah Brown Will Be in Peter Weber's Final Three