'The Bachelor': Matt James Is a 'Refined Man' After His Finale
Why Rachel Lindsay thinks Matt James ended up with someone by 'The Bachelor' Season 25 finale. Plus how he's grown since the start.
The Bachelor Season 25 finale is still a few weeks away, but Matt James has been dropping hints about his ending. The new lead recently spoke with Rachel Lindsay and Becca Kufrin on the Bachelor Happy Hour podcast. And according to James, he's a "refined man" now.
Matt James discusses his journey on 'The Bachelor' Season 25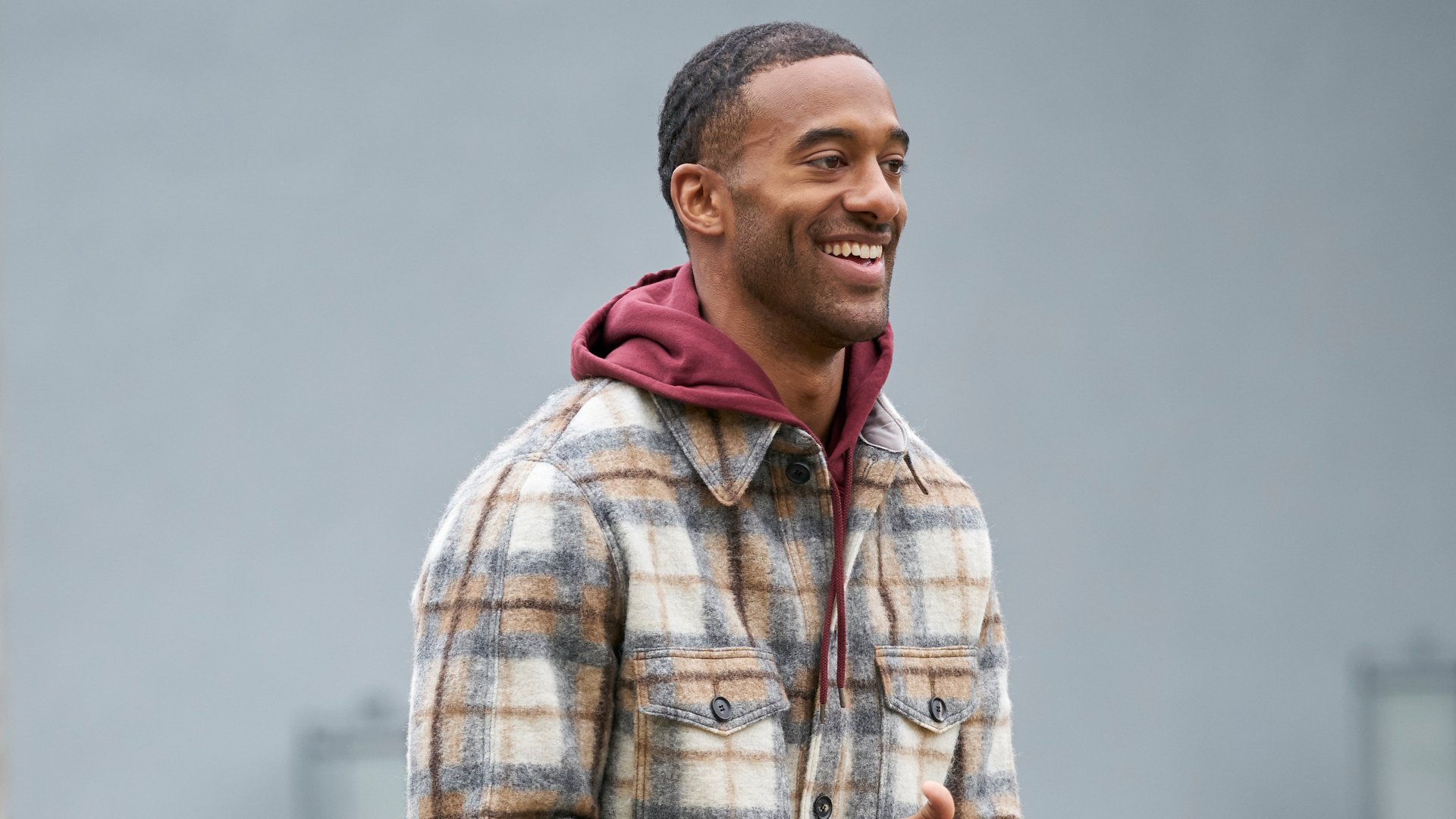 When The Bachelor Season 25 premiered on ABC, James teased how the show changed his outlook on love. 
"Love to me looked different before I got to Nemacolin because of what I experienced up to that point," James told Entertainment Tonight in January 2021. "I guess I'd say I haven't experienced love until I got out there."
James also explained that The Bachelor broke him down by forcing him to have conversations he "wasn't planning on having." But ultimately, this experience allowed him to grow.
"I'm so fortunate for it because I grew up as a man," James said. "It allowed me to be vulnerable for these women, so I could experience what I experienced."
Matt James opens up about life after 'The Bachelor' Season 25 finale ends
When speaking with Lindsay and Kufrin on the Jan. 12 episode of Bachelor Happy Hour, James opened up about his life after The Bachelor bubble. He also shared how the show changed him.
"My biggest takeaway was just… being comfortable, having uncomfortable conversations, and being comfortable having them," James said. "I'm trying to be a better communicator. It's something I've struggled with in the past."
Meanwhile, Kufrin shared what James said before he started The Bachelor, noting the lead's statement indicates how much he has grown.
"This is how I know that you grew from the show," she said. "Before you left, I talked to you. I was like, 'What are you looking for?' And your response at that point was, 'Somebody I can kick it with.' I was like, we're gonna need more. You can't just tell America, 'I just want somebody I can kick it with.' Now, look at you, Matt."
James replied, "Listen, I'm a refined man. And being able to kick it with somebody is one of the qualities, though!"
Then Lindsay speculated that James' response meant he found someone by The Bachelor Season 25 finale. 
"All that lets us know — that you're a refined man — is one, you had some good Fantasy Suites. And two, you found somebody, because can nothing refine you in the proper way like a good woman can?" Lindsay said. "So, thank you for letting us know in an indirect way that you are happy and you have found someone."
She continued, "We don't know in what capacity that was. We will take that, and we will wait and see who it is that you chose."
For now, Bachelor Nation fans will just have to wait and see how James' journey ends. But whatever happens next, we know it's going to be a wild ride. So stay tuned.
The Bachelor Season 25 with Matt James airs Monday nights on ABC.