'The Bachelor': Hannah Ann's Instagram Posts Are Like Her Breakup Speech to Peter Weber, Part Two
[Spoiler alert: The Bachelor Season 24, Episode 12.] How are we feeling, Bachelor Nation fans? After weeks of uneasiness and drama, The Bachelor finale wrapped Peter Weber's quest for love. But it wasn't exactly the happily ever after fans were looking for. The March 10 episode left viewers divided over Weber, his family, and Madison Prewett. And ultimately, the only one who made it out unscathed was Hannah Ann Sluss. During the After the Final Rose segment, the 23-year-old model tore into Weber for how things ended. Then on Instagram, Hannah Ann posted the perfect follow-up to her breakup speech on The Bachelor finale. 
Hannah Ann Sluss and Peter Weber break off the engagement on 'The Bachelor' finale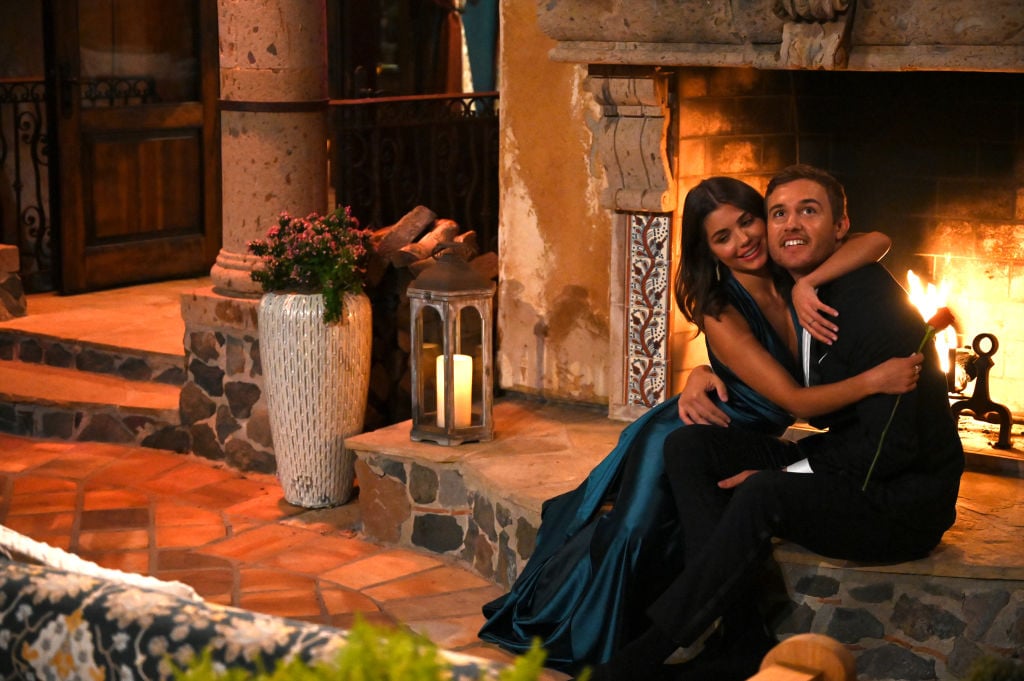 In The Bachelor Season 24 finale, Weber proposed to Hannah Ann, promising her a lifetime of feeling chosen by his heart. She accepted. Then one month after their engagement, Weber broke up with Hannah Ann. 
According to the bachelor, he could not give his whole heart to Hannah Ann. He apologized. Meanwhile, Hannah Ann was heartbroken, noting he took away her first engagement.
"You took the most precious moment that I could ever imagine away from me because you selfishly did not want me to walk away or to send me home — or whatever the case," she said. "I just need someone who is just going to be torn and conflicted 90 percent of the time … I don't need anything more from you. You've done enough damage."
Hannah Ann then handed Weber the engagement ring. "I'm done, I mean that," she said before walking out. But even so, the 28-year-old did not catch the hint and followed Hannah Ann. However, she wasn't having it.
"Your words, you can't be true to them. So why would I hear you out anymore? I feel betrayed enough. You betrayed me, and you know it, right?" Hannah Ann said. Weber answered with silence. "See? That's all I needed to hear. And I'll be able to move forward knowing you've owned up to it. I'm going to get my life back on track now, where it originally was before."
She continued: " I'm strong and I've been own rock throughout this. And you don't have to worry about me."
Hannah Ann Sluss tells off Peter Weber in a breakup speech during 'The Bachelor' finale
Weber and Hannah Ann reunited during The Bachelor's After the Final Rose special. The model was able to confront Weber about the proposal, the breakup, and their relationship overall. But ultimately, she was frustrated with Weber's inability to share the whole truth with her, particularly with his lingering feelings for Madison. 
After more apologies and explanations from Weber, host Chris Harrison let Hannah Ann have the final word, and she delivered a breakup speech for the ages. She said:
Peter, we've been through a lot together. I should have really picked up on the first red flag that you gave to me. It was when you wanted to reach out to Hannah Brown to find closure with her. So really, looking back at it, our engagement involved three women. Me. You still being in love with Madison and proposing to me. And you needing closure with Hannah Brown. That's three women involved in our engagement I was completely blindsided to. So word of advice, if you want to be with a woman, you need to become a real man.
Hannah Ann Sluss addresses her split with Peter Weber on Instagram
Following The Bachelor finale, Weber and Madison chose not to address the media. And as of this write-up they have yet to say anything about their post-finale experiences on their social media. However, Hannah Ann has been vocal, breaking the silence on her Instagram account.
On March 10, Hannah Ann shaded Pilot Pete. "Flyin' solo… no turbulence accepted. PERIOD," she wrote on Instagram.
Then on March 11, Hannah Ann continued to address the breakup. However, she didn't challenge Weber like she did in her previous post. Instead, Hannah Ann thanked The Bachelor franchise for the experience while also acknowledging her own strength. And basically, it's the perfect conclusion to her speech from the night before.
"So grateful to @abcnetwork and all the people involved in the show for making this difficult experience one that I could endure," Hannah Ann wrote. "I made a commitment to myself to be consistent, genuine, and truthful through this journey and I remained that way to the very end. Allowing yourself to love someone is a vulnerable place to be, but I am thankful that I gave myself a chance in finding love regardless of the outcome."
She continued: "I encourage anyone looking for love to always stay true to you. Don't accept anything less than 100% of someone's heart — YOU DESERVE IT! Thank you from the bottom my heart for the love and support from old & new friends along the way. Your kind words brighten my day!"
Read more: 'The Bachelor': Are Colton Underwood and Cassie Randolph Still Together? Their Instagram Feeds Tell You Everything