'The Bachelor': Hannah Ann Sluss Is Relieved She Isn't the Next Bachelorette Because of What Happened to Peter Weber
Hannah Ann Sluss isn't the next bachelorette, but she's not bummed because of how fans turned on Peter Weber during 'The Bachelor.'
While watching the rise and fall of Peter Weber and Hannah Ann Sluss on The Bachelor, fans wondered whether the model would become the next bachelorette. Her breakup speeches to Weber during the finale had viewers rallying behind her. But by the March 10 episode, Clare Crawley was already announced as the new lead. Nevertheless, Sluss isn't upset she wasn't named the bachelorette, especially after what happened to Weber's image following Hannah Brown's season.
Rob Mills explains why Hannah Ann Sluss won't be the next bachelorette
In The Bachelor Season 24 finale, fans learned Sluss and Weber broke off their engagement about a month after the big proposal in Australia. Weber claimed he couldn't give Sluss his full heart. Then at After the Final Rose, it was clear Sluss was still hurt by Weber's actions and she called him out on what he did to her. 
As mentioned, many fans wanted to see Sluss as the next bachelorette after what she said the finale. Her ending was similar to what happened with Becca Kufrin, who got a second shot at love following her split with Arie Luyendyk Jr. However, ABC executive Rob Mills hinted the circumstances were different during an interview with The Hollywood Reporter.
"I think with Hannah Ann, it was just too soon," Mills said. "Hannah Ann displayed such a strength, not that that means she can't be the bachelorette. But some of those words would have felt weird if it was like, 'Ok, now I'm ready to go and meet these five guys.' We did do that with Becca, though I think Becca and Arie broke up a little bit earlier. This was probably just too soon."
But even so, it's possible the franchise will pick Sluss for another cycle in the future. "As we saw with Clare and with other people too, this doesn't mean this is your one shot with Bachelorette," Mills said.
Hannah Ann Sluss discusses 'The Bachelorette' after Peter Weber's season
Now Sluss isn't disappointed she didn't become the bachelorette for the 2020 season. When speaking with Wells Adams and Brandi Cyrus on Your Favorite Thing podcast, Sluss was asked whether she was bummed about the decision, and her answer was simple.
"Honestly, no," Sluss said and laughed. "I'm just happy where life is at. And when I get to the point where I want to truly be exclusive with someone, then it will just be that one person. Not trying to juggle 20 plus guys."
Sluss then touched on the perception of Weber's image and how quickly viewers turned on him after he became The Bachelor. 
"You saw with Peter, he came off Hannah Brown's season and he was so loved," Sluss said. "And with him becoming the bachelor, you're in a bigger place of judgment and that takes a lot of thick skin. That's intimidating, knowing so many people can judge me more and have a harsher opinion of me."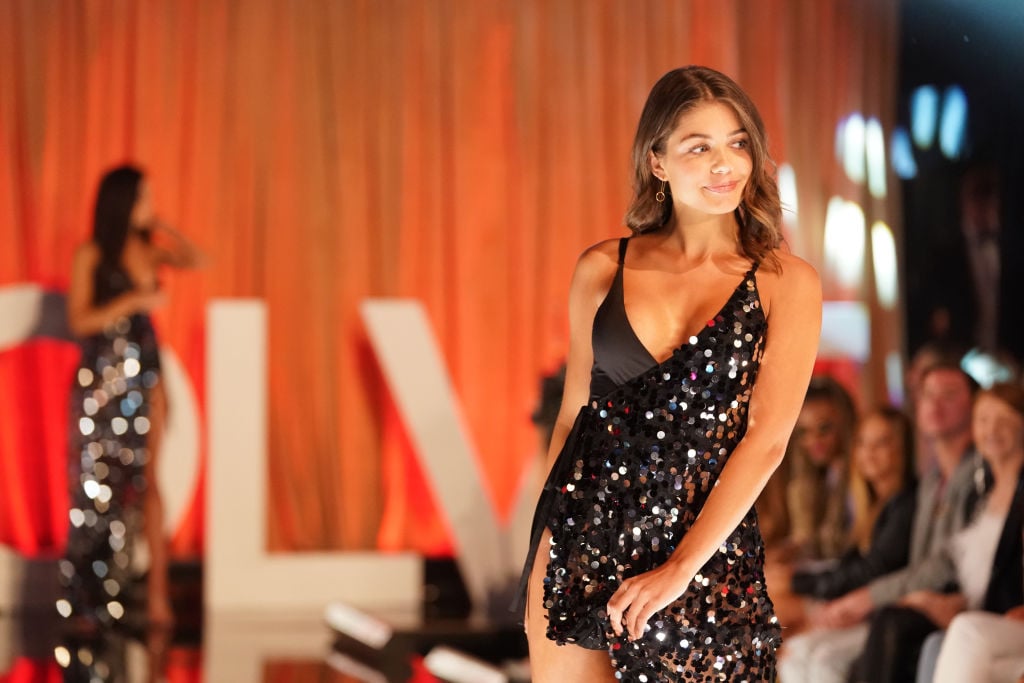 Sluss is also fine without The Bachelor franchise for the time being. When asked whether she would join the Bachelor in Paradise cast, Sluss wasn't sure, once again pointing out her fears of being judged.
"I don't know. Obviously, with the quarantine stuff, I have not made any decisions. I'm not going to say no," she said. "But at the same time, I'm enjoying not being on TV and in the spotlight. It is so hard afterward — people only being able to see one side of you and feeling like they know you, kind of being harsh about you."
Quite frankly, we know reality TV is one-dimensional. There's only so much time and the producers have a story to tell. But clearly, Sluss learned something from Weber's turbulent Bachelor journey. And although most fans expect to see the 23-year-old on Paradise, who knows what will happen moving forward. 
Read more: Hannah Ann Sluss Has a New Mystery Man; Is He From 'The Bachelor'?