'The Bachelor': Hannah Ann Sluss Reveals How Peter Weber Changed Her Taste in Men and the Tea Is Hot
Fresh off comparing Peter Weber's manhood to a cauliflower, Hannah Ann Sluss continues to throw shade at the former bachelor following their breakup. The couple got engaged and ended their relationship before the season wrapped. Then Weber and Sluss reunited in the live finale, the model tore into the 28-year-old for blindsiding her and taking away her first engagement. Ever since, Sluss has been brutally honest about her ex. And recently, the 23-year-old explained how Weber changed her taste in men while simultaneously dragging Pilot Pete in the process.
Hannah Ann Sluss explains how Peter Weber influenced her dating life
When Weber was first introduced to Bachelor Nation in Hannah Brown's season of The Bachelorette, the Delta pilot was beloved. The fandom rooted for him to find his perfect match. But when The Bachelor Season 24 aired, the tables turned. Many fans were upset by Weber's actions toward his contestants and criticized him for being indecisive.
Then when speaking with Bustle in April 2020, Sluss revealed she's looking for "someone to show me how they are, not just tell me how they are" when it comes to a romantic relationship. Meanwhile, in an interview with Wells Adams and Brandi Cyrus on the Your Favorite Thing podcast, delved deeper into her type. 
"Gosh, my type changes after every guy that I'm interested in," Sluss said. "OK, the next guy I'm looking for, I want him to be very hunky. I want him to be very manly. Very manly, very decisive, very independent."
Once Sluss gave her answer, Cyrus suggested her new taste in men is the "opposite of Peter." Then Sluss replied, "Yes, the opposite."
She continued: "I want him to be very manly. And no messing around. Just to the point, decisive. I want him to be hot — super hot and hunky."
Hannah Ann Sluss discusses Peter Weber's journey on 'The Bachelor'
Despite the shade, Sluss seems a bit understanding when it comes to Weber's situation on The Bachelor. Still speaking with Adams and Cyrus, Sluss answered what Weber could have done better on the show.
"Putting myself in his shoes, it has to be stressful dating so many different women with so many different opinions," Sluss said. "First of all, we're all just starting to get to know each other … And he kind of just gets to see all of our best sides. Whenever we're with him, we're excited, we're happy. But he doesn't get to see what goes on in the mansion or behind-the-scenes — or even off-camera — and truly how we interact with one another."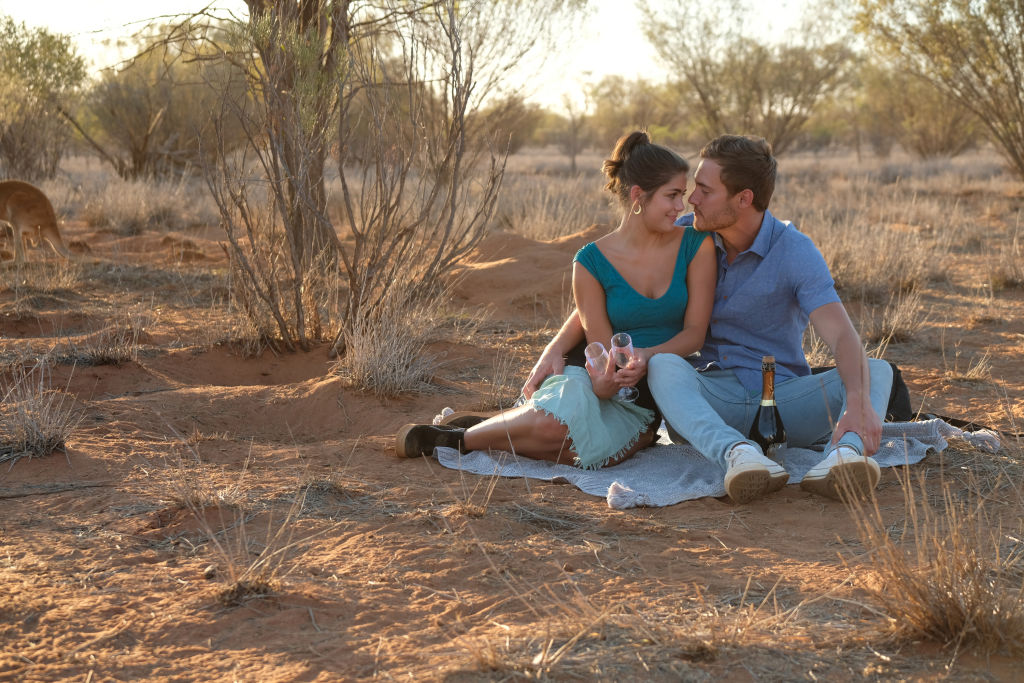 She continued: "So what he could have done differently, maybe considered that more. But at the same time, I wasn't the bachelor or bachelorette. So I can't imagine how difficult it must've been."
But even so, it's clear Sluss is moving forward. And when asked whether she is dating anyone, the model played it coy and noted the coronavirus (COVID-19) pandemic has limited her choices to one person.
"My dating life has just been really wacky and boring," Sluss said. "But I have seen one person, in particular, because I can only choose one, you know?"
Read more: Will the 'Listen to Your Heart' Cast Be on 'Bachelor in Paradise,' 'The Bachelorette,' or 'The Bachelor'?