'The Bachelor': Why Didn't Hannah Brown Stay on Peter Weber's Season? 'Dancing With the Stars' and Living in the 'Peasant House' Helped the Bachelorette Make a Decision
Jan. 13 marks a devastating day for Bachelor Nation fans who were rooting for Peter Weber and Hannah Brown to get back together after their heartwrenching breakup. The two Bachelorette alums reunited on The Bachelor and weighed their options about the relationship. Then at one point, Weber asked Brown to join the cast, but ultimately, the pair decided to break things off. Now, Weber is continuing his journey as the ABC reality franchise's new lead. And recently, Brown revealed a few details about the couple's reunion, including the real reason why she chose not to stay on Weber's season of The Bachelor.
Peter Weber asks Hannah Brown to join 'The Bachelor' cast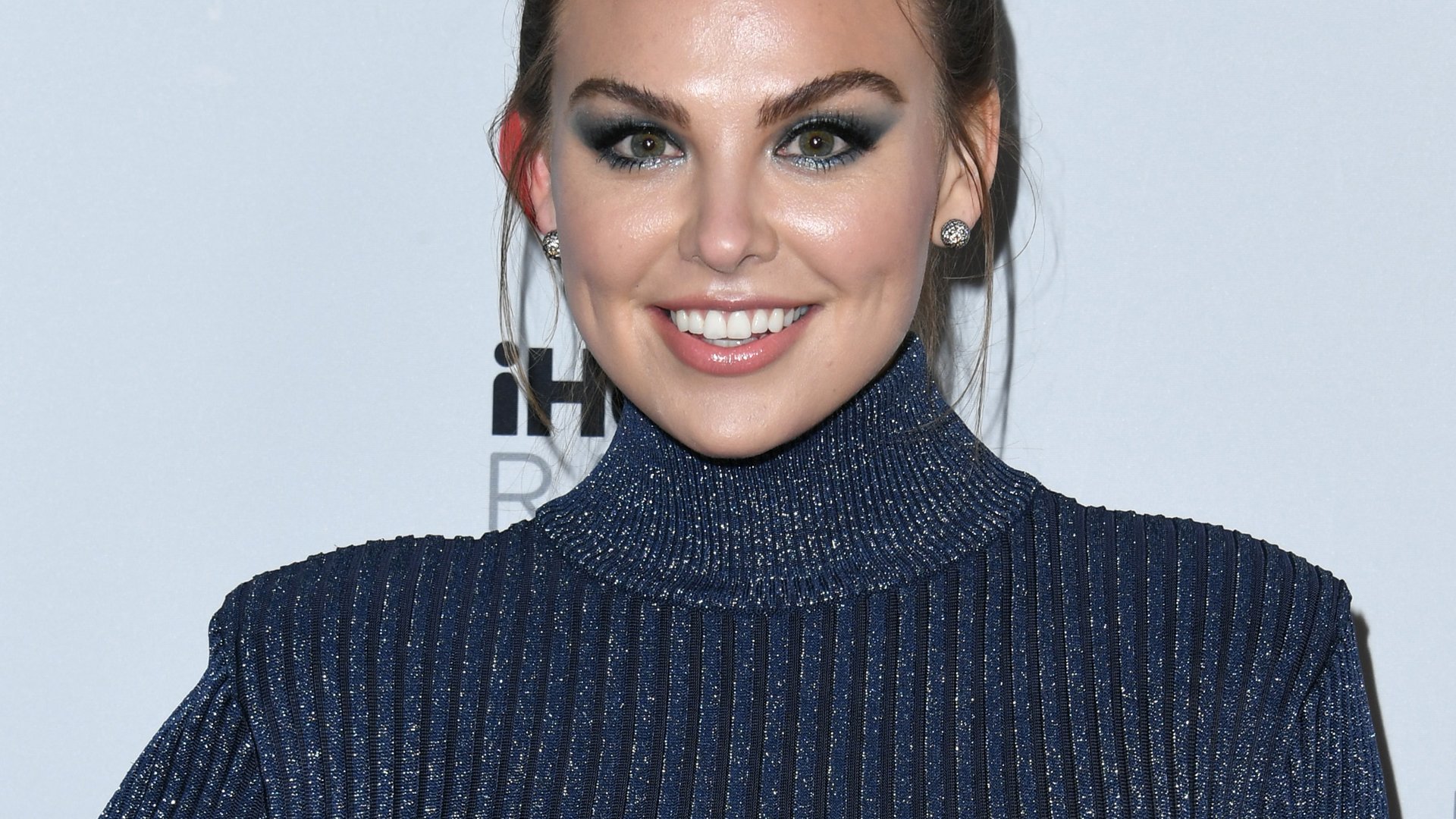 On night one of The Bachelor Season 24 premiere, Brown returns Weber's pilot wings pin during limo night. Then she comes back for another round to host a group date. But that's when all the emotions come tumbling out.
Once Brown gives the women instructions, she tells a producer she isn't sure how she's feeling about seeing Weber again. Later, Weber goes backstage to wish Brown a happy birthday. However, he finds Brown crying.
Brown reveals how confused she felt when she chose Jed Wyatt — and Tyler Cameron — over Weber on The Bachelorette. Weber says he previously sorted out his feelings for Brown since he didn't want to be "someone's third option." But now, he isn't sure how to feel.
"I don't know what I'm doing," Weber says. "What would you say if I asked you to come be part of the house?"
"Maybe," Brown replies. But she still isn't confident in her answer, adding, "There's a lot. I don't know."
Then in the next episode, Weber and Brown continue their conversation, emotions fully on the table.
"Selfishly… let's go catch a flight," Brown says. Of course, this would mean giving up the bachelor title. And Weber replies, "I don't know what to do right now."
At first, it seems Weber and Brown are into each other, gazing into each other's eyes on the couch. But Weber eventually breaks it off. The exes embrace for the last time and say goodbye before the reigning bachelor returns to the group date.
Hannah Brown explains why she didn't stay on 'The Bachelor' for Peter Weber
The conversation between Weber and Brown on The Bachelor highlighted all the unresolved feelings and mixed emotions. And at some point, both parties suggested getting back together — but on their own terms. Weber wanted Brown to join his cast. Meanwhile, Brown proposed ditching the franchise. However, Brown and Weber decided to end the romance and focus on their personal journies ahead.
When speaking with Entertainment Tonight on Jan. 21, Brown explained why she chose not to stay on The Bachelor, alongside 30 other contestants vying for Weber's heart. And although one of the reasons is hilarious, it's totally understandable.
"I don't know if I could move back in [the Bachelor mansion]," Brown said. "It's like a mansion but I call it the 'peasant house' because it's literally just a bunch of girls and two bathrooms. It's hard and I don't want to deal with all the girls."
Brown also confirmed her casting in Dancing With the Stars played a big part in not joining Weber's cast.
"I can understand the logistics of it. And I think I'm much more of a realist in that way," Brown said. "I wanted to do something for myself and move forward. I wanted to do my very best on Dancing With the Stars and I didn't want to let that opportunity go."
Now, Brown's hard work paid off, as she won the final Mirrorball Trophy with her partner Alan Bersten. But the former bachelorette noted that the decision to leave Weber behind was still difficult.
"There was obviously still feelings there and it was hard," she said.
Peter Weber almost left 'The Bachelor' for Hannah Brown
Brown wasn't the only one who had a difficult time saying goodbye on The Bachelor. When speaking with ABC News on Jan. 20, Weber admitted he considered quitting the ABC reality series for Brown.
"I considered doing whatever I had to do to try and give it another shot with her, and that was just me being in the moment," Weber said. "Call it smart or not, but that's the truth."
The publication also revealed why Weber ultimately decided to break things off with Brown when she declined his offer to stay in The Bachelor house.
"In that moment, I decided OK," Weber said. "I have to put this behind me just out of fairness to the ladies who are here, who have given up so much to pursue something with me and see if there's something there. I needed this so bad to just feel good and get my mind off of everything."
Read more: 'The Bachelor': Hannah Brown's Instagram Post After the Peter Weber Reunion Is the Closure We Need