'The Bachelor': Who Is Heather Martin? Matt James' Cast Will Experience Another Shakeup When 'Never-Been-Kissed' Joins the Season
Bachelor Nation fans were shocked when Heather Martin pulled up in a white minivan in the season preview for Matt James' journey. Host Chris Harrison claimed the "never-been-kissed" contestant could "destroy" the whole season. So, who is Heather from The Bachelor Season 25? Here's everything you need to know about the cast member, from her history with the show to what's next with Matt.
Heather Martin's history with 'The Bachelor' franchise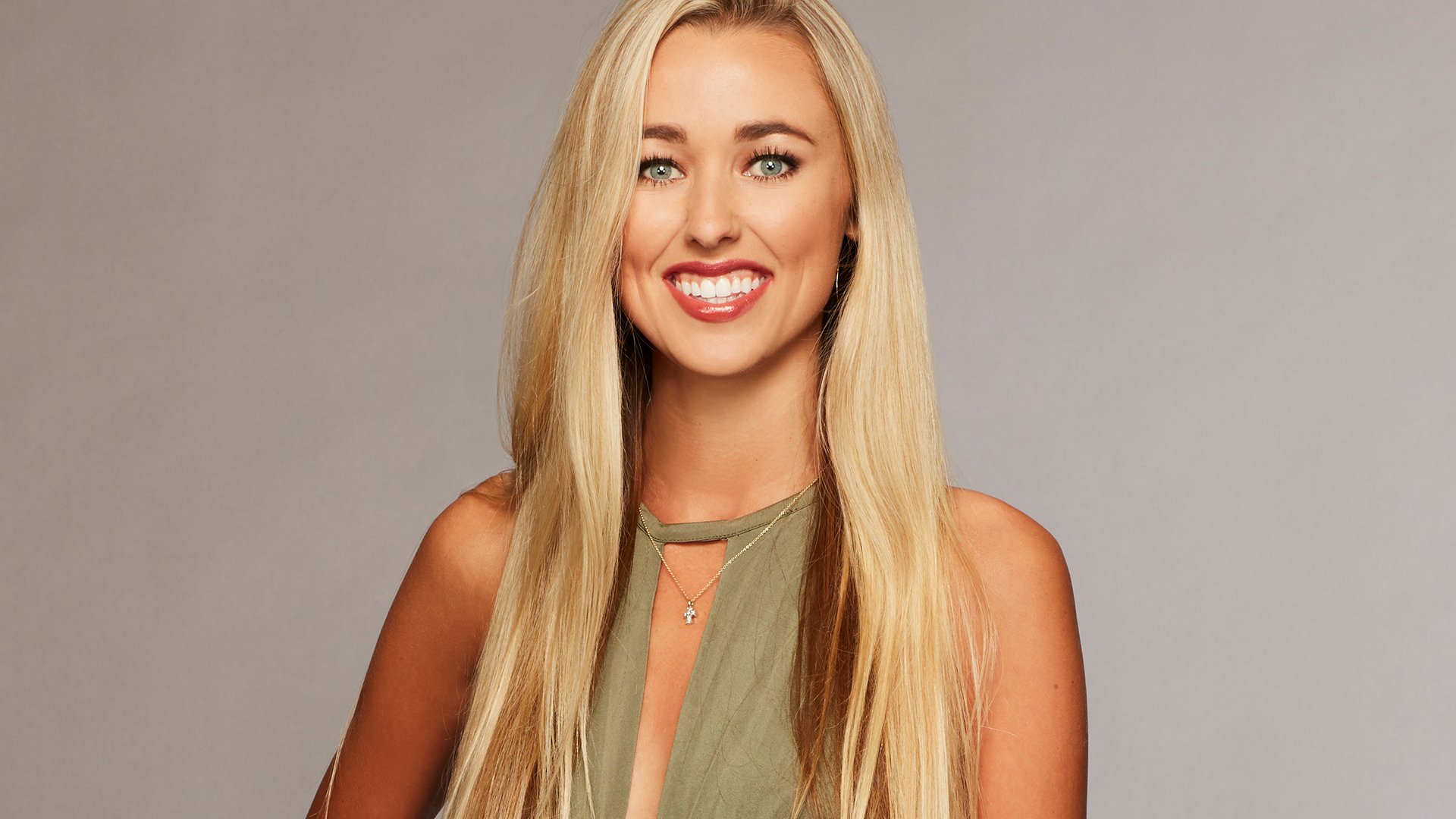 In case you need a refresher, Heather is from Colton Underwood's season of The Bachelor. The 23rd season aired in 2019, and Heather's entire arc surrounded the fact that she has never been kissed. But, during a one-on-one date in Thailand, Heather got her first kiss. 
Meanwhile, Heather had doubts about her relationship with the bachelor before Hometowns. So, Heather decided to self-eliminate from the season in the seventh week. 
"Right now, I just don't think that it's fair to you to take you to my hometown if I don't know 100% confidently that I'm ready for that," Heather said. 
Heather Martin's age, job, and Instagram
When Heather joined The Bachelor cast back in 2019, she was 22-years-old. Now, she is 25-years-old and starting a brand with her sisters. In January 2021, Heather teased her business called Tilted Three on her Instagram (@heatherm22).
"Been working on something really fun for a while now with the sissies and it's coming SOON," Heather wrote on the social media platform.
Then on Feb. 7, Heather hinted that Tilted Three was coming soon. "@tiltedthree is getting really real and I cannot wait woot woot!" she wrote on Instagram.
Who is Heather Martin to Matt James on 'The Bachelor' 2021?
As mentioned, Heather was first spotted in The Bachelor Season 25 promo trailer at the start of Matt's journey. The former contestant hopped out of a white minivan and was greeted by Chris Harrison in front of the Nemacolin Resort in Pennsylvania. Then in the preview for the Feb. 8 episode, the host claimed that Heather could "destroy this whole thing for Matt."
Naturally, Heather's arrival on The Bachelor Season 25 had fans wondering whether the 25-year-old from San Diego dated Matt before the show. However, Matt claimed he didn't have a relationship with Heather prior to filming. That said, Matt was connected to Heather through The Bachelorette's Hannah Brown. Brown was on The Bachelor Season 23 with Heather. Meanwhile, the former lead is friends with both Heather and Matt now.
"I have met Heather before [but] I had no relationship with her," Matt told Us Weekly. "she does have a relationship with one of my good friends Hannah Brown. I was just as shocked to see her as everyone else was when she arrives and I think it makes for a very interesting conversation."
[Spoiler alert: Potential spoilers about Heather Martin and Matt James' relationship on The Bachelor Season 25.]
What happens to Heather Martin and Matt James on 'The Bachelor'?
For now, Bachelor Nation fans will have to wait and see what happens to Matt and Heather on The Bachelor Season 25. But, according to ABC executive Rob Mills, Heather joined the show because she thought Matt could be her person.
"She felt for sure this was her husband and basically did anything she could to get there and track him down," Mills said on the Bachelor Recap podcast from January 2021. 
Meanwhile, Bachelor Nation spoiler blogger Reality Steve revealed when Heather goes home on The Bachelor.
"[Heather's] literally there only a few hours as Matt sends her home the same day she arrives," Reality Steve wrote in December 2020. 
The Bachelor Season 25 with Matt James airs on Monday nights on ABC.