'Bachelor in Paradise': What Is Aaron Clancy's Height Compared to Thomas Jacobs?
For some people, height is important when it comes to dating. This can be especially true in an environment like Bachelor in Paradise when everyone is trying to compete for the other contestant's attention. In last night's episode, Thomas Jacobs made his entrance, but not without mentioning his height more than a few times. So, how tall is Thomas in comparison to some of the other men on the beach like Aaron Clancy?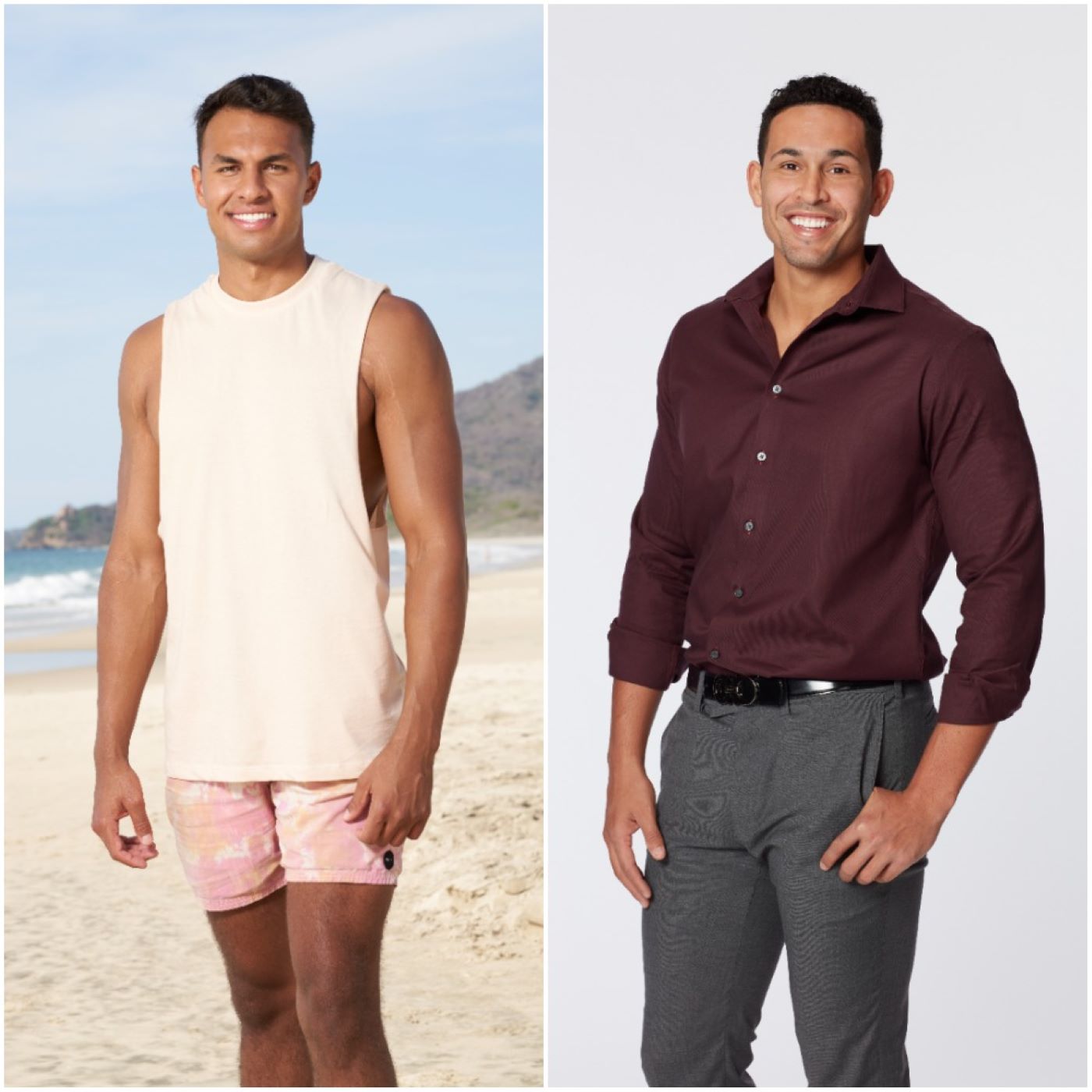 What is Thomas Jacobs' height in comparison to Aaron Clancy's?
When Thomas stepped onto the beach, it was clear that he was a big guy just from the way he towered over most of the women. But in case viewers couldn't see the height difference, he made sure to mention it in almost every conversation that he had with the women of Paradise. On multiple occasions, he told women to remind him to duck when walking around because the roof in some areas came to his forehead. So, how tall is Thomas? He claims to be 6'6′.
Apparently, this wasn't the first time that Thomas had spoken about his height, as Aaron, who was also on Katie Thurston's season of The Bachelorette, was immediately annoyed when Thomas began talking about his height. Aaron told the other contestants that Thomas was constantly mentioning how big he was and how much space he takes up on their season.
Aaron isn't that much shorter than Thomas. According to multiple sources like Celeb Hook, Aaron is 6'4″. But, as he mentioned on the show, he doesn't feel the need to talk about his height.
Why do the men dislike Thomas?
Aaron isn't the only one who seems to have bad blood with Thomas. In fact, most of the men from Katie's season were upset when he walked onto the beach. One reason they all dislike Thomas is that he admitted to doing the show for the wrong reasons.
"I couldn't sit here and look you in the face and say, 'Yeah, when I showed up to this place I was here for the right reasons,' because I didn't know who you were," he told Katie during a group date on The Bachelorette. "And worst-case scenario, I'd give it a shot and, yeah you can build a great platform, and that's just the honest to God truth, like my approach to this."
He also dominated Katie's time and lied to some of the men.
Does Thomas Jacobs regret his actions and boasting about his height so much?
After The Bachelorette, Thomas apologized to Katie for his actions.
"I was a topic of conversation a lot on this season, and that was one of the main things I wanted to apologize to Katie about because there was so much dialogue about me," he said on the  Click Bait with Bachelor Nation podcast.
But he didn't necessarily say he felt bad about how he interacted with the men on the season.
"I'm not gonna lie to them, and I'm damn sure not gonna lie to myself, because at the end of the day, once people are on that show, they need to live with their truth, and for me, I was living in my truth, and that's all we can do as people," he said.
On BIP, he did apologize to the men for his Bachelorette behavior. Though most of them seemed uninterested in getting close to him. And since he talked about his height so much on his first day in Paradise, it seems like he doesn't regret that either.
RELATED: 'Bachelor in Paradise': What It's Really Like to Film the Show