'Bachelor in Paradise' Alum Ashley I. Doesn't Think David Spade 'Adds Anything' and 'Seems Disinterested'
Bachelor in Paradise is back with all new hosts this season including comedian David Spade. He and several other celebrity hosts are stepping into Chris Harrison's role after his exit from Bachelor Nation. But for former BiP star Ashely Iaconetti, Spade's involvement in the dating show feels unnecessary.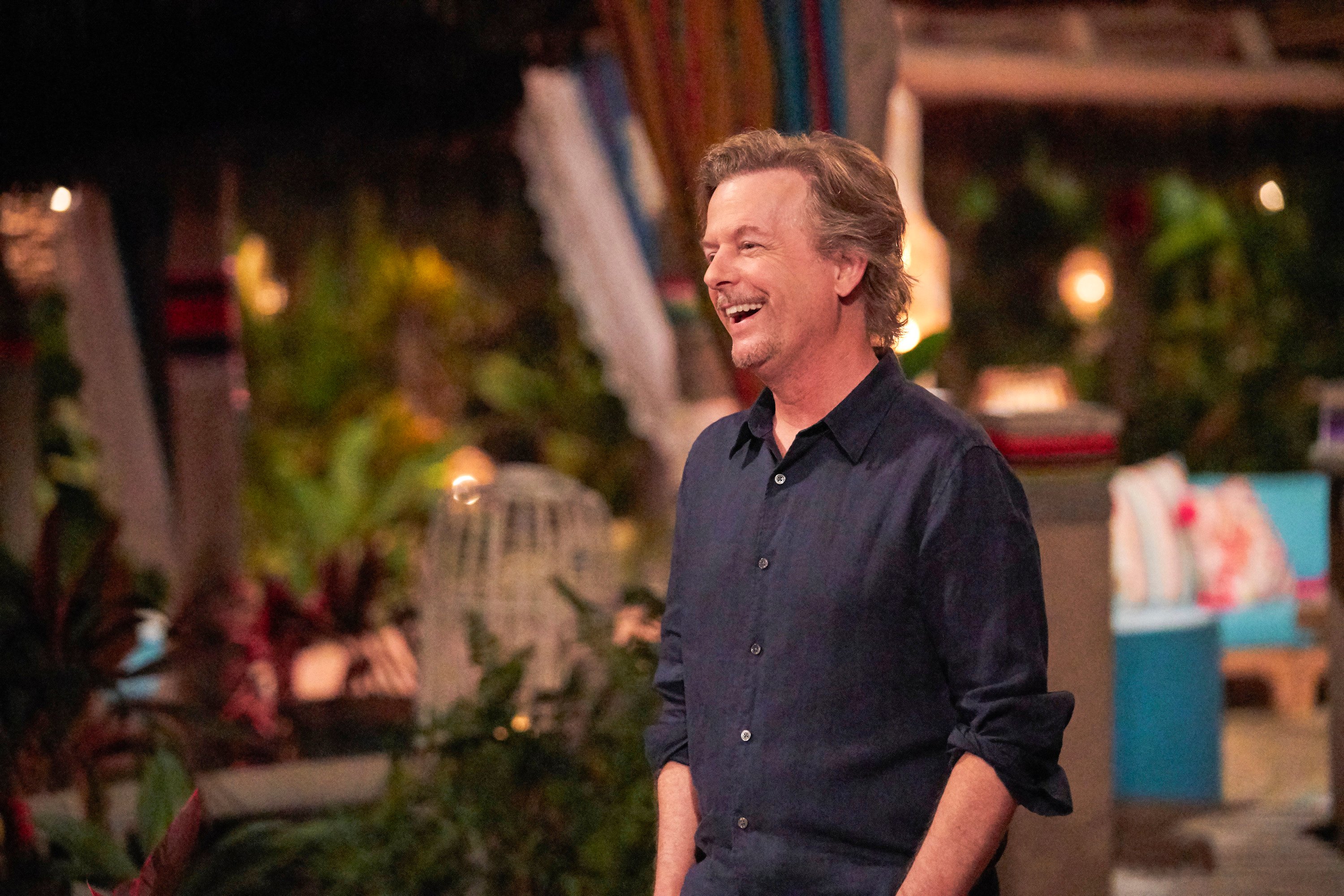 David Spade is a celebrity host on 'Bachelor in Paradise'
During Matt James' season of The Bachelor, Harrison came under fire for seemingly siding with Rachael Kirkconnell. After photos of Kirkconnell attending an antebellum party surfaced, Harrison spoke with former Bachelorette Rachel Lindsay about the controversy.
"Is it a good look in 2018, or is it not a good look in 2021?" he asked. "Again, I'm not defending Rachael. I just know, I don't know, 50 million people did that in 2018…that was a type of party that a lot of people went to."
After Harrison stepped down from the franchise, Kaitlyn Bristowe and Tayshia Adams hosted The Bachelorette Season 17 with Katie Thurston. However, Bristowe and Adams aren't hosting Bachelor in Paradise — several celebrity guest stars are.
David Spade kicked off the 2021 season of BiP on Aug. 16. Lance Bass, Lil Jon, and Tituss Burgess will also appear throughout the season. Meanwhile, bartender Wells Adams is taking on a new role as the Master of Ceremonies.
Ashely I. thinks David Spade was 'disinterested' hosting 'BiP'
Ben Higgins and Iaconetti talked about the premiere of Bachelor in Paradise on their Almost Famous podcast. Higgins admitted he and Iaconetti "care deeply for Chris Harrison," but fans wanted their honest opinion on Spade's first time hosting the show.
Contrary to what much of Bachelor Nation feels, Iaconetti doesn't think Spade brought anything special to the table. "To be completely honest, I don't think David Spade added anything and it should just have been Wells," Iaconetti said during the "Welcome to Paradise" episode. 
RELATED: 'The Bachelorette': Justin Glaze Says Greg Grippo Has an Alter Ego
As Higgins pointed out, producers likely included Spade because he provides comedic relief. That's something Paradise doesn't need in Iaconetti's opinion. Higgins believes Spade was a "security blanket" for producers, there "just in case Wells couldn't do it." 
"It came across to me like he was sort of disinterested in it," she pointed out, citing Spades' "apathetic type of humor." Iaconetti said Tahzjuan Hawkins provided the comedy in the first episode of Bachelor in Paradise. "She is so hilarious," Iaconetti said, referencing Hawkins dripping sweat in the first episode. 
'Bachelor in Paradise' alum Ashely I. thinks Wells Adams should host
In Iaconetti's opinion, Wells did most of the hosting during BiP's first episode. He explained how the show works to the contestants and even caught Spade up at one point. 
"Why didn't we just have Wells [host]?" Iaconetti continued, highlighting his experience with the franchise:
With Kaitlyn and Tayshia, we had two alums who did great with the main show. Wells is already there as a sidekick normally. If he's going to deal with the rose ceremonies already, I don't understand why we didn't have him do everything.
For Iaconetti, Wells is already a confidant for the contestants. Plus, he has several years of experience in Bachelor Nation. Higgins agreed with her, adding:
Wells can do this thing. He's obviously a professional host by trade. I wonder if in the future, Wells will carry the Paradise show on his own, [but] it's interesting to watch Wells [develop] in front of our eyes.
BiP airs twice a week, beginning Aug. 23. The schedule will shift to only Tuesdays starting Sept. 14.