'Bachelor in Paradise': Has Anyone Ever Turned Down a Proposal?
'Bachelor in Paradise' usually ends in a number of engagements. But has anyone ever turned down a proposal on engagement day?
 Bachelor in Paradise Season 7 just ended. This season produced three engagements and two couples reconnected after filming finished. While the proposals are always heartwarming to watch, many times the contestants aren't sure about whether they want to get engaged or not up until the moment before it happens. So, has anyone ever turned down a proposal?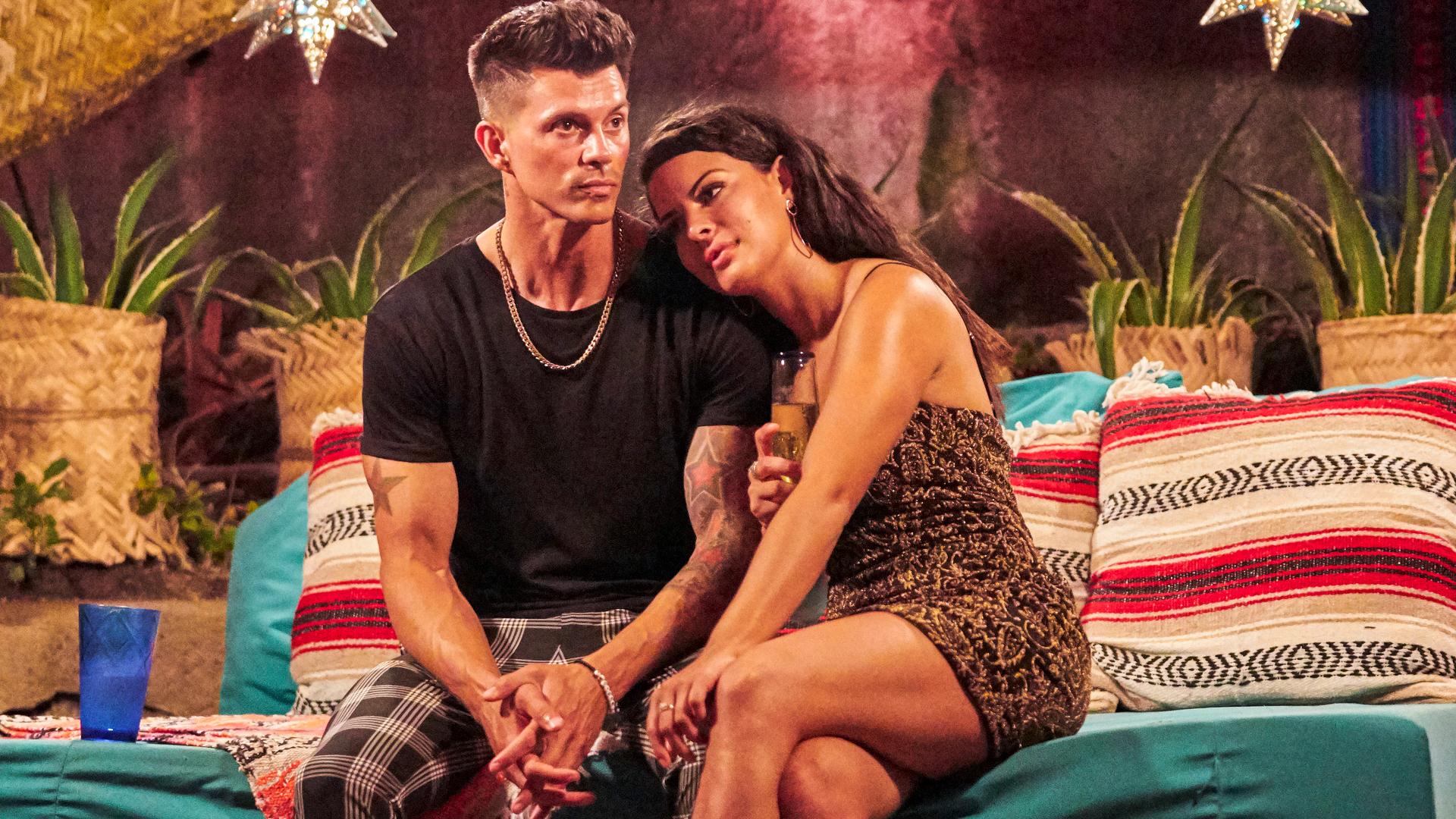 Has anyone ever turned down a proposal on 'Bachelor in Paradise'?
The day before proposals is typically when things get pretty serious on Bachelor in Paradise. The couples have to decide whether they want to go to the Fantasy Suites together. Typically, couples who are not serious about each other opt-out and decide to leave the beach before the overnight dates.
But even after spending the night together, the men still seem to hem and haw over whether they will propose or not. There have been men who did not propose when it came down to game time but no woman has ever turned down a proposal on Bachelor in Paradise.
In 2009, Bri Barnes did turn down Luke Stone's rose during a rose ceremony, which was the first time that had ever happened. But that's as close as anyone has come to turning down a proposal.
Engagements on 'Bachelor in Paradise' Season 7
Kenny Braasch and Mari Pepin were the first couple to get engaged this season.
"At the end of the day, we did go through a lot of real-life relationship stuff, and we were tested like no other couple in Paradise, I think," Kenny told Mari. "Even with all that being said, I still — I'm shaking, sorry — Mari, I am so f—ing in love with you and literally, like, I can't see my life without you. You're such an amazing woman that you changed my whole outlook on life and everything. Everything about you is just incredible. I can't imagine my life without you."
There was no chance that Mari was going to turn down his proposal. She was overjoyed and immediately accepted.
Next up were Riley Christian and Maurissa Gun. Maurissa had been concerned about Riley as earlier in the episode, he told her he wasn't sure that he could propose. He eventually came around.
 "See, Maurissa, I love you. And I've loved you since our very first date," Riley told her. "I just need to be sure. That said, will you marry me?"
Serena Pitt and Joe Amabile were the next pair to get engaged after a short surprise visit from Joe's ex-girlfriend, Kendall Long.
How are the couples doing now?
Now, Joe and Serena are focusing on trying to decide where they will live together.
"We've talked about it and we have a few plans in the works," Joe told Entertainment Tonight. "We plan on moving in together in the spring. Right now, we're going back and forth from Chicago and Toronto. We'll see what happens, but we're both on the same page, which is nice."
Mari and Maurissa are also planning to move. Mari is headed to Chicago and Maurissa is moving to New York for Riley.