'Bachelor in Paradise': Brendan Morais and Pieper James Complete Relationship Timeline
When Brenden Morais came to the set of Bachelor in Paradise, he claimed to be undoubtedly single and ready to mingle. Then, just as things began to heat up between Brenden and Natasha Parker, Pieper James walked in. Since then, there's been much talk regarding whether the two dated before filming — despite Brenden's denial. Here's a look at their suspicious timeline.
[Spoilers for Bachelor in Paradise Season 7 Week 5 below]
Brenden Morais and Pieper James had everyone talking on 'Bachelor in Paradise'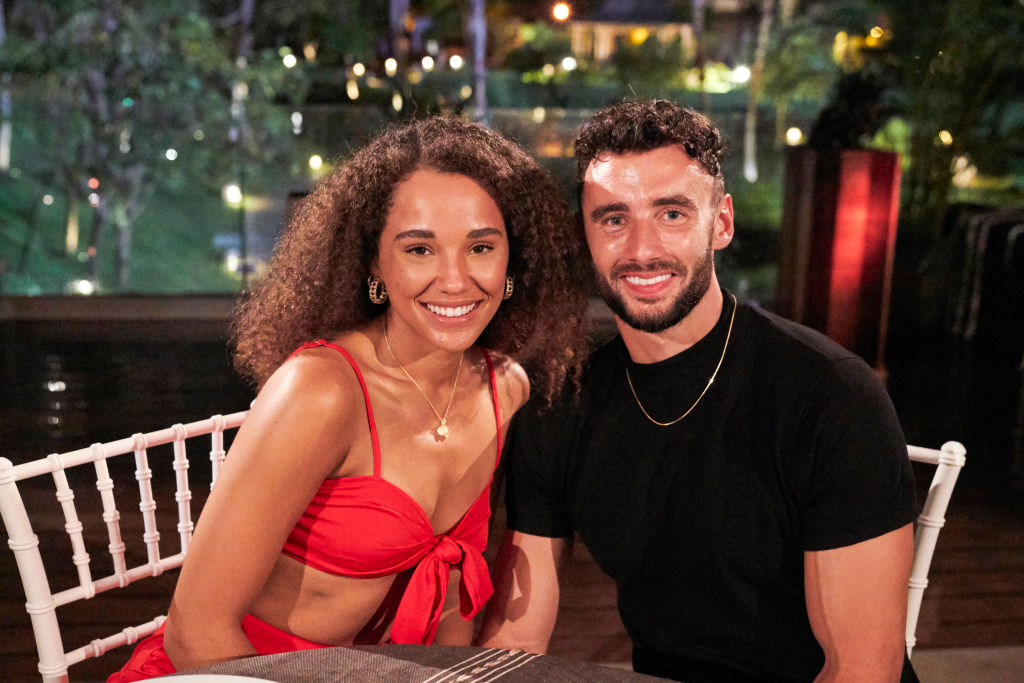 RELATED: 'Bachelor in Paradise': Is Demi Burnett's Mom Still in Prison?
When Pieper joined the BIP cast mid-season, the overall mood on the island took a turn. Rumors had already begun to swirl about her supposed ties to Brenden before the show, but Brenden pursued Natasha. After getting the vibe that something was off, Natasha confronted Brenden, who said he and Pieper had a "casual" relationship.
Things came to a head when Pieper arrived, asking Brenden on a one-on-one date. He told Natasha he'd like to see where things go with Pieper.
During the date, Pieper didn't like how Brenden explained their relationship to the rest of the cast and accused him of downplaying the whole thing. There, Piper's arrival revealed Brenden's true self and motivations. He admitted to manipulating "certain things" to be sure he had a spot on the show — where he could reunite with Pieper.
"There are certain things that had to be done and certain ways I had to navigate this to bring us to this particular moment. I can't have a girlfriend entering this journey," he told Pieper. "It's just not a good look. So if I tell everyone, 'Pieper might be coming, so no one talk to me,' I'd just be sitting, tanning, and what would happen is I would go home. And then you'd be here. So I was navigating this in a way to allow myself to potentially, hopefully, be here while you're here."
When it all came out, he and Pieper landed on the same page, "playing the game." Obviously, no one bought Brenden's lies once they saw the two together. Natasha confronted them both, but could they be trusted? And, with all of that said, how long have the two been secretly seeing each other?
A brief timeline of Pieper and Brenden's relationship
RELATED: The Next Bachelor Has Fans Intrigued to Watch 'The Bachelorette' Season 18 with Michelle Young
Even though Brenden deemed his prior relationship with Pieper "casual," he hinted at the romance as far back as May 20 when he posted a photo captioned, "I don't know what my future holds, my future holds you [blue heart emoji]."
By June 3, A source told Us Weekly the two had been dating "for a few weeks," with filming for BIP starting two days later. During the three-week trip, Reality Steve made a few predictions that have come to fruition. He later tweeted a photo showing the pair out and about together.
On Aug. 23, rumors about the relationship began, but Brenden diverted. Then, on Sept. 7, Pieper arrived on the set, proving what everyone already suspected: they are officially together.
Will Pieper and Brenden last past 'Bachelor in Paradise'?
RELATED: 'Bachelor in Paradise': Daniel Radcliffe Spelled out This Season's Biggest Drama
It's very possible Brenden, and Pieper found everlasting love on the island (or before). But, they hurt Natasha in the process. Reality Steve predicted that Brenden and Pieper leave before the overnights as a couple. It's not the first time contestants have been accused of knowing each other beforehand — or having a significant other back home.
Still, it's a pretty shady deal. Both lost thousands of followers after the episode, which should tell how viewers see things. We can't wait to see how it all plays out when BIP returns.
Bachelor in Paradise airs Tuesdays at 8 p.m. ET.